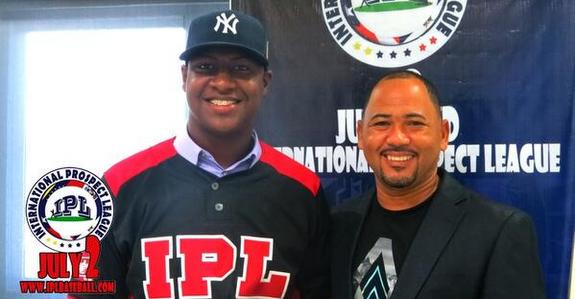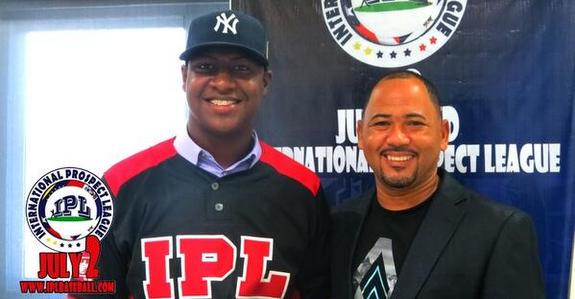 According to Ben Badler, the Yankees will have a $2,262,800 spending pool for the 2015-16 international free agency period, which opens on July 2nd. The Diamondbacks ($5.39M) have the largest pool because they had baseball's worst record last year and the Angels ($1.97M) have the smallest pool because they had the best record.
The Yankees far exceeded their spending pool during the 2014-15 signing period, and, as a result, they will be unable to sign a player to a bonus larger than $300,000 during the 2015-16 signing period (and 2016-17 as well). So they still have a full spending pool but the individual bonuses are capped. Got it? Good. (The $2.62M pool works out to 7.5 individual $300,000 bonuses.)
Teams are allowed to trade up to half their pool space — the pool is actually broken into unequal slots and the individual slots are traded, it's not a lump sum of any amount — and since their bonuses are capped this year, it could make sense for New York to trade some international cash. Then again, it doesn't have much trade value. The Marlins acquired a good Double-A bullpen prospect (Matt Ramsey) for a little over $1M in pool space last year, for example.
The $300,000 bonus limit isn't much on the international market but the Yankees have shown they are very good at finding prospects on the cheap. Top prospects RHP Luis Severino ($225,000) and SS Jorge Mateo ($250,000) signed for small bonuses, as did fellow Top 30 Prospects SS Abi Avelino ($300,000), SS Angel Aguilar ($60,000), and SS Thairo Estrada ($49,000). The Yankees should still be able to find quality prospects, but they won't be able to make competitive offers for the top talents.