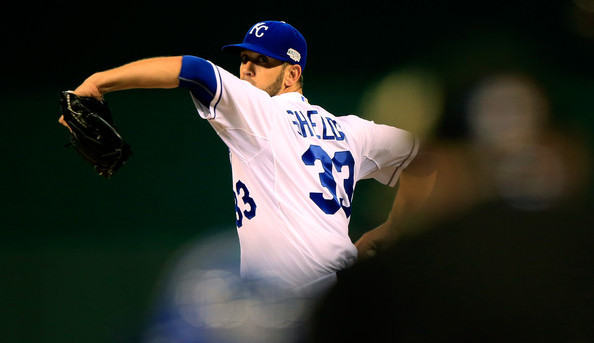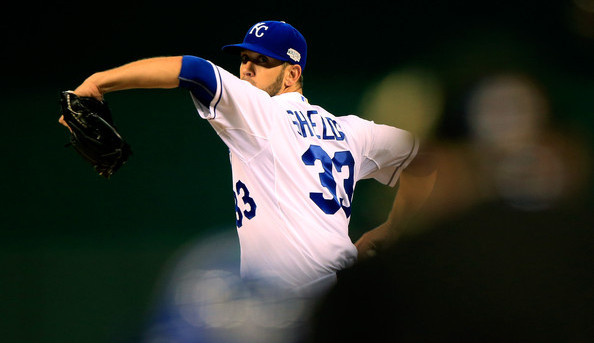 According to Chris Cotillo, the Padres have signed right-hander James Shields to a four-year contract in the $72M to $76M range. It's been a foregone conclusion that Shields, who grew up in the San Diego area, would sign with the Padres for about a week now. The two had been connected quite a bit. The Cubs, Marlins, and Blue Jays were also said to be in the mix these last few weeks.
As with Max Scherzer and Jon Lester, the Yankees were never seriously connected to Shields this offseason despite their obvious need for rotation help. Ownership and Brian Cashman said they were going to avoid big money long-term contracts that bought decline years in bulk this winter and they stuck to their guns. Can't imagine many people expected that.
At this point the best free agent starter left on the market is righty Brandon Beachy, who is working his way back from his second Tommy John surgery and isn't expected to be ready for the start of the season. After Beachy, the best available free agent hurlers are Roberto Hernandez, Chris Young, Joe Saunders, and Kevin Correia, all of whom are minor league contract guys. I don't expect New York to get involved with any of them at this point.
The Padres are forfeiting the 13th overall pick to sign Shields, and, because of that, the Yankees' first two picks in the 2015 draft move up a slot. Their natural first rounder moves up from 17th overall to 16th overall, and their supplemental first rounder (the compensation pick for David Robertson) moves from 31st to 30th overall. Based on last year's slot values, the 16th and 30th overall picks come with $2.34M and $1.76M bonus slots, respectively.
The Yankees haven't picked as high as 16th overall since taking Florida high school righty Matt Drews with the 13th overall pick in 1993. They haven't had two of the top 30 picks since 1978, when they took California high school shortstop Rex Hudler and New York high school outfielder Matt Winters with 18th and 24th overall picks, respectively. Yeah, it's been a while.
Now that Shields is off the board, all of the top non-Yoan Moncada free agents are signed and the 2015 draft order is more or less finalized. (The competitive balance lottery picks can still be traded before the draft.) The offseason is basically over barring a surprise trade. Pitchers and catchers will start reporting to Spring Training next week and the 2015 season will start to get underway. It's about time.