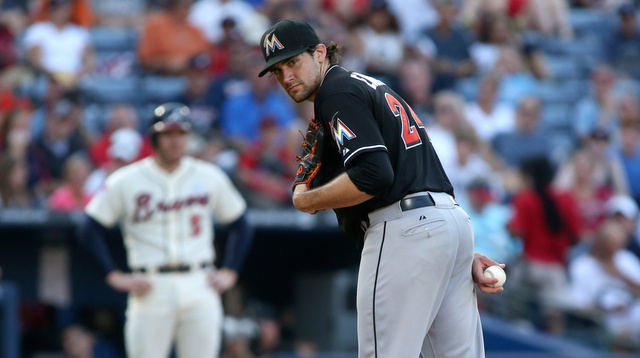 It all started last September. One day after the Yankees completed their second straight postseason-less season, Joe Girardi held his annual end of season press conference and said "at times we ran out four guys, five guys over 35 years old. I don't think that will happen next year." Three days later, Hal Steinbrenner said young players are "going play a big part" going forward during a radio interview.
Over the last few seasons, comments like that were lip service. The Yankees always seemed to talk about getting younger but never actually did it. And even when they tried, it blew up in their faces. Think Phil Hughes and Ian Kennedy starting 2008 in the rotation, or Michael Pineda blowing out his shoulder almost immediately after being acquired in a blockbuster trade. Incorporating young players hasn't been easy for New York.
This offseason though, the Yankees stuck to their guns and got younger. They got younger, added more depth to the roster, and increased flexibility, both roster-wise and financially. The accomplished that with trades and by not signing any free agents to a massive long-term contract. It would have been very easy to throw millions at a proven AL East horse like Jon Lester or a Cy Young winner like Max Scherzer, especially given the need in the rotation, but the team said no.
Instead, the Yankees replaced Derek Jeter with 25-year-old Didi Gregorius, not a veteran free agent like Jed Lowrie or Asdrubal Cabrera. Hiroki Kuroda was replaced by 25-year-old Nathan Eovaldi. Francisco Cervelli was traded to create room for John Ryan Murphy. David Carpenter and Justin Wilson are younger than Shawn Kelley and Matt Thornton. Stephen Drew was brought back to play second but he'll have to look over his shoulder at Rob Refsnyder. Heck, in a way Alex Rodriguez was replaced by the younger Chase Headley at the hot corner.
The Yankees went younger at just about every position they feasibly could this offseason, with the only exception being second base, where Refsnyder looms. Their existing contract commitments meant they were stuck with incumbents in the outfield, at first base, and behind the plate. There was nothing they could realtistically do there. If there was, I'm sure the team would have gone younger somehow. That was the plan. Get younger wherever possible.
"We had numerous goals, but two of the goals were certainly to get younger and better defensively," said Hal to David Lennon last month. "One of our goals was to get younger (and) I think we did that at a few positions," Brian Cashman recently told Nick Cafardo. And, I think if you ask Cashman, he'd say he wanted to do this years ago but couldn't for whatever reason, either because the farm system wasn't good enough, the right players weren't available, or because the mandate was to win at any cost.
Clearly, that all changed this offseason. The Yankees did not pay top dollar for free agents like they have so many times before — Headley and Andrew Miller both reportedly turned down more money to come to New York — even though I'm sure the temptation was great. The stated plan was to get younger even if we didn't believe it at first, and get younger is what they did. Mission accomplished in that regard.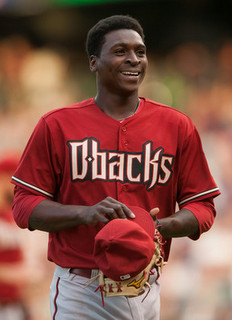 The question now is this: are the Yankees better? They executed their plan but a) did they execute it well, and b) was it even the right plan in the first place? I guess that's three questions. I have no idea if the Yankees will be better this year than last but my feeling is they will be several wins better if the pitching holds up reasonably well. If Masahiro Tanaka and CC Sabathia get hurt, what are you going to do, the Yankees are more or less doomed from the start in that case. If they can get, say, 80 starts out of Tanaka, Sabathia, Pineda, and Ivan Nova this year instead of the 45 they got last year (yes, 45), then yeah I think they'll better.
More importantly, I think the Yankees are set to be in much better shape a year or two down the road then they were prior to this offseason. They added potential long-term solutions at shortstop and in the rotation with Eovaldi, and they didn't lock themselves into another enormous deal for a player either in or about to enter his decline years. Scherzer or Lester obviously would have made the team better until they go the way of Sabathia and Mark Teixeira, and we're counting down the days until their contracts expire. Are Gregorius and Eovaldi guaranteed to be those long-term solutions? Nope. But that's the risk you take with young players.
As for the other two questions, yes I think the Yankees had the right plan and I do think they executed it well. We could sit around and nitpick all day — they should have found another way to get Gregorius and kept Shane Greene instead of trading for Eovaldi, blah blah blah — but what's done is done and I think the Yankees fared well. They traded five players off the MLB roster (Greene, Cervelli, Kelley, Martin Prado, David Phelps) and the only one of those five with the ability to make us say "damn I really wish the Yankees had kept him" in two years is Greene. They surrendered those guys and both got younger and received potential impact pieces in return. That makes sense to me.
The Yankees changed course this offseason and it needed to be done. The whole "throw money at every problem" plan doesn't work as well as it once did because free agency kinda stinks nowadays. All the best players are signing long-term extensions. Cashman & Co. retooled and got younger were they could. The prospect of tearing it all down and starting from scratch like the Astros or Cubs just wasn't going to happen because it can't happen. There are too many unmovable contracts on the roster. The Yankees got younger and I think they're going to continue to look to get younger. They developed a plan and stuck to it. Now it just has to work.