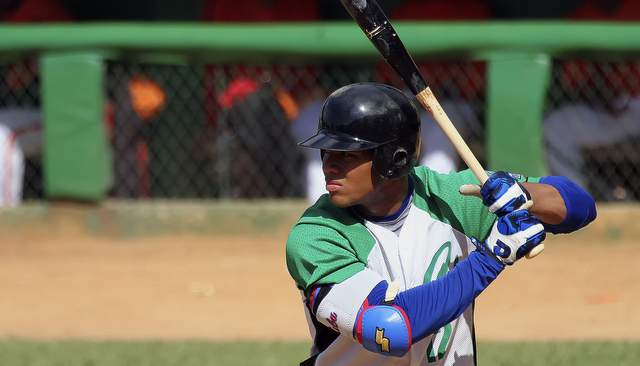 3:55pm: Kiley McDaniel says MLB will now accept a general license from the OFAC and a "sworn statement [from the player] that the prospect permanently resides outside of Cuba and has no intent to return to Cuba." McDaniel also says this only applies to players who have already left Cuba, like Moncada, who now resides in Guatemala.
3:43pm: According to Jeff Passan, Cuban infielder Yoan Moncada is now officially free to sign after MLB changes its rules regarding Office of Foreign Assets Control licensing. MLB had required a "specific license" from the OFAC before a player can sign but presumably now only requires a more basic "general license." MLB used to accept general licenses but changed their policy a few years ago.
Now that Moncada is able to sign, the Yankees are free to pursue him and can offer him any amount. Had MLB not gotten its act together before June 15th, the team would not have been able to offer him more than $300,000 due to the penalties stemming from their international spending spree last summer. Most expect Moncada to receive a bonus in the $30M to $40M range, which would be taxed at 100% no matter who signs him.
By all accounts, the 19-year-old Moncada is a potential switch-hitting star with five tools. The expectation is that he will settle in as a second or third baseman when it's all said and done, but I expect whoever signs him to at least keep him at shortstop for a little while to see if he improves. The Yankees are considered one of the "heavy favorites" to sign Moncada and have already had him in for a private workout at their complex in Tampa.
I'm guessing Moncada will have a deal in place before Spring Training. He wants to get paid and start his career, not sit around even longer than he already has. Now that MLB stopped dragging its feet, Moncada can begin negotiating with teams in earnest and get the process started. Since we're talking about a $60M to $80M up front payment (bonus plus tax), the Yankees should have an advantage over smaller market teams. We'll see.