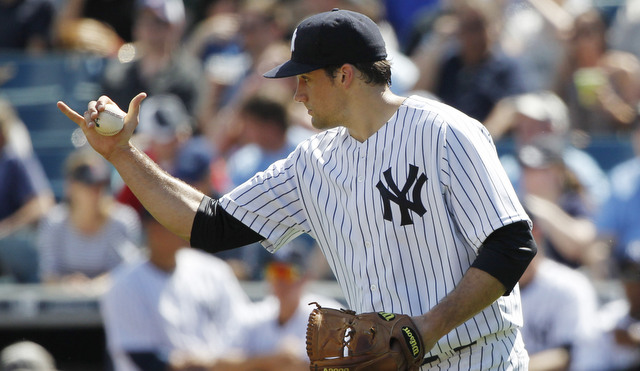 The Yankees beat the Astros 7-0 this afternoon. Chase Headley (3-for-4 with a double and a homer) and Rob Refsnyder (2-for-3 with two doubles) were the stars on offense. Stephen Drew and John Ryan Murphy both went 1-for-4 with a double and Alex Rodriguez went 1-for-1 with a walk. A-Rod played three innings at first base and supposedly did fine, though he only had to make routine plays.
Nathan Eovaldi started and was again very good, striking out five and allowing three hits in 4.2 innings. He threw 89 pitches, so it wasn't his most economical outing. Eovaldi has 14 strikeouts and no walks in 13.2 Grapefruit League innings. Chase Whitley (one out) and Esmil Rogers (five outs) combined for two perfect innings, and Chasen Shreve retired four of the five batters he faced. There was no video broadcast for this afternoon's game, so there are no highlights to watch. For shame. Here's the box score and here are the rest of the day's notes from Tampa:
Here is your open thread for the evening. The Gonzaga-Duke game is going on right now, as is the Islanders game. MLB Network will replay a handful of non-Yankees games tonight as well. You folks know how these threads work by now, so have at it.