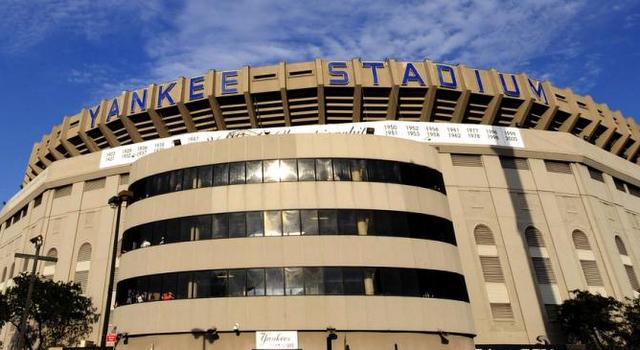 So, have you ever wanted to own the giant letters that spelled out "Yankee Stadium" on the facade of the old ballpark? Well now you can! Reggie Jackson, who purchased the letters after the old Stadium was torn down, is selling them through Sotheby's and hopes to raise $300,000 to $600,000, according to David Li.
When I first came across this story this morning, I thought some old historic handwritten letters found in the bowels of the old Yankee Stadium were up for sale. But no, these are literally the giant letters that spelled out "Yankee Stadium." Here's more from Li:
"I see this auction as an opportunity for a new generation to own and enjoy this icon of the Yankees and of New York City," Jackson said in a statement released by Sotheby's.

"There were a few items I wanted to purchase before the old Yankee Stadium was torn down, including my old locker and a section of the black bleachers off of center field. But I kept thinking about the stadium lettering, and if there was any way for me to own it. I ended up making an offer, and was thrilled when it was accepted – it's been a privilege to own such a recognizable piece of baseball history."
The 13 letters each stand ten feet high and are constructed out of an aluminum casing and blue plexiglass. I have no idea how wide or deep the letters are, but chances are they weigh a few hundred pounds each. The letters were added to the facade following the 1976 renovation and remained there until the place was torn down after 2008.
Owning a piece of the old Yankee Stadium like this would be really awesome. Practical? Hell no. But awesome? Hell yes. If I was a) rich, and b) had some place to display these giant letters, I'd be all about it. But I'm not, so forget it.