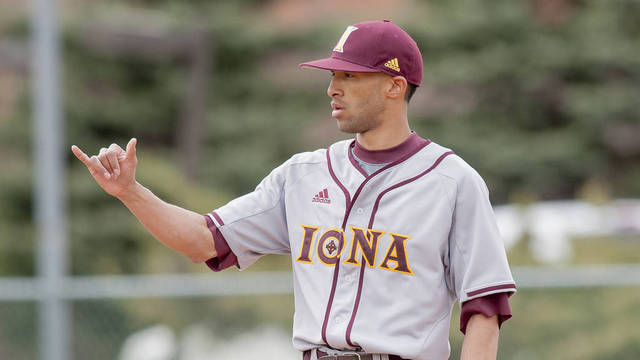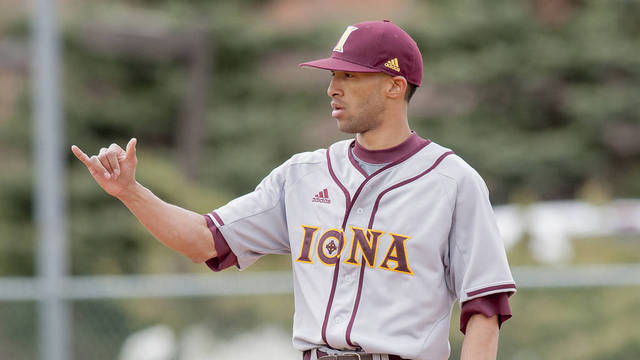 Mariano Rivera III | RHP
Background
The Yankees selected Mo III a draft-eligible sophomore out of Iona College in the 29th round (872nd overall) of last summer's draft, though he declined to sign and instead returned to school. "I think Mariano and the family feel like some more seasoning in the college ranks will benefit him more," said Brian Cashman to Anthony Rieber following the signing deadline last July. Rivera has a 3.24 ERA with 76 strikeouts and 16 walks in ten starts and 58.1 innings this spring after pitching to a 6.02 ERA with 64/40 K/BB in 106 innings his first two years of college.
Scouting Report
Rivera is short and rail thin at 5-foot-11 and 155 lbs., and last year he sat mostly 89-92 mph with his fastball. He's made significant strides this year and now sits 93-95 mph while throwing both a power low-80s curveball and a promising split-finger fastball he uses as a changeup. No, he doesn't throw a cutter. Rivera is an excellent athlete with a loose arm like his father, though he's quite raw and has to work to firm up his command and delivery. He made the jump from kinda sorta interesting last year to actual prospect this year.
Miscellany
Mariano III is not expected to be a high draft pick this year — neither Keith Law (subs. req'd), MLB.com, nor Baseball America ranked Rivera as one of the top 50 prospects in the draft this year. He's more of an 11th to 15th round talent. Rivera has expressed a strong interest in finishing his education, however, so he may not be signable even though he took a big step forward developmentally this spring. Mo III isn't his father and it's incredibly unfair to put any sort of expectations on him because of his bloodlines. He has some ability though, and I think it's safe to assume the Yankees know him better than any other team, so I wouldn't be surprised if they popped Rivera again this year in case he does decide to turn pro.