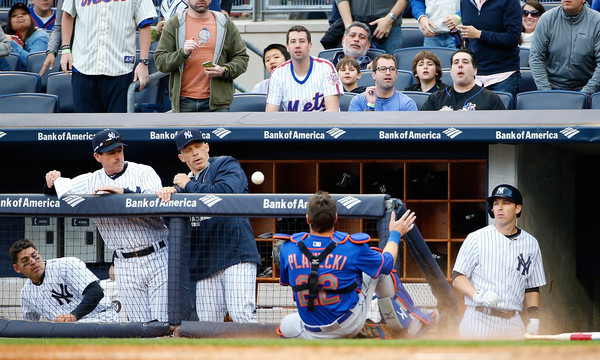 The Yankees and Mets split the first two games of the Subway Series and the games were pretty similar — one team beat up on the other team's starter and put the game out of reach early. My guess is we'll see a much closer game tonight. Just a guess. Here is the Mets' lineup and here is the Yankees' lineup:
LF Brett Gardner
CF Chris Young
DH Alex Rodriguez
1B Mark Teixeira
RF Carlos Beltran
3B Chase Headley
C John Ryan Murphy
SS Stephen Drew
2B Gregorio Petit
RHP Nathan Eovaldi
It was really nice out in New York earlier today but it got pretty cloudy by the late afternoon. There's no rain in the forecast or anything like that though. Tonight's game will begin just after 8pm ET and can be seen on YES. Enjoy.
Injury Updates: Jacoby Ellsbury (hip tightness) is feeling better but Joe Girardi told reporters he wants to give him an extra day. They're planning to have him back in the lineup tomorrow … Brendan Ryan (calf) will begin playing in Extended Spring Training games next week.