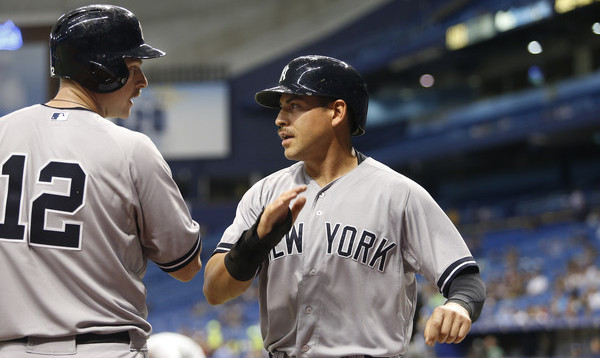 Last night's loss was rather disappointing. It's tough to swallow a loss like that when a) the Yankees had Chris Archer on the ropes in the first inning, b) Nathan Eovaldi pitched so well, and c) the only reliever used was Dellin Betances. When all three of those things happen, it should typically result in a win. Last night, it didn't. That's baseball.
Thankfully, the Yankees have a chance to move on and get back in the win column tonight. They haven't lost consecutive games in almost exactly a month now, since April 14-15 against the Orioles in Camden Yards. Last night's loss notwithstanding, the Yankees are kicking some major butt right now, and good teams shake off a loss and don't let it spiral into a three or four-game losing streak. Here is Tampa Bay's lineup and here is New York's lineup:
CF Jacoby Ellsbury
LF Brett Gardner
DH Alex Rodriguez
1B Mark Teixeira
C Brian McCann
RF Carlos Beltran
3B Stephen Drew — let's get weird
2B Jose Pirela
SS Didi Gregorius
RHP Adam Warren
Another night of rain is in the forecast for St. Petersburg. Good series to play indoors so far. Tonight's game is scheduled to begin at 7:10pm ET and can be seen on YES. Enjoy the game, folks.
Injury Updates: Masahiro Tanaka (wrist, forearm) will throw his next bullpen session on Friday. He had no issues today after throwing yesterday … Chase Headley is "pretty beat up" according to Joe Girardi, hence the day off.