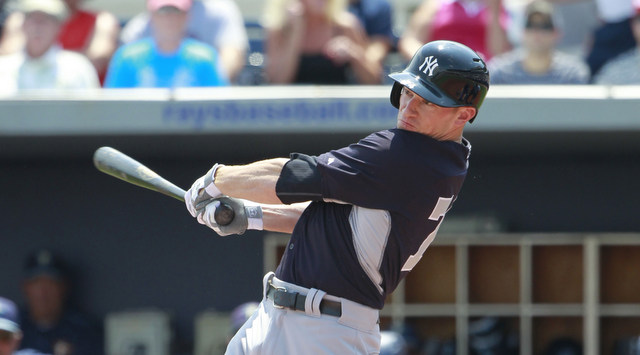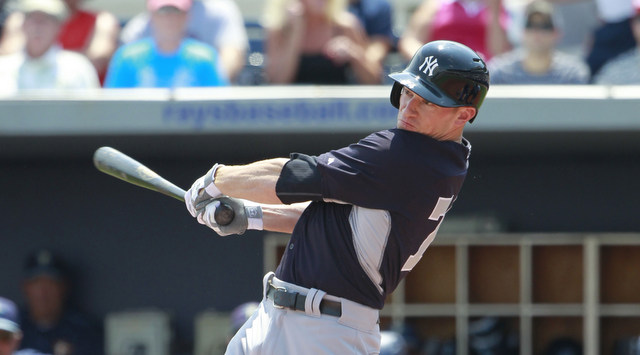 Earlier today, Joe Girardi told reporters in Oakland the Yankees will place Slade Heathcott on the 15-day DL with a Grade II quad strain. "I can tell you it'll be longer than 15 days," said Girardi when asked about a timetable. Ramon Flores has been called up from Triple-A Scranton to fill the roster spot.
Heathcott, 24, told reporters on Thursday that the quad has been bothering him on and off since the offseason. I guess the team sent him for tests at some point, which confirmed the Grade II strain. Chris Capuano suffered a Grade II quad strain in Spring Training and was out from early-March through mid-May, for what it's worth. Heathcott's not a starting pitcher who has to get stretched out though.
Girardi said that with both Heathcott and Jacoby Ellsbury (knee) on the DL, he'll use Brett Gardner in center field more often going forward. That makes sense — Chris Young hasn't hit for about a month now and Flores is best used in left field. Hopefully Flores gets a chance to play like Heathcott, even if he's only the left-handed half of a left field platoon with Young.
Flores, 23, has hit .294/.389/.425 (140 wRC+) with four homers in 42 games with Triple-A Scranton this season. This will be his first taste of MLB. Donnie Collins says Flores was in the RailRiders' lineup tonight before being scratched, so chances are he is not with the Yankees and is still traveling out west. I guess they have to play a man short tonight.