Since the spending restrictions were put in place a few years ago, Day Two of the annual amateur draft has mostly been a bore. Teams are focused on maximizing their bonus pool, which often means drafting players earlier than their talent dictates simply because they'll sign quickly and below slot. Many of the best available players heading into Day Two are still available on Day Three because teams don't want to risk losing draft pool space if the player doesn't sign. That's the case every year.
The Yankees once again leaned toward college players on Day Two yesterday — only two of the eight players they selected were high schoolers — though they were still able to squeeze in a few upside picks. Not future stars or anything like that, but players with a chance to go grow into above-average big leaguers down the line. Here's my review of Day One, now let's review Day Two. You can see all of New York's picks at Baseball America.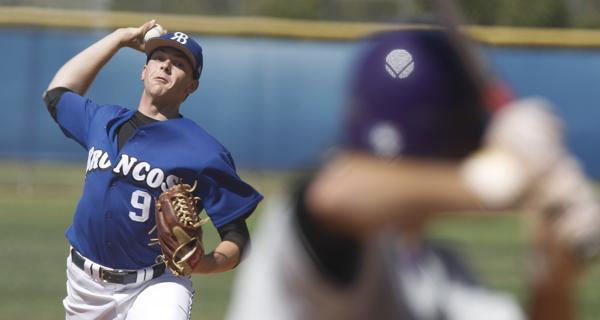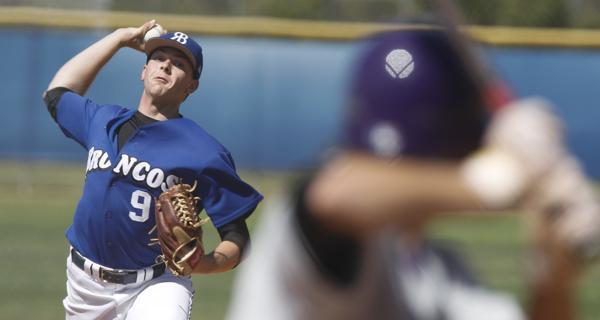 The Upside Play
After a bland, less than exciting Day One, the Yankees went for upside and projectability with their first selection on Day Two, grabbing California HS RHP Drew Finley with their third round pick (92nd overall). Here's my profile. They reportedly coveted him with one of their two first round picks and were able to get him in the third round, so that's a nice coup.
Finley has a low-90s fastball, a good curveball, and a good changeup, plus he throws strikes well enough. He also stands out for the PitchFX data he generated during showcase events last year. From Keith Law (subs. req'd):
Rancho Bernardo HS right-hander Drew Finley was one of the top-rated pitchers on the showcase circuit in the summer of 2014, according to the pitch-tracking data from Trackman, which ranked the extension on his fastball and the spin on his curveball as among the two best in the draft class.
As Jeff Passan and Mike Petriello explained a few weeks ago, spin rate is all the craze these days because it correlates to swing-and-miss rate better than pure velocity. It's a relatively new but very valuable tool, and Finley scored well compared to his peers last summer. The Yankees rely on analytics as much as any team, so they no doubt took this data into consideration when drafting Finley.
As for the more traditional stuff, Finley's father David is currently a scouting executive with the Dodgers who previously worked with the Red Sox and Marlins — Drew is a Red Sox fan! — so he's grown up around the game, which could make the transition to pro ball easier. There's no ace upside here, those guys are all off the board way before the third round, but Finley already throws strikes with three pitches, so he's further along in his development than most prep arms.
I'm sure the Yankees are going to sign Finley — they probably hammered out terms overnight Monday — but, if they don't, he's the kind of pitcher who could come out of college as the top ten pick in three years. The changeup is already there, the location is already there, all that's left is filling out that frame and gaining experience.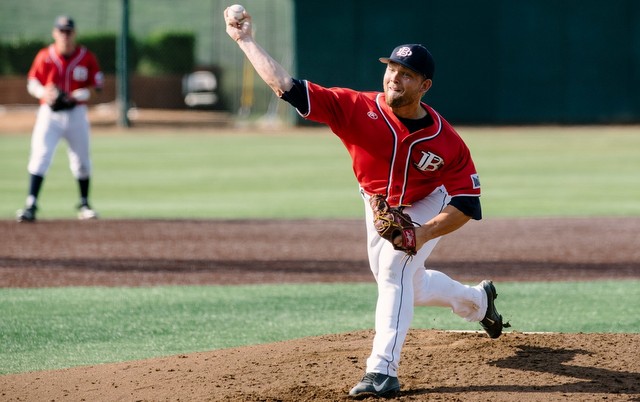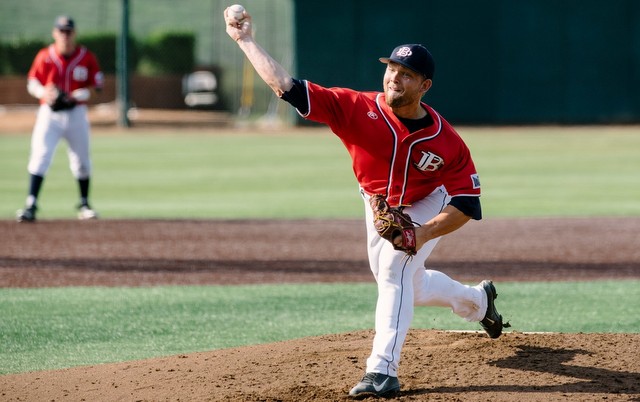 The Token Reliever
This is becoming routine for the Yankees. At some point in the first ten rounds of the draft, they select a bat-missing college reliever who projects to climb the minor league ladder in a hurry. Last year it was LHP Jacob Lindgren, the year before that it was RHP Nick Rumbelow, and the year before that it was RHP Nick Goody. Scouting director Damon Oppenheimer has taken at least one college bullpen arm in the top ten rounds since the bonus pool system was implemented.
On Day Two, that college reliever was Dallas Baptist RHP Chance Adams (5th round). Adams was probably only the third best prospect in his own bullpen this spring — RHP Drew Smith and RHP Brandon Koch were drafted in the third and fourth rounds, respectively — but he has the best combination of present stuff, command, and results. The 6-foot-0, 205 lb. righty used a mid-90s fastball and a sharp slider to post an 83/13 K/BB in 59 innings this spring. Adams isn't Lindgren, but there are similarities with Rumbelow as a short-ish bullpener.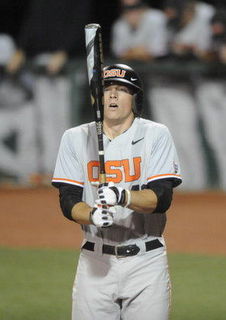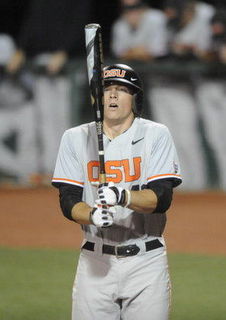 All Bat Or All Defense
In the fourth and sixth rounds, the Yankees scooped up two players whose value comes primarily on one side of the ball. Oregon State OF Jeff Hendrix (4th) is a speed and defense type who steals bases and plays a quality center field. His left-handed bat is a question mark — Hendrix is said to have an exploitable hole on the inner half, though he covers the outer half well and slashes the ball all around the infield to use his speed. It's a classic defense first fourth outfield profile.
Two rounds later, the Yankees drafted Howard College 2B Brandon Wagner (6th), a left-handed power hitter who slugging 22 home runs in 58 games this spring. He's said to have power to all fields and good knowledge of the strike zone, allowing that power to play in games. Howard isn't much of a defender though, and there's some thought he'll wind up at third base or left field. Either way, he's a bat first prospect who stands out for his lefty pop, making him the polar opposite of Hendrix. (It's worth noting Wagner is still only 19. He's young even by junior college standards.)
Workout Stud
Arizona HS 3B Donny Sands (8th) was not a well-known prospect coming into the spring nor was he expected to be a high pick. The Yankees were impressed enough during his high school season that they invited Sands to Tampa for a private workout a week or two ago according to Chuck Constantino, where their scouts fell in love with "his mental approach to the game, his competitive streak and his relentless work ethic." Sands played shortstop and pitched in high school — that's fairly common, the best athlete plays short and if he has a strong arm, he winds up on the mound too — but the Yankees announced him as a third baseman. Either way, the private workout was an opportunity, and Sands took advantage.
Money-Saving Seniors
As usual, the Yankees took some college seniors on Day Two in an effort to save some draft pool space. Seniors have no leverage and tend to sign very cheap, usually in the low-to-mid-five figures, saving the club bonus pool space they can then use on other picks. Every team does it. That's the most efficient way to game the system and not stick strictly to slot.
Anyway, the Yankees grabbed three college seniors on Day Two: Florida Southern OF Jhalan Jackson (7th), Michigan State 1B Ryan Krill (9th), and The Citadel LHP James Reeves (10th). Combined slot money for those three picks is $500,700 and the Yankees will spend maybe 25% of that to sign those three. Jackson (20 homers in 45 games) and Krill (13 homers in 56 games) are power hitters while Reeves uses a low arm slot to rack up strikeouts (115 in 95 innings). They're fringe prospects who were drafted as high as they were for draft pool reasons.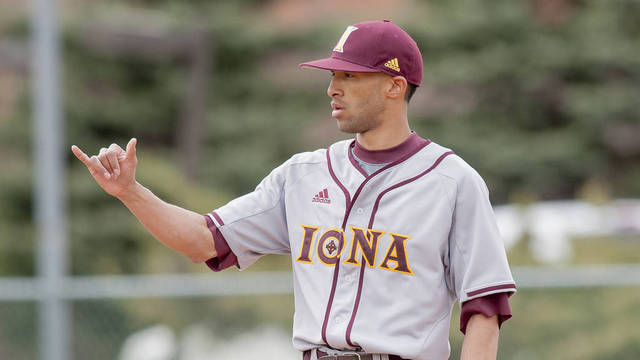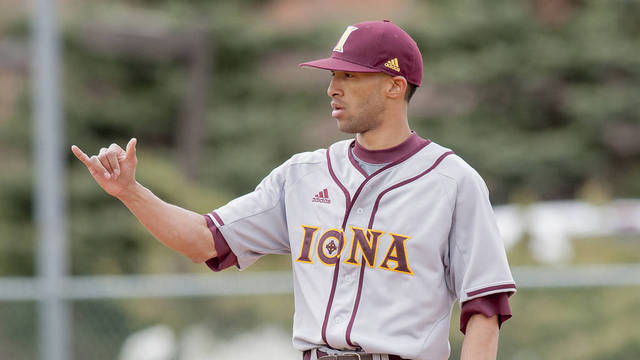 No Mo III
Hands down, the most surprising selection of Day Two was Iona RHP Mariano Rivera III (my profile). Surprising because the Yankees didn't take him! I was convinced it was only a matter of time until they grabbed Mo's son — they drafted him in the 29th round last year but he opted to return to school — but instead the Nationals beat them to the punch, selecting him with their fourth round pick (134th overall). Jerks!
Mo III is a legitimate prospect who improved his stock tremendously this spring — Baseball America ranked him as the 142nd best prospect in the draft, for what it's worth — and it just seemed inevitable the Yankees would take him again. The question was whether they would do it on Day Two and risk draft pool space should he decide to continue his education. The Nationals took the decision out of their hands.
It would have been fun to see the Yankees draft Mo III and track his progress in the minors, though it's probably best for him to be in a different organization. He's already facing big time expectations just because of his name. It's unfair but it happens all the time. Those expectations would be even more unfair and unrealistic had Rivera been with the Yankees. Now he gets to go and create his own legacy with his own organization. Good for him.
* * *
Much of Day Two was focused on manipulating the draft pool and taking signable players, which is the case every year. The Yankees did get some upside in Finley, both according to traditional and analytical scouting measures, and they also landed a solid bullpen prospect in Adams. I find Wagner's power to be very intriguing as well. It remains to be seen how much money the Yankees will save with these draft picks, though expect to see several big rolls of the dice on Day Three. There's no risk taking a player and having him decline to sign now.