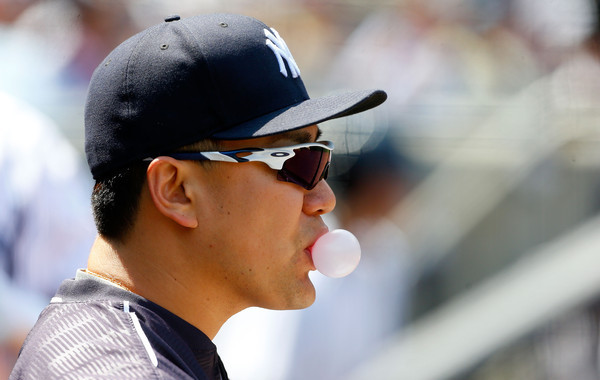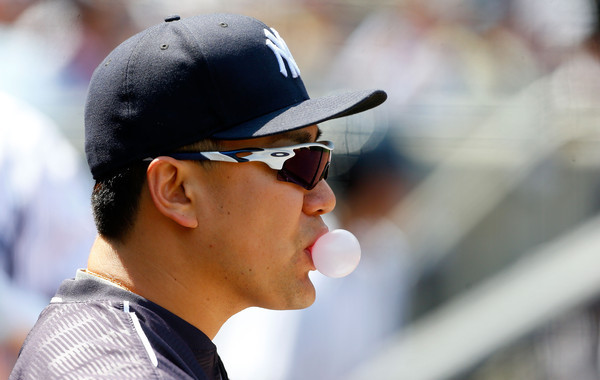 The Yankees are in Miami for the start of a four-game home-and-home series with the Marlins. Two games at Marlins Park, then two games at Yankee Stadium. The Yankees have never played a regular season game in Marlins Park, though they did play two exhibition games there prior to the park's opening in 2012. So, technically, the Yankees played the first two games at Marlins Park.
Anyway, Masahiro Tanaka will be on the mound this evening making his third start off the DL. His first two were identical in that he allowed one run in seven innings each time, though he only fanned six Nationals last time out after striking out nine Mariners six days earlier. Slacker. Tanaka's been really great this season (2.48 ERA and 2.61 FIP) so please oh please just stay healthy. Please please please. Here is Miami's lineup and here is New York's lineup:
LF Brett Gardner
3B Chase Headley
C Brian McCann
1B Mark Teixeira
RF Garrett Jones
2B Stephen Drew
SS Didi Gregorius
CF Mason Williams
RHP Masahiro Tanaka
It's hot and humid with very few clouds in Miami this evening. I'm not sure if the Marlins Park roof will be open tonight — they could close it because of the heat. We'll find out soon enough, I guess. Tonight's game will begin at 7:10pm ET and can be seen on WPIX, not YES. Enjoy the game.
Injury Update: Jacoby Ellsbury (knee) took batting practice for the first time today but still has some discomfort. "It's been pretty good but still not where it needs to be. There is a little feeling he needs to get rid of. I wouldn't call it pain," said Joe Girardi to reporters over the weekend … Ivan Nova (elbow) will make one more Triple-A rehab start … Carlos Beltran has a minor hamstring injury and is available tonight if necessary.
Roster Update: Esmil Rogers has accepted his outright assignment to Triple-A Scranton, so he's still in the organization as a non-40-man roster player.
All-Star Voting Update: Mike Trout and the Royals are still on pace to start for the AL All-Star Team according to the voting update released by MLB today. No Yankees are close to starting. Alex Rodriguez is probably the closest and he dropped to fifth among DHs.