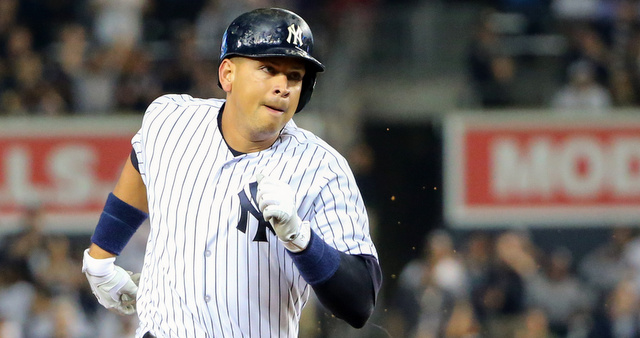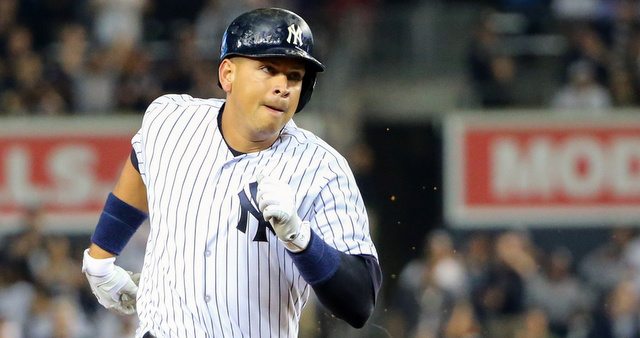 Thanks in part to Sam Dyson, Alex Rodriguez comes into tonight's series opener with the Tigers just one hit shy of 3,000 for his career. A-Rod has great numbers against Justin Verlander — .294/.415/.676 in 41 plate appearances — but I'm not sure if that means anything for tonight. Most of those numbers come from many years ago, when A-Rod was a different hitter and Verlander was a different pitcher.
More important than the 3,000th hit is the Yankees' third straight win, or their pursuit of it. The offense finally broke out late in last night's game — they scored six runs in the seventh and eighth innings after scoring eight runs in the first 32 innings of the series — and hopefully it will carry over into today. The AL East is annoyingly close. You're gaining ground or losing ground on like three teams with every win or loss. Here is the Tigers' lineup and here is the Yankees' lineup:
LF Brett Gardner
3B Chase Headley
DH Alex Rodriguez
1B Mark Teixeira
RF Carlos Beltran
SS Didi Gregorius
2B Stephen Drew
C John Ryan Murphy
CF Mason Williams
RHP Adam Warren
It's hot and humid and a little cloudy today, but there's no rain in the forecast. Tonight's game will begin a bit after 7pm ET and you can watch on YES locally and MLB Network nationally. Enjoy the game.
Injury Updates: Jacoby Ellsbury (knee) took batting practice again and continues to progress in his rehab … Sergio Santos was placed on the 15-day DL with right elbow inflammation, the Yankees announced.
Roster Move: Bryan Mitchell and Branden Pinder were both called up, the team announced. Chris Martin was sent down and Santos was placed on the DL. Jose DePaula is still around as the long man, so I'm curious see if Mitchell gets some time in short relief. I like that idea.