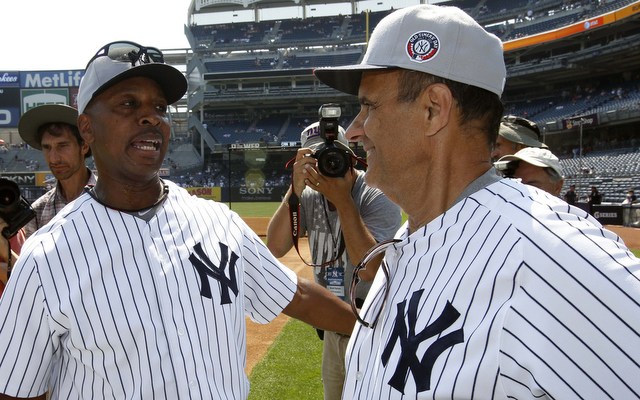 Today is one of my favorite days of the season: Old Timers' Day. It's not just Old Timers' Day either — the Yankees will also honor Willie Randolph with a plaque in Monument Park today, something that is long overdue. He's arguably the best second baseman in franchise history, after all. One of the three best at the very least.
The full roster of Old Timers can be found right here. No Derek Jeter, no Jorge Posada, no Andy Pettitte, and no Mariano Rivera. Lame. No Hideki Matsui or Mike Mussina either. Even lamer. Still plenty of all-time greats though. I'm looking forward to seeing Bernie Williams, Wade Boggs, Charlie Hayes, and Johnny Damon the most for some reason. I mean, I want to see all of 'em, but those four in particular.
Here are the Old Timers' Game lineups, via the Yankees on Twitter: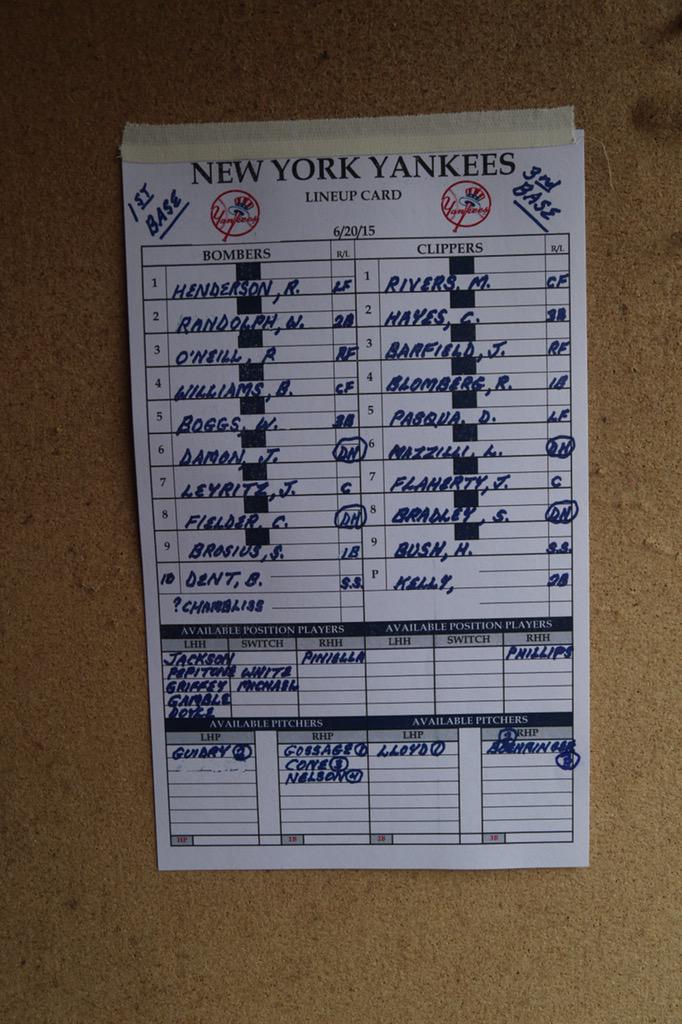 Now, the bad news: the weather kinda stinks today. It was raining this morning into the early afternoon, though things cleared up not too long ago and the forecast says it will stay clear for Old Timers festivities. Then it's supposed to start raining again later tonight. The baseball gods will clear things up and make sure they get the ceremonies in. I'm sure of it.
The Old Timers' Day stuff starts at 4pm ET and will be shown on YES. No, it is not streamed online anywhere as far as I know. At least not legally. Tonight's game against the Tigers will follow at 7pm ET and will also be shown on YES locally and MLB Network nationally. The lineups haven't been announced yet. That'll happen closer to game time. For now, enjoy the Old Timers' Day fun.
Update (3:39pm): The lineups for tonight's game are out already. Here is the Tigers' lineup and here is the Yankees' lineup:
CF Brett Gardner
3B Chase Headley
DH Alex Rodriguez
1B Mark Teixeira
C Brian McCann
RF Carlos Beltran
SS Didi Gregorius
2B Stephen Drew
LF Chris Young
RHP Nathan Eovaldi
Enjoy the day, folks.
Injury Update: Mason Williams (shoulder) went for an MRI today, Joe Girardi told reporters. They don't have the results yet. Williams jammed his shoulder diving back into first base on a pickoff throw last night.