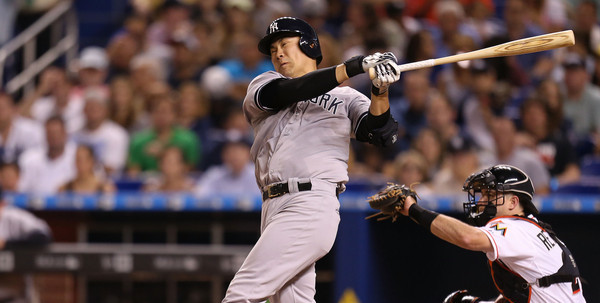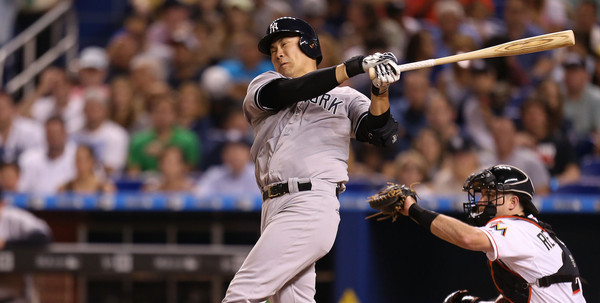 This homestand is going really well so far. The Yankees have own all four games by the combined scored of 32-10. They've allowed three runs or fewer in five of their last seven games, which is sorta flying under the radar. In one of the other games they allowed just four runs. They're pitching well and hitting well right. Times are good.
Masahiro Tanaka is on the mound with an extra day of rest this afternoon and he has been simply outstanding of late. Four runs in 21 innings since coming off the DL and five runs in his last 34.1 innings overall. Thirty-five strikeouts and two walks too. No better guy to have on the mound when you're looking for a sweep. Here is the Tigers' lineup and here is the Yankees' lineup:
CF Brett Gardner
SS Didi Gregorius
DH Alex Rodriguez
1B Mark Teixeira
C Brian McCann
RF Garrett Jones
LF Chris Young
2B Stephen Drew
3B Brendan Ryan
RHP Masahiro Tanaka
It's a lovely afternoon in New York. Great day for baseball. Today's game will begin a little after 1pm ET and will air on YES locally and MLB Network regionally. Enjoy the game.
Injury Updates: Mason Williams (shoulder) has been placed on the 15-day DL. An MRI showed no structural damage, just inflammation. Joe Girardi said they don't want to rush him … Sergio Santos (elbow) needs Tommy John surgery. Womp womp. Thanks for getting out of that bases loaded jam the other day, Serg.
Roster Moves: Bryan Mitchell was send down to Triple-A Scranton and both Danny Burawa and Ramon Flores were called up, the Yankees announced. Whenever he gets into a game, Burawa will be the seventh Yankee to make his MLB debut. It's not even July yet!