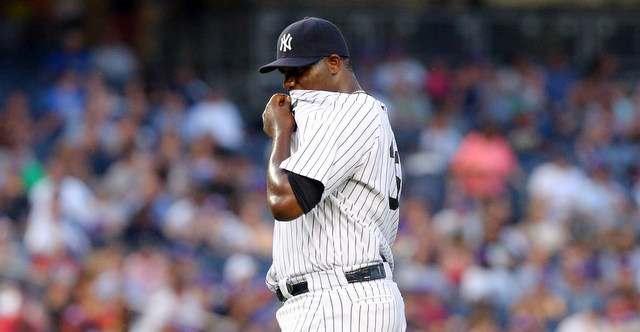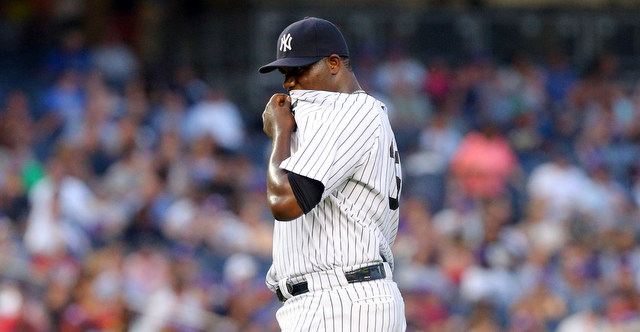 I have made the executive decision to downgrade Michael Pineda from Big Mike to Midsize Mike, at least temporarily. Pineda didn't just get hammered last time out (eight runs in 3.1 innings), he has a 6.10 ERA in his last seven starts and 38.1 innings overall. That dates back to the 16-strikeout game. Pineda has a shiny 2.89 FIP this year. That's awesome! He also has a 4.25 ERA (93 ERA+). That's not awesome.
The Yankees need to get Pineda back on track and soon — preferably starting today against the Astros — because I don't think they can get to the postseason if they're stuck with Midsize Mike the rest of the season. One thing at a time though. Get the win today, take the four-game series from the Astros, and hope Pineda starts earning back the Big Mike moniker. Here is Houston's lineup and here is New York's lineup:
CF Brett Gardner
3B Chase Headley
DH Alex Rodriguez
1B Mark Teixeira
C Brian McCann
LF Garrett Jones
RF Chris Young
SS Didi Gregorius
2B Stephen Drew
RHP Michael Pineda
There are thunderstorms in Houston today, so the Minute Maid Park roof will be closed once again. This afternoon's series finale will begin just after 2pm ET and you can watch on YES locally and, depending where you live, MLB Network nationally. Enjoy.
Roster Move: Guess what? Esmil Rogers is back! He has been called up from Triple-A Scranton and Gregorio Petit was sent down, so the Yankees have a seven-man bullpen and a three-man bench right now. Today was Esmil's day to start for the RailRiders, so he's good for a lot of innings if necessary. Slade Heathcott was transferred to the 60-day DL to clear a 40-man roster spot for Rogers.
Injury Update: Jacoby Ellsbury (knee) hit and ran the bases again today. He'll head to Tampa tomorrow and will begin playing in minor league rehab games this week, the Yankees say.