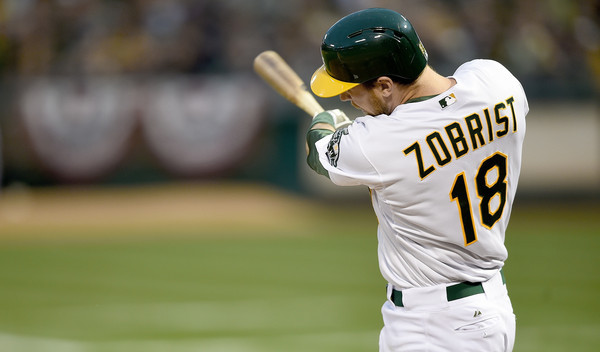 According to noted Arby's lover Jon Heyman, the Yankees are among the teams with trade interest in Athletics do-everything-guy Ben Zobrist. "There will be many teams interested in Zobrist," noted one A's person while speaking to Heyman, and they're correct. Zobrist's ability to switch-hit and play almost anywhere makes him a hot rental commodity.
The 34-year-old Zobrist is hitting .207/.295/.359 (85 wRC+) in 105 plate appearances this year around a knee injury. As I noted last month, Zobrist has been trending downward in recent years, especially his power, but he still makes enough contact and draws enough walks to put up a decent AVG and OBP. Plus he's a switch-hitter who plays strong defense at most positions. The fit for the Yankees is obvious as long as you're willing to chalk up his 2015 performance to small sample size/injury noise.
Heyman also hears the Yankees maintain interest in Mariners utility man Dustin Ackley despite his dreadful season. He's hitting a weak .197/.252/.331 (65 wRC+) in 142 plate appearances in 2015 and has been relegated to part-time duty. Ackley has experience at second base, first base, and all over the outfield. He's still relatively young (27) and isn't that far away from being a top draft pick (second overall in 2009) and top prospect (No. 11 and 12 on Baseball America's top 100 lists in 2010 and 2011), so there's some upside there if you really squint.
The Yankees have expressed interest in Ackley several times in the past, including as far back as the 2013 Winter Meetings. They reportedly tried to acquire Ackley at the trade deadline before acquiring Martin Prado last summer, but declined Seattle's request of Bryan Mitchell in return. Mitchell's a good pitching prospect, not a great one, but saying no was smart considering how far Ackley's stock is fallen. He's owed $2.6M this year and seems like a candidate to be non-tendered after the season.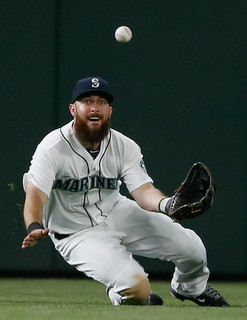 While both Didi Gregorius and Stephen Drew have performed better of late — Gregorius is 11-for-35 (.314) since the start of the West Coast trip and Drew has four homers in his last four games — the Yankees should be on the lookout for middle infield help, especially at second base since Drew is on a one-year contract. Rob Refsnyder as a 117 wRC+ in Triple-A, but, for a bat only prospect, that's not exactly enough to force the issue. Besides, Zobrist and Ackley are versatile enough to play elsewhere even if Refsnyder comes up. (Also, Ken Rosenthal argued a six-man rotation would be easier if the Yankees had someone that versatile.)
Ackley should come pretty cheap because he's been terrible this year and has been trending downward in recent years, though figuring out what it would take to get Zobrist is a much more difficult. The Yankees gave up Yangervis Solarte and Rafael DePaula to get Chase Headley — a similar defense-first switch-hitter with an okay bat — as a rental last summer, but my guess is Zobrist will cost quite a bit more because his peak was (and name recognition is) greater than Headley's. Does giving up, say, Eric Jagielo make sense? It might come late July.
Barring injury, second base is the only position the Yankees can really upgrade at the trade deadline, unless they unexpectedly give up on Gregorius, which I don't see happening. They're locked in to players with big multi-year contracts at literally every non-middle infield position. Zobrist is a fit for the Yankees the same way he's a fit for basically every team. Ackley's more of a pricey reclamation project, the type a contending team usually doesn't take on.