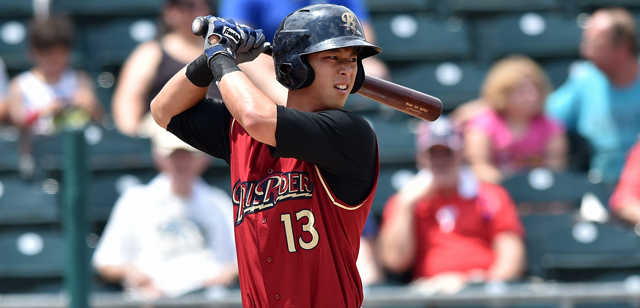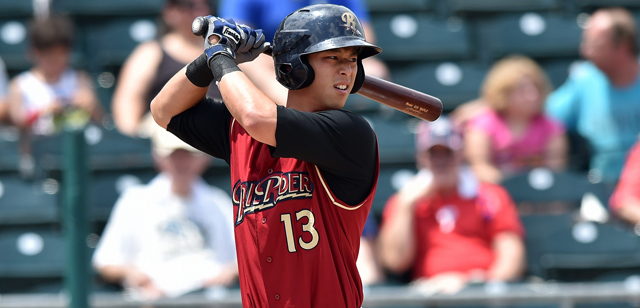 10:30pm: Joe Girardi confirmed Refsnyder will indeed be called up and in the lineup the next two days following tonight's game. "Refsnyder will be here. We will see two lefties and he will be here tomorrow. He's making strides on defense and we will see," said the skipper.
7:23pm: According to Jack Curry, the Yankees will call up second base prospect Rob Refsnyder tomorrow. He is not in tonight's Triple-A Scranton lineup, not that we have any reason to doubt Curry's reporting. The Yankees will have to make both a 25-man and 40-man roster move to accommodate Refsnyder.
Refsnyder, 24, is hitting .290/.387/.413 (136 wRC+) with seven home runs, 44 walks, and 44 strikeouts in 81 games with the RailRiders this season. He's been better of late too, putting up a .299/.413/.445 (155 wRC+) batting line with 23 walks and 14 strikeouts in 37 games since June 1st.
The Yankees are facing lefties the next two games (Eduardo Rodriguez, who Refsnyder faced in Triple-A earlier this year, and Wade Miley), so Refsnyder figures to step right into the starting lineup. Stephen Drew has not hit a lick all season (72 wRC+) but does have value defensively. Refsnyder doesn't. It'll be interesting to see if this is a platoon situation or if Refsnyder gets the job outright.
Chase Headley's calf issue is clearing up and he could return to the lineup tomorrow, in which case Cole Figueroa would be the obvious roster casualty. Gregorio Petit is the other candidate. Either way, this move was a long-time coming. Second base has been a black hole all year.