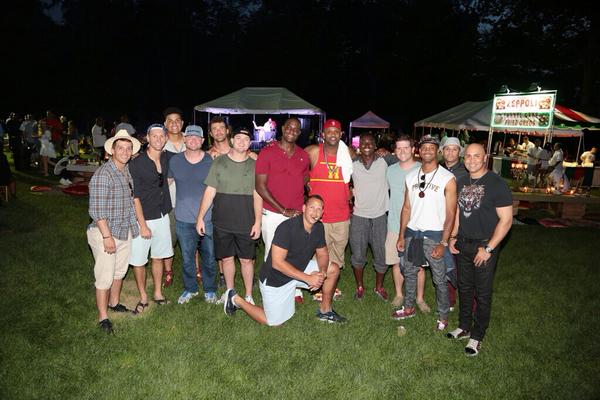 The Yankees are back in action tonight following the off-day, and based on the photo above, the team had a good time celebrating CC Sabathia's 35th birthday yesterday. (Today is Sabathia's birthday, actually.) Between that, Carlos Beltran's recent 80's night for his foundation, and some other stuff, this team sure seems to have a lot of fun together. They're fun to watch too. The winning definitely helps. These Yankees are a likeable group.
Anyway, the Orioles are in town to start a three-game series that is way more important for them than it is for the Yankees. The Bombers are in the driver's seat — they're four games up in the division and, while flawed, they have the fewest holes on their roster among the five AL East clubs. This is a good opportunity to create some separation with the O's, who I picked to win the division before the season. Here is Baltimore's lineup and here is New York's lineup:
CF Jacoby Ellsbury
LF Brett Gardner
DH Alex Rodriguez
1B Mark Teixeira
C Brian McCann
RF Chris Young
3B Chase Headley
SS Didi Gregorius
2B Brendan Ryan
RHP Nathan Eovaldi
It is hot and humid in the Bronx and there is some rain in the forecast tonight. Not much, but enough. It's supposed to hit sometime between 7-9pm ET, which isn't good. The forecast makes it look like there will be a delay more than anything. Not enough rain for a postponement. Either way, first pitch is scheduled for 7:05pm ET and you can watch on WPIX locally and MLB Network nationally. Enjoy the game.