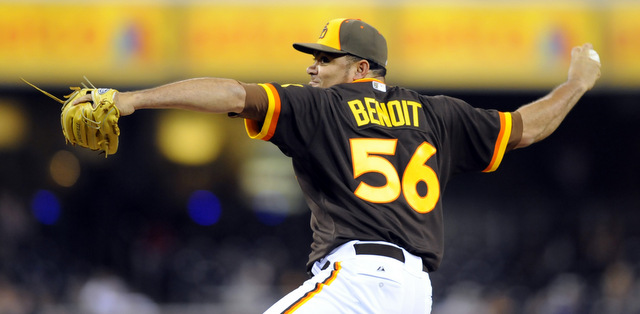 At some point in the next nine days, several starting pitchers are going to be traded in advance of the trade deadline. It's inevitable. There are a ton of rental starters on the market, so much so that I wonder if teams are going to wait as long as possible for the prices to drop, and as a result we'll see a flurry of deals right before the deadline next Friday. That would be wild.
The Yankees have a need for rotation help simply because Masahiro Tanaka (elbow), Michael Pineda (workload), and CC Sabathia (knee) aren't the most reliable group. Nathan Eovaldi and Ivan Nova haven't set the world on fire either. The Yankees do have five starters, but adding a sixth for depth seems like a smart move to me. Whether that actually happens is another matter.
"Are there available starters that are better? Yes, but the acquisitions cost are certain players that I have no intention of moving at this stage," said Brian Cashman to Mark Feinsand earlier this week, referring to top prospects like Aaron Judge and Luis Severino. "I would say the smarter play would be to hold off on shooting any of those particular bullets."
The Yankees could probably land a starter without trading top prospects — guys like Mike Leake, Ian Kennedy, and Mat Latos won't cost an arm and a leg — but it might not necessarily be a top starter. It'll just be another warm body for depth, which is fine. There's no such thing as too much pitching. It's not too hard to imagine a scenario in which Bryan Mitchell and Chris Capuano are taking regular rotation turns in a few weeks.
If the Yankees can't land a rotation arm, the alternative could be adding bullpen help, and turning a strength into an even greater strength. The bullpen was supposed to be the backbone of the Yankees coming into the season, and things didn't really play out that way in April, but the relief crew has fallen into place the last few weeks. That's usually how it works. It takes a few weeks for guys to find their niche.
Joe Girardi now has five legitimate late-game arms at his disposal in Andrew Miller, Dellin Betances, Adam Warren, Justin Wilson, and Chasen Shreve. Adding to that group seems like overkill but it's really not, there's always room for another quality reliever, especially when two bullpen spots belong to the seldom-used Capuano and Brandon Pinder. Bring in another arm and boom, now you're really talking about a five-inning game.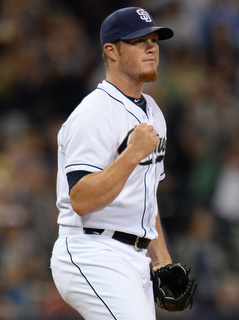 The big bullpen name leading up to the trade deadline is Craig Kimbrel, who was already traded once this year from the Braves to the Padres. San Diego's attempt at a quick-fix rebuild failed spectacularly and they are now reportedly looking to shed salary and accumulate prospects. Dealing Kimbrel, who is owed $29M or so through 2017 with an option for 2018, could help them accomplish both. (He's too good to go in a pure salary dump. Stop dreaming about taking on the contract and getting him for marginal prospects.)
Kimbrel is the best case bullpen trade scenario but far from the only option. The Reds are selling and Aroldis Chapman could be available. So could Joaquin Benoit, Kimbrel's setup man, though I've seen him give up enough backbreaking home runs to scare me away for life. That said, Benoit will be a free agent after the season (assuming his $8M option for 2016 is bought out for $1.5M) and the Yankees did pursue him both two offseasons ago as a free agent and again at the trade deadline last year, so maybe there's lingering interest. Joakim Soria, Tyler Clippard, Steve Cishek, A.J. Ramos, Jonathan Papelbon, Francisco Rodriguez … the list of potentially available relievers is a mile long.
Point is, if the Yankees are unable to beef up their pitching staff from the front end with another starting pitcher, they can still do it from the back-end with another reliever (or two!). (Trading for a reliever could also lead to "adding" a starter by allowing the Yankees to put Warren back in the rotation.) Shorten the game even further, ask even less from the starters, and take advantage of the bullpen depth. That will be especially true should the Yankees qualify for the postseason given all the scheduled off-days. Girardi would have no issue going to 'pen after even four innings if necessary because the bullpen would be so deep.
We're getting way ahead of ourselves with the postseason talk though. For now, the Yankees just need to find ways to improve prior to the trade deadline next Friday, and I think the rotation is the area most in need. The bullpen is towards the bottom of the shopping list, behind second base and a righty bat, but upgrades are upgrades, and in a race this tight, any sort of upgrade is worth making, even if you're only strengthening an area of depth.