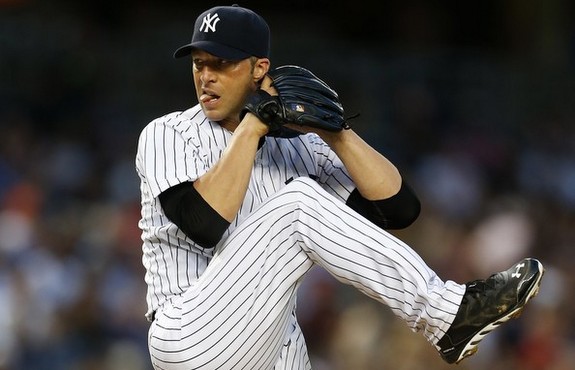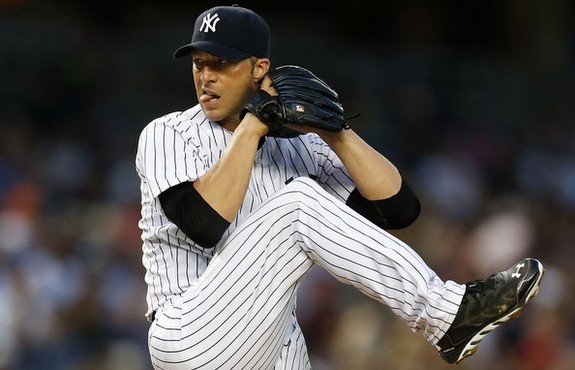 This isn't unexpected following last night's debacle. The Yankees have designated left-hander Chris Capuano for assignment, the team announced. Right-hander Caleb Cotham has been called up from Triple-A Scranton to take his spot on the roster and give the club a fresh arm in the bullpen tonight.
Capuano, 36, allowed five runs on three hits and five walks in two-thirds of an inning in last night's spot start. When asked if he felt his roster spot was in jeopardy after the game, Capuano told reporters it is "not my area. They're going to try to do what they can to make the team better."
The Yankees re-signed Capuano to a one-year deal worth $5M this offseason. He was slated to be the fifth starter before suffering a quad injury covering first base in Spring Training. Adam Warren took the job and Capuano settled into a long relief role. Capuano had a 6.97 ERA (4.98 FIP) in 31 innings this year.
The move means righty Diego Moreno will hang around a little longer as the team's long reliever. He replaced Capuano last night and chucked 5.1 no-hit innings. The score was lopsided, yeah, but Moreno had an opportunity to show the team what he can do, and he took advantage. He'll be unavailable for a few days, however.
Cotham, 27, will be the 12th player to make his MLB debut with the Yankees this season whenever he gets into a game, and that doesn't include Taylor Dugas, Joel De La Cruz, and Nick Goody, who were called up but didn't play in a game. Cotham has a 2.17 ERA (2.02 FIP) with 29.1 K% and 5.5 BB% in 45.2 relief innings split between Double-A Trenton and Triple-A Scranton this year.
Cotham (fifth round) is the sixth member of the team's 2009 draft class to reach the big leagues, joining Slade Heathcott (supplemental first), John Ryan Murphy (supplemental second), Warren (fourth), Shane Greene (15th), and Bryan Mitchell (16th). Tyler Lyons (10th) and Jake Petricka (34th) did not sign and have since reached MLB with the Cardinals and White Sox, respectively.