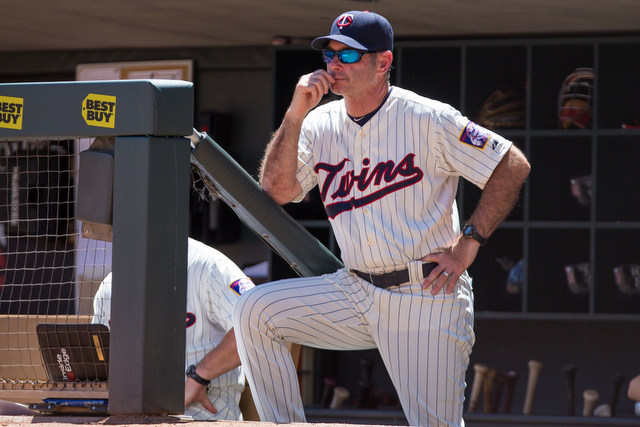 Home sweet home. The Yankees start a three-game series against the Twins tonight, and they will play their next ten and 20 of their next 26 (!) games at home in Yankee Stadium. They've been much better at home (32-21, +48 run differential) than on the road (32-31, +15) this season, so this 20-in-26 stretch is a golden opportunity to increase the lead in the AL East. The Yankees took two of three from the Twins in Target Field late last month, thanks in part to Alex Rodriguez's three home-run game.
What Have The Twins Done Lately?
The Twins are going down in flames. They had a nice little start to the season but they have lost 18 of their last 27 games, getting outscored 157-105 in the process. They are who we thought they were, as Dennis Green once said. Minnesota has fallen out of wildcard position (they're 1.5 games back) and are 59-58 with a -24 run differential overall in 2015. Don't overlook this series though. The AL East title is in doubt and the Twins are one of about six teams vying for a wildcard. This series as some postseason implications.
Offense & Defense
With an average of 4.22 runs per game and a team 90 wRC+, the Twins are a below-average offensive club. (They're actually slightly better than average in terms of runs per game, but that wRC+ …. yikes.) That doesn't mean they don't have any individually dangerous hitters, of course. Manager Paul Molitor's team is healthy on the position player side. No one on the DL or even day-to-day.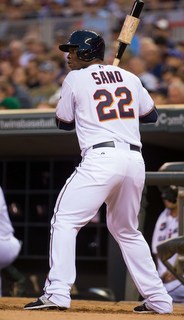 Right now, Minnesota's most dangerous hitter is DH Miguel Sano (156 wRC+ in limited time), who is absolutely terrifying at the plate. I'll be happy if he hits only one homer in the three-game series. 2B Brian Dozier (120 wRC+) is quite dangerous and both OF Aaron Hicks (105 wRC+), OF Eddie Rosario (104 wRC+), and 3B Trevor Plouffe (107 wRC+) are strong supporting players. 1B Joe Mauer (93 wRC+) and OF Torii Hunter (94 wRC+) are both on the downside of their careers.
C Kurt Suzuki (60 wRC+) is the everyday catcher and lately UTIL Eduardo Escobar (78 wRC+) and former Yankees UTIL Eduardo Nunez (92 wRC+) have been splitting time at short. C Chris Herrmann (52 wRC+) is the backup catcher and OF Shane Robinson (78 wRC+) is the other bench player. Only a three-man bench for the Twinkies these days.
The defensive stats are not fans of the Twins. Hicks and Dozier are excellent, and Rosario is fine in left, but Hunter and Plouffe are not the rangiest of fellows. Mauer's fine around the bag at first but also doesn't offer much range. Nunez at short? We've seen that movie before. (Escobar's fine there.) Suzuki is solid behind the plate.
Pitching Matchups
Monday (7pm ET): RHP Bryan Mitchell (No vs. MIN) vs. RHP Kyle Gibson (vs. NYY)
The 27-year-old Gibson is finally starting to settle in as a solid big league starter, pitching to a 3.75 ERA (4.11 FIP) in 23 starts and 141.2 innings this year. I thought he was going to be star coming out of Mizzou back in 2009 (22nd overall pick), so that shows what I know. Gibson has a below-average strikeout rate (17.3%), but both his walk (7.5%) and homer (0.95 HR/9) rates are good, plus he gets a ton of ground balls (52.8%). Righties (.334 wOBA) have had more success against him than lefties (.293 wOBA), which is the opposite of what happened last year. Also, it's worth noting Gibson has been much more successful at home in spacious Target Field (3.12 ERA and 4.15 FIP) than on the road (4.57 ERA and 4.06 FIP) this year. He works in the low-90s with two and four-seam fastballs and also throws mid-80s sliders and changeups. Gibson has used all four pitches at least 18% of the time this season. The Yankees saw Gibson last month and scored six runs in 5.1 innings.
As for the Yankees, tonight was supposed to be CC Sabathia's turn, but last night various Twins beat reporters said Minnesota had been informed Bryan Mitchell will start instead. Sure enough, Brian Cashman confirmed this morning Mitchell will start tonight. Sabathia will start tomorrow. The Yankees had been talking about using a spot sixth starter at some point during this stretch of 16 games in 16 days to give the rest of the rotation extra rest, and tonight's the night.
Tuesday (7pm ET): LHP CC Sabathia (vs. MIN) vs. RHP Mike Pelfrey (vs. NYY)
Big Pelf has a 3.70 ERA (3.95 FIP) in 22 starts and 129 innings this year, though this has really been a tale of two seasons for the ex-Met. He had a 2.28 ERA (3.84 FIP) in his first eleven starts and has a 5.23 ERA (4.06 FIP) in the eleven starts since. Pelfrey has the second lowest strikeout rate among qualified starters at 11.3% — Jeremy Guthrie has the lowest at 11.1% — so he instead relies on limiting walks (6.9%), getting grounders (53.7%), and keeping the ball in the park (0.49 HR/9). Lefties (.340 wOBA) have hit him a bit harder than righties (.310 wOBA). The 31-year-old Pelfrey lives off his low-to-mid-90s sinker but will also throw some straight low-to-mid-90s four-seamers to keep hitters honest. Low-80s splitters and sliders are his two offspeed pitches. The Yankees did not face Pelfrey when they visited Minnesota a few weeks ago.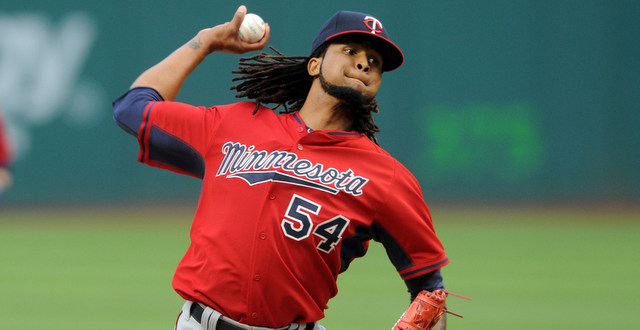 Wednesday (1pm ET): RHP Nathan Eovaldi (vs. MIN) vs. RHP Ervin Santana (vs. NYY)
Santana, 32, returned a few weeks ago after serving an 80-game performance-enhancing drug suspension to start the season. Not the best way to kick off a four-year contract, eh? Santana has a 5.66 ERA (5.59 FIP) in eight starts and 47.2 innings since coming back and he has been incredibly homer prone (1.70 HR/9). His walk rate (8.4%) is in line with his career norms but his strikeout (13.0%) and grounder (37.6%) rates are way down. Left-handed batters (.358 wOBA) have had more success against Santana than righties (.336 wOBA) this year. A low-to-mid-90s four-seam fastball is his primary weapon and he'll also throw a ton of mid-80s sliders each time out. Santana has thrown his slider at least 33% of the time every year since PitchFX was fully put in place in 2008. He has started throwing his mid-80s changeup a bit more often in recent years but it is still a distant third pitch. Santana shows you can carve out a pretty long career as a starter as a two-pitch pitcher, as long as one pitch is mid-90s heat and the other is a wipeout slider. The Yankees did not see Santana the last time these teams played.
Bullpen Status
Molitor is stuck with one of the league's worst bullpens (4.08 ERA/4.16 FIP) despite having a shutdown closer in LHP Glen Perkins (2.49/3.39). RHP Casey Fien (3.89/3.73) has been his primary setup man alongside trade deadline pickup RHP Kevin Jepsen (2.79/4.06). LHP Brian Duensing (4.54/4.06) is the main matchup southpaw.
RHP A.J. Achter (10.13/6.49 in very limited time), RHP Trevor May (4.15/3.26), LHP Ryan O'Rourke (3.38/3.19 in limited time), and Rule 5 Draft pick RHP J.R. Graham (4.50/4.61) fill out the rest of the bullpen. Duensing, Fien, Jepsen, and Perkins all pitched yesterday. Check out the status of Joe Girardi's bullpen at our Bullpen Workload page, then head over to Twinkie Town and Aaron Gleeman's site for updates on the Twins.