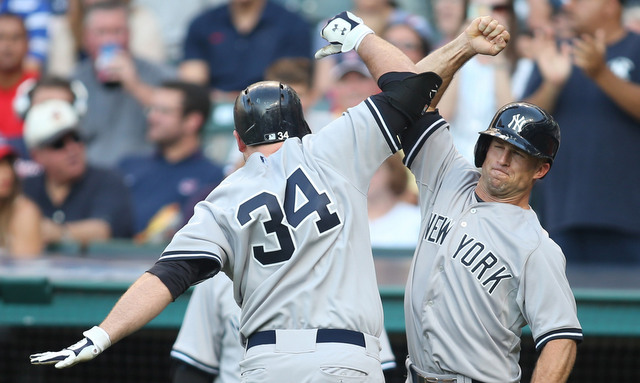 This is a Big Series. The Blue Jays came to Yankees Stadium last week and straight up embarrassed the Yankees. They didn't just sweep them, they held them to one run total in three games and outplayed them in every phase of the game. It was brutal. The scene now shifts to Rogers Centre and the Yankees are looking for payback. Or at least a win. Maybe some runs. Those have been hard to come by of late.
Ivan Nova is on the mound tonight and he held his own against this powerful Blue Jays lineup last weekend, at least until Joe Girardi left him in a little too long, leading to a Justin Smoak grand slam. Hopefully Girardi won't ignore any obvious signs of fatigue tonight, like throwing eleven balls in the span of 14 pitches. (I'm over it, I swear.) Ugly, pretty, who cares. Just win, baby. Here is Toronto's lineup and here is New York's lineup:
CF Jacoby Ellsbury
LF Brett Gardner
DH Alex Rodriguez
1B Mark Teixeira
C Brian McCann
3B Chase Headley
RF Chris Young
SS Didi Gregorius
2B Brendan Ryan
RHP Ivan Nova
It has been raining in Toronto for much of the afternoon, so assume the Rogers Centre roof will be closed. Tonight's game is scheduled to begin at 7:07pm ET and you can watch on YES locally and MLB Network nationally. Enjoy the game.
Injury Update: Dustin Ackley (back) is rehabbing and feeling better, but he's yet to start baseball activities, so his return is not imminent.