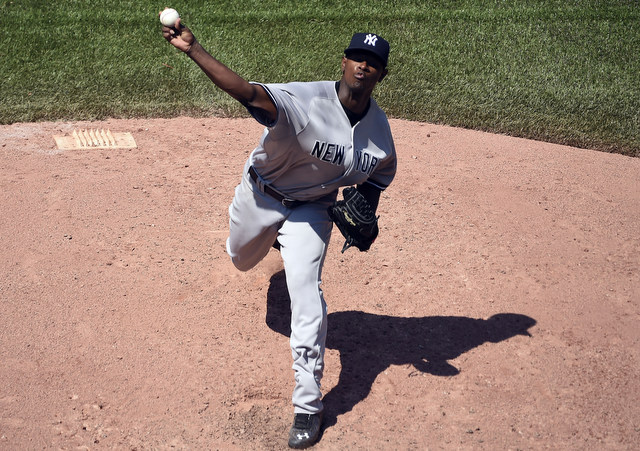 Last night's win was an A+ game. Aside from Masahiro Tanaka's first inning shakiness, everything went according to plan. The series continues today with a pitching matchup featuring two top prospects: Luis Severino and Matt Wisler. Baseball America ranked them consecutively on their preseason top 100 list — Wisler was No. 34, Severino No. 35 — though Severino jumped Wisler during the season.
The pitching matchup is pretty cool. Some more offense would be even cooler. Those 15 runs last night sure were welcome after the Yankees scored 16 runs total in their previous six games. The Braves are not very good and it shows with their pitching staff. It seems like everyone in their bullpen is a random computer generated player from MLB: The Show. More runs tonight, plays. Lots of 'em. I want another laugher.
I won't have time to update this post with the starting lineup, so I'll instead redirect to you to Chad Jennings' site. He'll surely have the lineup at some point. It's cloudy and cool in Atlanta, but there is no rain in the forecast, so that's good. Tonight's game is scheduled to begin at 7:10pm ET and you can watch on FOX Sports 1. No YES, no WPIX, no regular old FOX. FOX Sports 1 only. Enjoy the game.