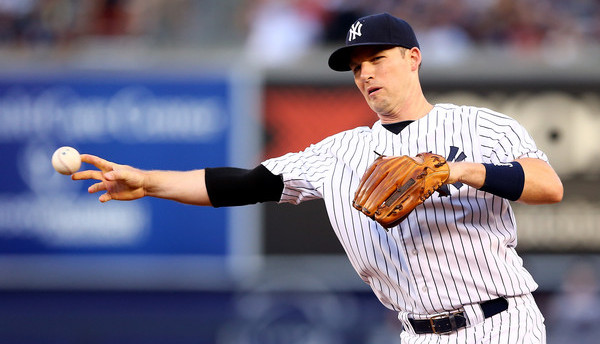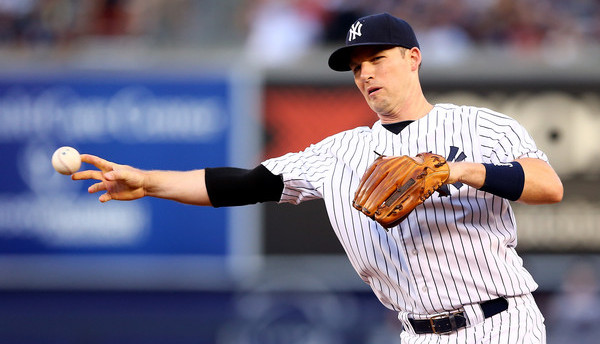 Yesterday afternoon, both Stephen Drew and Joe Girardi acknowledged Drew's season may be over due to his ongoing dizziness and concussion symptoms. He's gone for tests which ruled out "serious stuff" but showed a problem with his vestibular system, the inner ear system that controls balance and eye movements.
"From the MRI, the good news is they were basically checking some serious stuff and that showed negative, but on the concussion side it's kind of leaning toward that," said Drew to Fred Kerber. "They're going to do some more tests and try to figure it out and go from there because of the way I'm feeling … It's more or less the vestibular. They're trying to pinpoint it. There is no time frame. I could wake up tomorrow and feel really good."
Drew, 32, has not played since last Tuesday and has only played nine innings in the field (three at-bats) in the last 15 days. Part of that is Dustin Ackley taking over as the starting second baseman, but Drew has been dealing with this dizziness for about ten days now. He said he believes it happened during the doubleheader with the Blue Jays, when a ground ball deflected off his glove and hit him in the face.
"You go back on the play when the ball deflected off the glove and hit me in the face. I don't think much about it and keep playing. It just progressed, got worse. It's that play. There was nothing else in the season," said Drew. He missed time with a concussion with the Red Sox in 2013 and had vestibular problems as well. "That's the symptoms I've been having. With the vestibular, when I had it in '13 it was really severe."
Girardi said the Yankees are "playing it like we're not going to have him" the rest of the season, which makes sense. Drew said there hasn't been much improvement in recent days and the season ends Sunday, so there's not much time for things to improve. You don't want a player to rush back from a possible concussion either. It's a brain injury, remember. You don't mess around with those.
Assuming Drew's season is over, he finishes the year having hit .201/.271/.381 (76 wRC+) with 17 homers in 428 plate appearances, which is quite bad. His defense in his first year as a full-time second baseman was fine, more than fine really, but I'm not sure any level of defense makes up for making an out nearly 73% of the time. Drew was worth the $5M flier but it didn't work out. So it goes. The Yankees have a good second base situation right now.