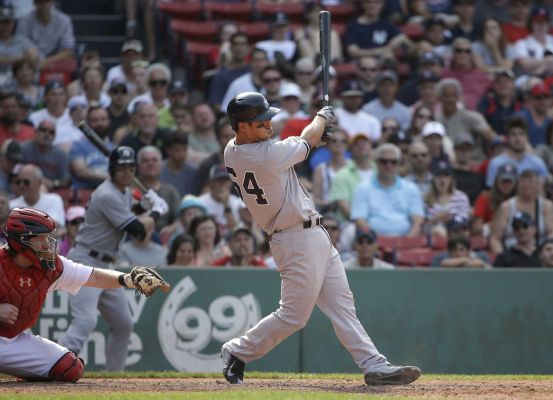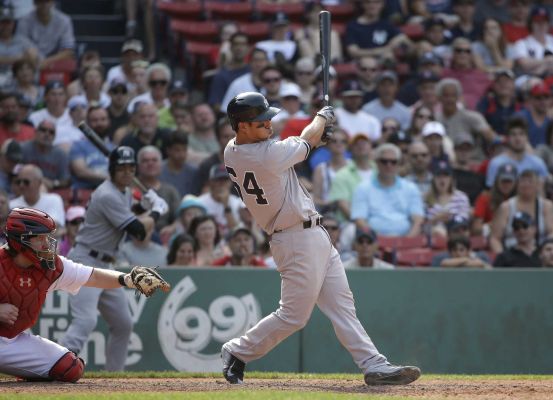 According to Jon Heyman, the Yankees are looking to add a right-handed bat to their lefty heavy roster this offseason. They really struggled against southpaws down the stretch — they hit .248/.320/.345 against lefties as a team in September — and part of that was missing Mark Teixeira. Greg Bird was great, but the Yankees really missed Teixeira.
Adding a right-handed bat makes perfect sense — four regulars are left-handed and two others are switch-hitters with considerable platoon splits — the question is where does this player fit on the roster? The Yankees are locked into players at every position other than second base, where they're said to be "leaning towards" playing Rob Refsnyder and Dustin Ackley.
Assuming Refsnyder and Ackley share second base duty, the Yankees will have the backup catcher (John Ryan Murphy), a backup middle infielder (Brendan Ryan?), the other second baseman (Ackley or Refsnyder), plus a fourth player on the bench. That fourth player figures to be an outfielder, and Chris Young mashed lefties this year, so that won't help the team improve against southpaws.
Ideally the Yankees would replace Ryan with a true platoon right-handed bat — Joe Girardi used Ryan against lefties this summer, but please, no more of that — except I'm not sure who fits the role. The player needs to be able to play shortstop, otherwise the Yankees won't have a backup for Didi Gregorius. Someone who can play shortstop and hit half-decently will be hard to come by.
Unless there's a surprise trade this offseason, which is always possible, the Yankees could add another righty hitting fourth outfielder and hope for more help from others like Murphy and Refsnyder, who figure to see even more time against southpaws this year. The Yankees do need another righty bat, I agree with that completely, but looking at the current roster, fitting that player on the team will take some creativity.