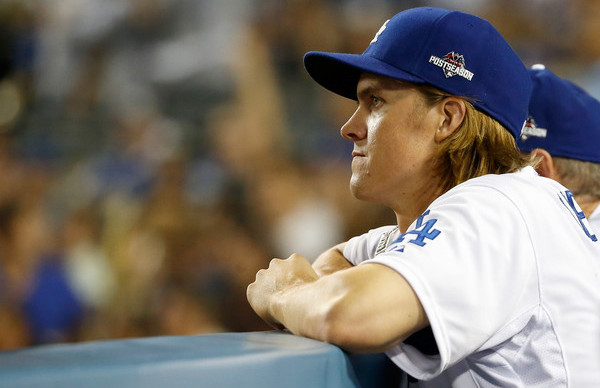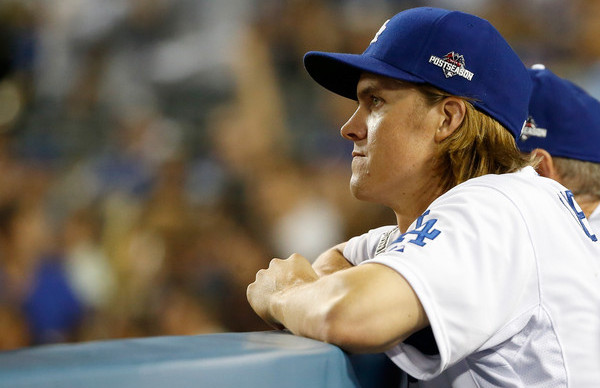 According to Jon Heyman, Dodgers right-hander Zack Greinke will exercise the opt-out clause in his contract after the season. He has three years and $71M left on his deal. Given his monster Cy Young caliber season, it would have been a surprise if Greinke didn't exercise the opt-out clause. He should clear that $71M easily this winter.
Greinke, who turns 32 later this week, had a 1.66 ERA (2.76 FIP) in 32 starts and 222.1 innings this seasons. Since 2008 he owns a 2.99 ERA (3.02 FIP) while averaging 205 innings per season. Greinke's a true ace and it seems like the consensus is he will age well because he doesn't rely on velocity. He succeeds with pristine command of five pitches.
Heyman says the Yankees are among the teams expected to pursue rotation help, which, duh. Yeah, they do have seven starters either under contract (CC Sabathia, Masahiro Tanaka) or team control (Luis Severino, Nathan Eovaldi, Michael Pineda, Ivan Nova, Adam Warren), but there are a lot of question marks in there, mostly health related. Besides, there's no such thing as took much pitching.
I don't expect the Yankees to pursue Greinke at all. Aside from the fact they seem unlikely to drop huge money on another starter, they also steered clear of Greinke the last time he was a free agent due to concerns about his ability to handle the media spotlight in New York. He had no trouble in Los Angeles, but whatever. It seems a little silly but the Yankees have focused on that stuff quite a bit in recent years.
Joel Sherman spoke to a Dodgers official who agreed Greinke is in line for a five-year, $150M contract this winter.  That may sound surprising, but Cliff Lee and Sabathia signed five-year contracts worth $120M or so at age 32 a few years ago — Sabathia's deal was his extension after 2011 — so adjust for inflation and you get five years and $150M for Greinke. Then again, the Lee and Sabathia contracts are cautionary tales.
The free agent pitching market is pretty stacked this year. In addition to Greinke you have other aces like David Price and Johnny Cueto, solid secondary targets like Jeff Samardzija and Hisashi Iwakuma, and back-end types like Ian Kennedy and Mike Leake, among others. The Yankees will have plenty of free agent rotation options this winter if they decide to go that route.
All things considered, the rotation stayed fairly healthy this season. Tanaka, Pineda, and Sabathia — the three biggest injury risks — combined for 80 starts. That's more than I think many folks expected, including myself. Eovaldi ended the season hurt though, and Warren still hasn't gone through a full season as a starter, so some depth would be appreciated.