Got ten questions in the mailbag this week. Remember to email us your questions at RABmailbag (at) gmail (dot) com. That's the best way to send us anything, really.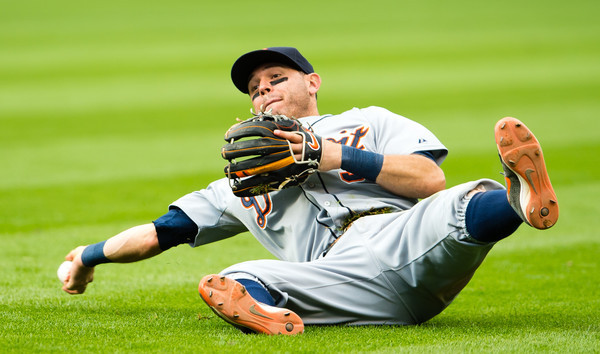 Travis asks: Would Ian Kinsler make sense as a viable trade target or has Rob Refsnyder done enough with his September call up to be given a true shot at the 2B job in 2016?
Kinsler would make some sense, sure. He's still a very good player — .296/.342/.428 (111 wRC+) with eleven homers, ten steals, and his usually strong defense in 2015 — despite being in the second base danger zone at age 33. His contract is reasonable too, with only two years and $25M remaining (plus a $10M option for 2018). That's not going to break the bank.
I'm not sure if the Tigers will trade Kinsler — my guess is they're going to try to contend next year, while Miguel Cabrera and Justin Verlander are still effective — but he would make sense as a target. The Yankees might prefer to stick with Refsnyder rather than give up prospects for Kinsler at this point though. They went all in on youth this year and it worked! Many of their young players contributed and helped them get to the postseason. I think they'll continue to go with young players next year, which means Refsnyder over a Kinsler trade.
Justin asks: I actually thought of this before the CC Sabathia stuff happened, more in regards to Slade Heathcott, or past players like Darryl Strawberry and Doc Gooden, but have the Yankees ever handled the clinching celebrations differently due to players with substance abuse issues?
Yes. Back in 1999 they celebrated with non-alcoholic champagne because of Strawberry. I'm not sure if they've done it at any other time, but they definitely did it for Strawberry that year. The Sabathia stuff came out a few days after the Yankees celebrated clinching a postseason spot, but you're right about Slade, he's had alcoholism problems in the past too. It doesn't seem as though they used non-alcoholic champagne last week, but I doubt they overlooked Heathcott entirely. I'm not sure what happened.
Patrick asks: Do you think, with all the caution teams have with pitchers, that teams push for a Japanese type of schedule? (Meaning Monday would be a day off for all teams) That way 6 starters can be assigned a day and they'd only have to adjust for weather.
I think it's possible but I also don't think it'll happen anytime soon. The MLBPA has been pushing to shorten the schedule to 154 games, and thus far the owners have resisted, because fewer home games means less money. (Also, it's not that simple. Television contracts include a minimum number of broadcast dates, stuff like that, and it would all have to be adjusted.) Scaling the schedule back to 154 games would be enough to allow for a true NPB schedule with an off-day every Monday, but again, I just can't see it happening anytime soon. There are too many logistical and financial hurdles to clear.
Adam asks: Tell me everything you love about Tetsuto Yamada and why he should be the Yankee 2B in the next few years.
I didn't even know Yamada existed until this question was asked! The internet tells me Yamada is a 23-year-old right-handed hitting second baseman for the Yakult Swallows in Japan, and it also tells me the guy mashes a lot of taters. Here are his numbers, via Baseball Reference:
Year
Age
Tm
G
PA
AB
R
H
2B
3B
HR
RBI
SB
CS
BB
SO
BA
OBP
SLG
OPS
2012
19
Yakult
26
49
44
5
11
2
0
1
1
0
0
5
11
.250
.327
.364
.690
2013
20
Yakult
94
396
350
50
99
13
2
3
26
9
2
39
37
.283
.354
.357
.711
2014
21
Yakult
143
685
596
106
193
39
1
29
89
15
5
74
95
.324
.403
.539
.941
2015
22
Yakult
143
646
557
119
183
39
2
38
100
34
4
81
111
.329
.416
.610
1.027
All Levels (4 Seasons)
406
1776
1547
280
486
93
5
71
216
58
11
199
254
.314
.395
.518
.913
Boy, Yamada had himself some season in 2015. Wayne Graczyk says Yamada essentially Wally Pipp'd another player (Hiroyasi Tanaka) back in 2013. Because he's only played two and a half years, Yamada is still seven years from international free agency. He'd have to be posted to come over to MLB before that, and who knows if the Swallows are open to that. Heck, who knows if Yamada even wants to come over to MLB.
The stats look great, but I have no if Yamada would be able to make the jump over to the big leagues. Japanese infielders have had a very high bust rate in MLB — almost all of the success stories are outfielders or pitchers, and the theory is the MLB game is simply too quick for infielders and they can't make the adjustment — but that doesn't mean ignore them forever. Yamada has some nice numbers and that alone makes him worth a longer look.
Paul asks: The Yankees will essentially put the same team on the field next year, what level of performance do you expect?
It's no secret the Yankees rely on their veteran players to play big roles. Carlos Beltran, Alex Rodriguez, Mark Teixeira … they're not just in the lineup, they're in the middle of the lineup. Sabathia took a regular rotation turn as well. Because they rely so much on their old players, and old players tend to fall off a cliff, I would expect the Yankees to perform worse next season if they kept essentially the same roster. I think the potential drop-off from the veteran dudes is greater than the young players could make up with improved performance. If the Yankees had a young core with veterans as supplemental pieces, I'd expect them to improve. But they're the opposite, they have a veteran core with young guys as the supporting case.
Joe asks: With Billy Eppler now with the Angels, what's the potential of a Yankees-Angels trade? Who do you see Eppler going after?
I feel like a Yankees-Angels trade is inevitable now. New GMs always seem to make a trade or two with their former team. Andrew Friedman picked up Joel Peralta from the Rays last year. How many ex-Red Sox players did Theo Epstein pick up after going to the Cubs? Lots. It's just one of those things. I could see Eppler trying to poach one or two of the Triple-A relievers to beef up the bullpen, and maybe one of the lefty hitting outfielders too. The Angels don't have much to offer in return — aside from Mike Trout and Kole Calhoun, there is no one on their roster I'd take over their Yankees counterpart — and their farm system is one of the worst in the game. If the Yankees and Angels do make a trade, I think it'll be a minor trade designed to improve the bottom half of the 40-man roster.
Dan asks: Do you look at this season as a success for Michael Pineda? The results varied, but him throwing 160 IP is huge considering where he was the past few years.
Yes and no. Yes it's good he finally stayed healthy long enough to throw a substantial amount of innings — he still landed on the DL with an arm problem, thankfully a minor one — but he also wasn't very good, pitching to a 4.37 ERA (91 ERA+) and 3.34 FIP. Yeah, his strikeout (23.4%) and walk (3.1%!) rates were excellent, but he was too hit (.332 BABIP) and homer (1.18 HR/9) prone, especially late in the season. Considering the major shoulder surgery and his long layoff, I think you have to say this season was a success overall. Hopefully Pineda builds on it next year.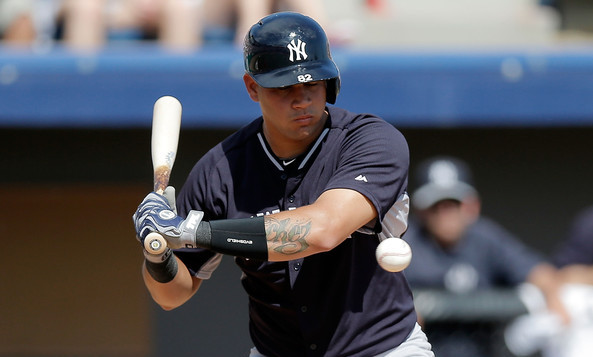 Aaron asks: What players in the farm system not named Aaron Judge should be ready for an extended look in the majors in 2016?
This was a lot tougher to answer than I thought it would be. Luis Severino and Greg Bird (and Refsnyder, kinda) are in the big leagues now, so they're out. Judge figures to be up at some point next year, likely in the second half. After him it's … Gary Sanchez and Brady Lail? Eric Jagielo is a possibility but I think a full year of at-bats in the minors would serve him well after he battled injuries the last two summers. Rookie Davis could be a second half call-up candidate. And then there's James Kaprielian, who could zoom up the ladder and help in August or September. If anything, I think we'll see guys who were up this year briefly — Heathcott, Mason Williams, the relievers, etc. — get longer looks next year. I'm not sure how many new faces we'll see in 2016.
Shane asks: What do you think of the one game playoff for the wild card? I would much rather see a 3 game series. Instead of only 1 game. I know that might be too many days off for the division winners waiting for the result but why not do a double header to start the wildcard then play the 3rd game if necessary at the second wild card team? What are your thoughts?
I don't like the one-game playoff — never did, it's not just because the Yankees lost — because baseball is a marathon and it's being reduced to a sprint. It's one thing to play an entire series and have to go to Game Seven. Being thrust into that situation kinda sucks. MLB says making a three-game series would be tough given the schedule, but, not for nothing, the LDS round didn't begin until four days after the end of the regular season this year anyway. In a perfect world they would balance the schedule and send the teams with the four best records in the league to the playoffs. That's my ideal postseason.
Vincent asks: Which player would be more useful to have under contract next season as the backup shortstop/infielder? Stephen Drew or Brendan Ryan?
Drew because he's the better player. Backup infielders are usually very bad though — Jose Vizcaino played 18 years in the league despite a 76 wRC+, for example — so Ryan is par for the course. He'll pick up his $1M player option, the Yankees will use him as their backup infielder, and that will be that. I'd rather have Drew, but my guess is he'll look for a larger role elsewhere. The Yankees can roll with Refsnyder and Dustin Ackley at second next year, and I'd rather do that than go with Drew again.