Got eleven questions in the mailbag for you this week. You can email us any questions or links or comments or whatever at RABmailbag (at) gmail (dot) com.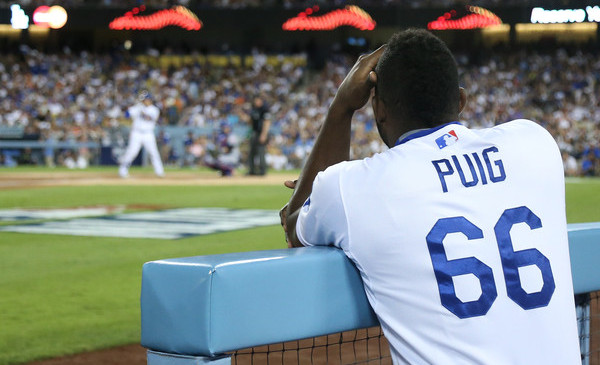 Griffin asks: Do you think it could be realistic for the Yankees to acquire Yasiel Puig this offseason?
I don't think so. I do believe Puig will be traded this offseason, or at least we're going to hear a lot of rumors about him possibly being traded, but the Yankees care too much about clubhouse chemistry and makeup to go after Puig. (I don't mean "too much" in a bad way. I'm just saying it's a priority for the.) He is insanely talented and a really great player when healthy, but he's a headache and has reportedly had some run-ins with teammates, like this one. Puig is an electrifying player and the Yankees would be a better team on the field with him. They'd likely be a worse team in the clubhouse though, and the Yankees value that cohesiveness very highly. I can't see it happening for that reason.
Matty asks: What do you see more likely to happen: the Wild Card game becoming a 3 game series or the Division series becoming a best of 7?
The LDS becoming a best-of-seven. A best-of-three wildcard round would be a real headache. After the end of the regular season, MLB needs to leave a day free for potential tiebreaker games, then squeeze in a best-of-three series without forcing the division winners to sit around waiting too long. So the regular season ends Sunday, tiebreaker day is Monday, the best-of-three wildcard round runs Tuesday through Thursday, then the LDS begins Friday?
Maybe that works — Game One of the NLDS was Friday this year, after all — but there's all that travel and stuff to sort out. It's a logistical nightmare. I suppose they could play Game Two and a potential Game Three of the wildcard round as part of a doubleheader, but again, that's not really fair. It would be fun as a fan, don't get me wrong, but you'd be pushing the players a little too hard late in the season. I don't like the winner-take-all wildcard game format and would prefer a best-of-three. I just don't see how they can pull it off in a way that is fair to everyone.
Chris asks: I love the idea of pursuing Heyward this offseason. Clearly, the increase to the overall payroll is a huge barrier here. Perhaps the Yanks could move Gardner and McCann to create payroll space. Gardy is pretty easily moved and I wonder if McCann is not at all overpriced with 3/$51M left on the contract. Murphy starting at C serves the youth movement as well. Perhaps the question is only academic given that McCann has a full no-trade clause.
Yeah, moving Brian McCann would be tough because of his salary — $17M per year for a catcher is a ton — and no-trade clause. It's a good idea in theory. A John Ryan Murphy/Gary Sanchez tandem at catcher could be surprisingly productive, plus it would add some right-handed balance to the lefty heavy lineup, but getting rid of McCann seems very hard to do. Which teams would even be interested? Tigers, Angels, Mariners, Rangers, maybe the Nationals? Not too many contending teams — there's no reason to think McCann would waive his no-trade clause to go to a rebuilding club — are in position to take on a high-priced catcher, even if the Yankees eat some money to facilitate a deal.
James asks: Can you see Teixeira spending the offseason working on learning how to play third base?
No, definitely not. Mark Teixeira did come up through the minors as a third baseman — he originally moved to first base with the Rangers to make room for Hank Blalock (!) — but that was a very long time ago. He hasn't played third base since 2003 and even now he's at the age when most third baseman move across the diamond to first base, not vice versa. (He turns 36 in April.) There was some chatter about moving Teixeira to third base back in 2009 when Alex Rodriguez started the season on the DL, but the Yankees quickly shot that down. If I'm remembering correctly, Teixeira said something like "there's a reason I don't play third base anymore." So yeah. Can't see it happened.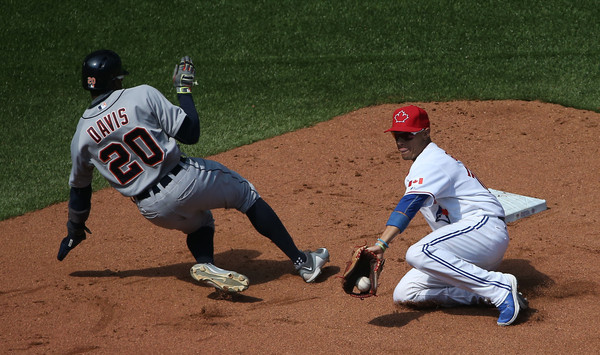 Sal asks: How about Rajai Davis joining the Yanks this year? He's hit lefties very well over the course of his career. I know he's never been raved about defensively, but he could be used to spell Gardner/Ellsbury against southpaws: he does have a .798 career OPS against them. At 35, he won't be fetching a big multi-year deal, and definitely won't get the QO.
Remember how Davis used to torment the Yankees when he was with the Blue Jays? He was such a pain in the ass. Davis is an excellent righty platoon outfielder, hitting .302/.341/.510 (135 wRC+) against lefties with the Tigers the last two years. He crushed southpaws with Toronto too. Davis isn't a 40+ steal guy anymore and his defense is just okay, less than what you'd expect from a speed guy, but he's still a quality platoon option.
I still think Davis could pull in a two-year contract this offseason even at age 35 (he just turned 35 last week). Maybe something like two years and $12M? (He just completed a two-year, $10M contract.) I like Davis and think he'd be a really great Chris Young replacement. The only question is whether the Yankees want to commit that much money to an extra outfielder. (And whether Davis feels he can get a better opportunity for playing time elsewhere.)
Mark asks: I was wondering if you could break down 2015 Didi stats vs 2014 Jeter stats and explain why Didi gets praised and Jeter gets bashed.
Sure thing. Here are Derek Jeter's 2014 season and Didi Gregorius' 2015 season side-by-side:
| | PA | AVG/OBP/SLG | HR | wRC+ | SB-CS | DRS | UZR | fWAR | bWAR |
| --- | --- | --- | --- | --- | --- | --- | --- | --- | --- |
| 2014 Jeter | 634 | .256/.304/.313 | 4 | 74 | 10-2 | -12 | -8.3 | -0.1 | +0.2 |
| 2015 Didi | 578 | .265/.318/.370 | 9 | 89 | 5-2 | +5 | +7.4 | +3.1 | +3.3 |
Gregorius will never in a million years have Jeter's career, but the 2015 version of Didi was much better than the 2014 version of Jeter. He out-hit him in every way — more power, more average, more on-base ability — and was a far superior defender. You don't even need to look at the defensive stats. Your eyes should have told you Gregorius was a way better gloveman than Jeter this summer.
Jeter was an all-time great Yankee. Yet, at the end of his career, he was a drain on the Yankees. Going from Jeter in 2014 to Didi in 2015 was a substantial upgrade even though Gregorius had plenty of rough patches himself.
Greg asks: Now that 20, 42, 46, and 51 have been retired by the Yankees, what happens to number 21?
I have no idea what the Yankees are planning to do with No. 21. They dedicated a plaque in Monument Park in Paul O'Neill's honor, so now what? Are they going to not retire the number but keep it out of circulation? The plaque in Monument Park is pretty cool and that seems like enough to me. I say give No. 21 to someone like Greg Bird or Luis Severino, a young homegrown guy who impressed and already won over fans this year. O'Neill hasn't played in 14 years now. Let's get the number back on the field.
T.J. asks: With Alex Gordon likely opting for free agency, what about a bundle deal of Brett Gardner and Carlos Beltran to the Royals? Beltran might waive his no-trade to go back to a proven winner and his original team. This would open up all sorts of possibilities in free agency.
That's pretty interesting, I hadn't though about that. Beltran has a full no-trade clause and has wanted to play for the Yankees forever, so I don't think he'd waive his no-trade clause at this point, even to go to a contender like the Royals. (Boy, that is a weird sentence, huh?) Gardner would make a lot of sense as Gordon's replacement because he fits their speed and defense mold — he probably strikes out a little too much for Kansas City's liking though — and is relatively affordable. Gardner with three years and $39.5M guaranteed left on his contract is a really great deal. The Royals aren't going to be in any of the big free agent outfielders (Jason Heyward, Justin Upton, etc.) and Gordon is heading for $100M or so himself, so Gardner might make a lot of sense for them. Interesting.
Mike asks: What is more likely (even if it's 0.002 to 0.001% chance) – the Yankees and Mariners make a Ellsbury/Cano deal, or the Yankees sign Daniel Murphy?
The Yankees sign Murphy, by a mile. There is no reason think the Mariners would be open to a Robinson Cano-for-Jacoby Ellsbury swap, even with other stuff thrown in. Cano is the substantially better player, so much so that shedding the extra three years and $70M isn't worth it. They're both terrible, awful, no good contracts. But at least Cano is still a great player. (He finished the season at .287/.334/.446, 116 wRC+ after the dreadful start, so yeah.) I Don't think the Yankees will sign Murphy either, but gosh, I can see that happened long before I could see a Cano-for-Ellsbury swap.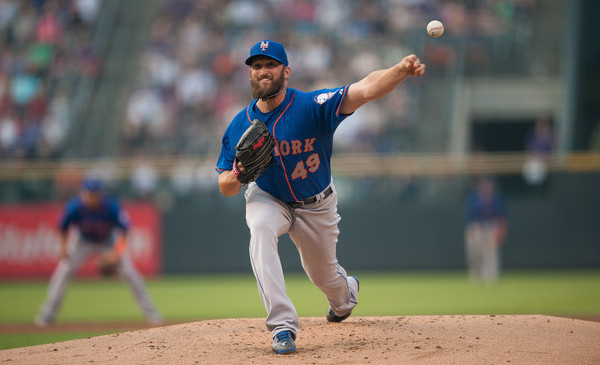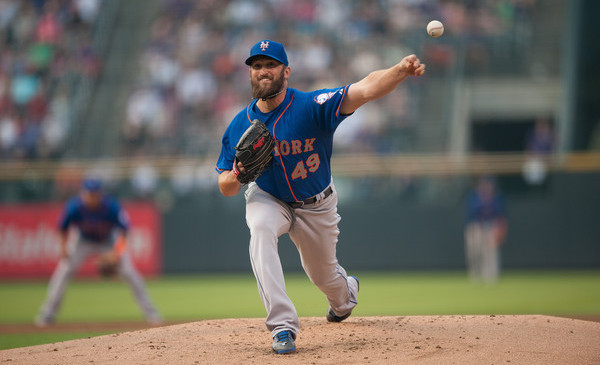 Matt asks: Given the Yankees presumed reluctance to add another "big name/contract" starter this offseason, with the exception of maybe Jeff Samardzija, what do you think it might take to acquire Jonathan Niese? His name has been brought up in previous mailbags, going back sometime now, and I'm sure there will be more than a couple clubs inquiring about his availability during the off-season.
Niese turned 29 earlier this week and he didn't have a good regular season, pitching to a 4.13 ERA (4.41 FIP) in 176.2 innings. He sat in the 3.50 ERA/3.70 FIP range the last few years while dealing with on and off elbow and shoulder problems. Niese's contract is affordable — he's owed $9M next season with club options for 2017 ($10M) and 2018 ($10.5M) — and I don't think the Mets will be desperate to move that money, especially with Bartolo Colon coming off the books this winter.
Going forward, I think you have to treat Niese as more of a 4.00 ERA guy than a 3.50 ERA guy — maybe even a little higher than that in the AL — because his strikeouts are way down (14.7% in 2015) and he doesn't crack 90 mph often these days. This might just be who he is at this point of his career. Who in recent years fits as a comparable trade we can reference? Mat Latos? Ian Kennedy? Those seem like the best fits, which means we're probably talking about two good but not great prospects.
The Yankees have a lot warm bodies for the rotation and while adding depth isn't a bad thing, I think they should look for an impact starter this winter. Not another depth guy like Niese. He doesn't move the needle a whole lot. Also, I think the Mets will keep Niese as rotation insurance. Their young starters sure are throwing a lot of stressful innings this postseason. They have to be mindful of any carryover effect next year.
James asks: Tino Martinez is listed as a special assistant to the General Manager. What are the responsibilities of that position? The list I saw on Wikipedia also shows Reggie Jackson & Stump Merrill as holding the same position.
Tino and Reggie do a lot of work on the minor league side, from what I understand. They're roamers, basically. They travel to the various affiliates and work with the team's prospects during the season. I believe Tino also helped do some trade deadline prep work, going out and scouting players and whatnot. I have no idea what Merrill does but I think he's based in Tampa. George Steinbrenner handed out a lot of these "special assistant" jobs — George was generous if nothing else, he made sure guys had jobs for life — and a lot of them were do-nothing gigs. That's not the case with Tino and Reggie though. They're constantly going around and working with minor leaguers.