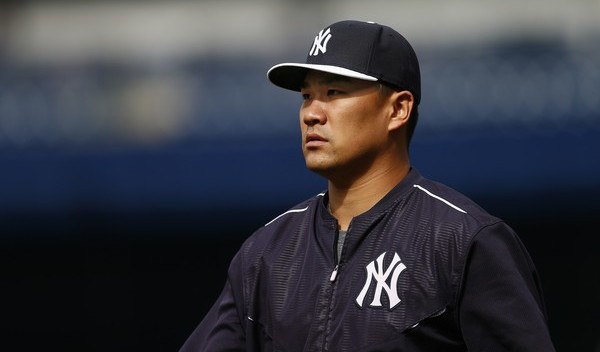 Masahiro Tanaka underwent surgery today to remove a bone spur from his right elbow, the Yankees announced. The team says the "bone spur was pre-existing, dating back to his pitching career in Japan," and Tanaka is expected to be ready for Spring Training. He will spend the next six weeks rehabbing before beginning a throwing program.
CC Sabathia underwent the same procedure following the 2012 season. He pitched with the bone spur all season, had it removed in the offseason, then returned in Spring Training. The Yankees took it very easy on Sabathia in camp the following year and really limited his workload. If I'm remembering correctly, Sabathia pitched in simulated games more than Grapefruit League games so the Yankees could control conditions.
Tanaka, 26, had a 3.51 ERA (3.98 FIP) in 24 starts and 154 innings this season. He missed several months last year with a partially torn ligament in his elbow, though it did not give him any trouble in 2015. As far as we know, his UCL remains intact. There was no mention of it in the bone spur press release. Tanaka missed a month with a forearm muscle issue this year and one start in September with a hamstring problem. The bone spur is an unwelcome surprise.
Joe Girardi said no players had surgeries scheduled during his end-of-season press conference, so this must be something new. Pitchers pitch with bone spurs all the time because they can be completely asymptomatic, but perhaps it started to bother Tanaka this year, or an end-of-season physical showed it was getting worse. Who knows. Either way, Tanaka had the procedure in New York today and is expected back for Spring Training.