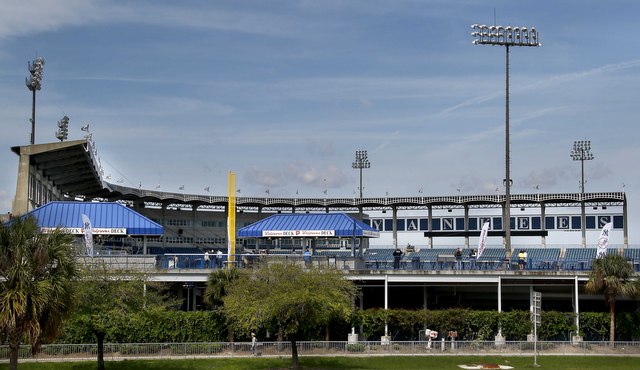 Soon after the Yankees were eliminated from the postseason last week, assistant GM Billy Eppler headed back home to Southern California to take over as Angels GM, leaving a void in the front office. Eppler has been Cashman's right hand man for a few years now. For a while it appeared he was being groomed to one take over as GM.
After Eppler took the job from the Angels, Cashman said he prefers to replace him from within, though an outside hire is always possible. "I will look outside, too. But you always want to promote from within if you can. I believe in our system and depth of our personnel," he said to Joel Sherman.
According to George King and Nick Cafardo, among the internal candidates to replace Eppler are player personnel head Kevin Reese (the former outfielder!) and trusted scouts Tim Naehring and Jay Darnell. Naehring reportedly had a big hand in acquiring Didi Gregorius while Darnell was the scout who recommended Yangervis Solarte.
Cafardo says Naehring has turned down promotions in the past because he is based in Cincinnati and wants to remain close to his family. There was some talk Naehring and Darnell would join Eppler in Anaheim, but Cashman shot that down. "That's not true. They're under contract," the GM said.
The Yankees still have two assistant GMs even with Eppler gone: Jean Afterman and Michael Fishman. Afterman is the contract and legal guru from what I understand. Fishman heads the team's statistical analysis department. Jon Heyman says special advisor Jim Hendry now has a "big voice in the organization," though apparently he isn't a candidate to take over as assistant GM.
I don't know anything about Reese, Naehring, and Darnell as far as their front office skills, but they're reportedly candidates to replace Eppler, so they must be highly regarded within the organization. I have to think replacing Eppler is something the Yankees want to do soon, before the offseason really gets underway.