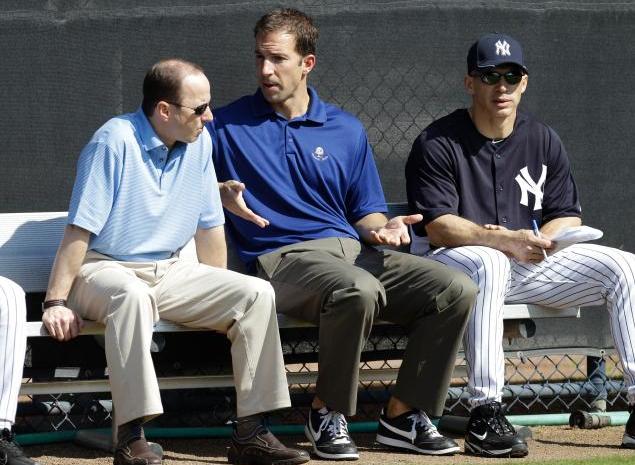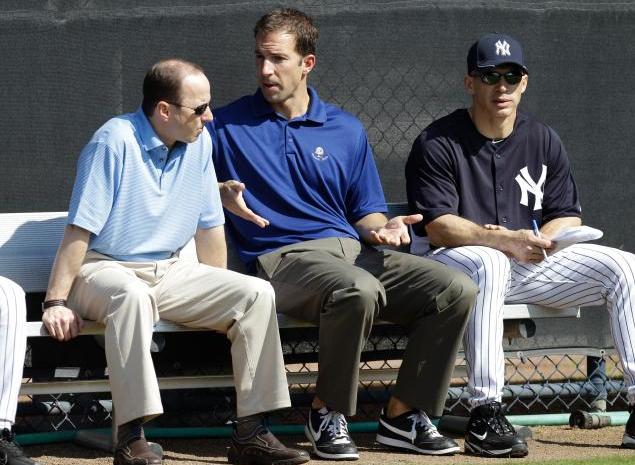 According to Bill Shaikin, the Angels are expected to name Yankees assistant GM Billy Eppler their new GM on Monday. The team has since announced the hire. Eppler was said to be the front-runner for several weeks now. He interviewed for the job back in 2011 and was reportedly the runner-up to Jerry Dipoto. Joel Sherman says Eppler will remain with the Yankees through the postseason.
"I cannot adequately express how excited I am for the opportunity Arte Moreno and the Angels have given me," said Eppler in a statement. "The Angels are committed to Championship Standards. They are committed to being a perennial contender, and many of the pieces are already in place for that to occur. I look forward to a collaborative effort as we look to enhance and advance every phase of the baseball operations department. This is an organization with a tremendous amount of talent on and off the field, and I am excited to begin the next chapter of Angels Baseball."
Eppler, 40, has been with the Yankees since 2005. He started as a scout and gradually worked his way up the ladder to assistant GM. While serving as head of the pro scouting department, Eppler and his staff were able to unearth cheap gems like Bartolo Colon, Luis Ayala, and Eric Chavez, among others.
Prior to joining the Yankees, Eppler pitched at UConn before an arm injury ended his playing career. He previously worked as a scout with the Rockies before hooking on with New York. Eppler is from Southern California, so joining the Angels is something of a homecoming for him.
Dipoto resigned as Angels GM back in July after a long power struggle with manager Mike Scioscia. Owner Arte Moreno sided with Scioscia, so Dipoto stepped down, which is kinda crazy. There are only 30 GM jobs, after all. They're hard to get. The Mariners named Dipoto their new GM a few days ago. Eppler was in the running for that job too.
It's unclear how or if the Yankees will replace Eppler in the front office. The Yankees still have assistant GMs Jean Afterman and Michael Fishman working under Brian Cashman, as well as a slew of advisors, most notably Gene Michael and Jim Hendry. There are countless others working behind the scenes as well.
It was only a matter of time until Eppler was poached by another club — he's interviewed for several GM jobs over the years, including the Padres last year — and at one point I thought he was Cashman's heir apparent. That didn't happen. Eppler was said to be Cashman's right hand man, so it's a big loss for the front office.