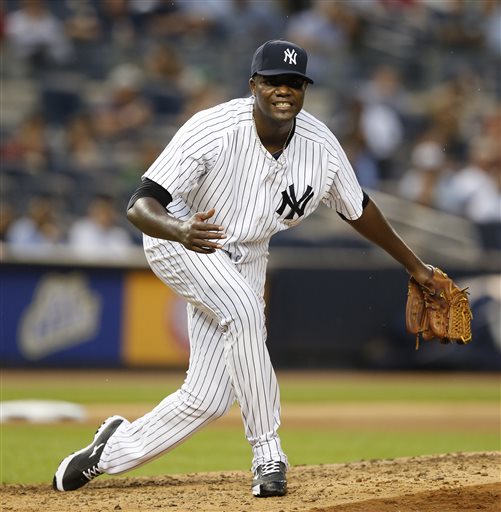 Michael Pineda and Nathan Eovaldi have a lot of important things in common. They both pitch for the Yankees, and do so with their right arms. And when they do so, they both tend to throw hard and have what most people would agree is "good stuff." Both pitchers are capable of brilliant performances and blowing away hitters. Both pitchers are also prone to giving up too many hits, leaving something to be desired from their outings. Just as importantly, though, both Pineda and Eovaldi are on the same timetable for free agency.
As Mike detailed last month, Pineda and Eovaldi are due some big raises in arbitration (emphasis mine):
Pineda and Eovaldi are both entering their second arbitration year. Pineda earned $2.1M this season and has the biggest projected raise at $2.5M. Eovaldi is right behind him with a $2.4M projected raise. That is fairly standard for good but not great starters going through arbitration for the second time. Given the fact both Pineda and Eovaldi spent time on the DL with arm injuries in 2015, I'm guessing the Yankees will not explore a long-term extension with either this winter.
After this year, each pitcher will have just one more shot at hitting the big, bad free agent market. Their performances last year were certainly confidence-inspiring at points, but on aggregate, hardly enough to sway the team to try and extend them now. Granted, that's not generally the Yankees' MO, but they did break the proverbial mode for both Brett Gardner and Robinson Cano in years past. Given how expensive the pitching market has gotten recently, it wouldn't be shocking to see the Yankees try to extend Pineda or Eovaldi, but not before this turning point of a season.
Both pitchers have something big to prove this year. For Pineda, it's health and consistency. Pineda spent time on the DL during his up-and-down season and needs to put it together this year and finally have that big season we've been waiting for since he was traded to the Yankees. Just about every pitcher the Yankees have as a rotation candidate–including Pineda himself–has some sort of question mark attached to him heading into 2016. Stability from Pineda, both in terms of health and performance, is of paramount importance to the Yankee present of 2016 and the future beyond it.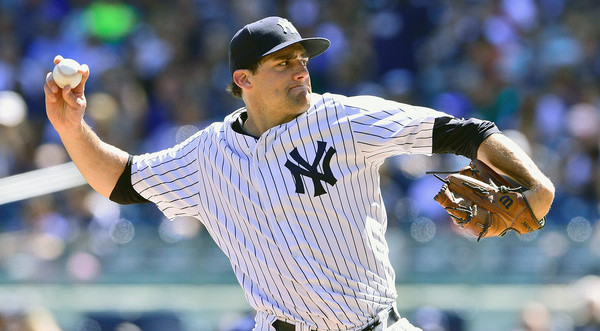 Eovaldi is in a similar boat with regards to consistency of performance, though perhaps his boat is more about repetition. After his disaster start against his former team in Miami, Eovaldi was solid, pitching to a 1.287 WHIP (fewer hits than IP! Huzzah!) and a 3.44 ERA. There were more positive signs than negative signs for Eovaldi in 2015, but like Pineda, the quality of those negatives may outweigh the quantity of the positives. Eovaldi still isn't the most efficient pitcher in the league and the results don't always match the stuff. He'll need to harness his secondary pitches this year to even make the Yankees think about extending him beyond his free agent years.
The Yankees have generally done well by avoiding long-term extensions with their own pitchers, but few–if any–have been established like Pineda and Eovaldi are now, even with their question marks. Repeat performances by both pitchers in 2016 will probably mean the Yankees pass on extending them. However, if both pitchers can iron out some of their wrinkles, the Yankees will have to think about giving them the Cano/Gardner treatment and thinking beyond 2017.