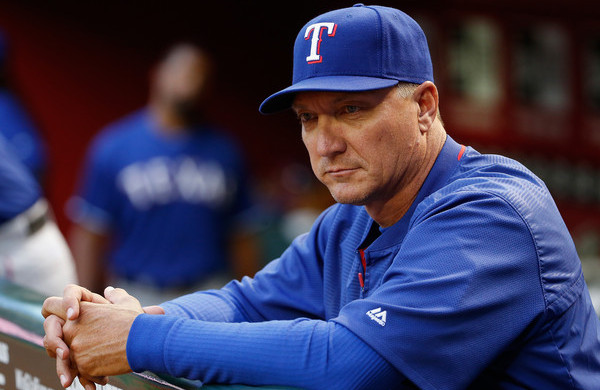 Tuesday night, MLB and the BBWAA announced Rangers skipper Jeff Banister has won the 2015 AL Manager of the Year award. Astros manager A.J. Hinch finished second and Twins manager Paul Molitor finished third. All three guys were in their first seasons on the job. Cubs manager Joe Maddon was named NL Manager of the Year.
Joe Girardi finished fifth in the voting, receiving two first place votes and two third place votes. He was behind Banister, Hinch, Molitor, and Blue Jays manager John Gibbons. Girardi, who won the 2006 NL Manager of the Year award with the Marlins, has received at least one Manager of the Year vote every year since 2009.
The full voting results are available at the BBWAA's site. The Manager of the Year has morphed into the "manager whose team most exceeds expectations" award, and, well, the Yankees are always expected to win. Joe Torre in 1996 and 1998 is the last New York manager to win the award.
The Rookie of the Year was announced Monday. The Cy Young will be announced Wednesday and the MVP follows Thursday. The Yankees do not have any finalists this year but I'm sure some players received down-ballot votes. They always do.