Got 14 questions for you in this week's mailbag. Our email address is RABmailbag (at) gmail (dot) com. Use that to send us any and all questions, comments, links, etc.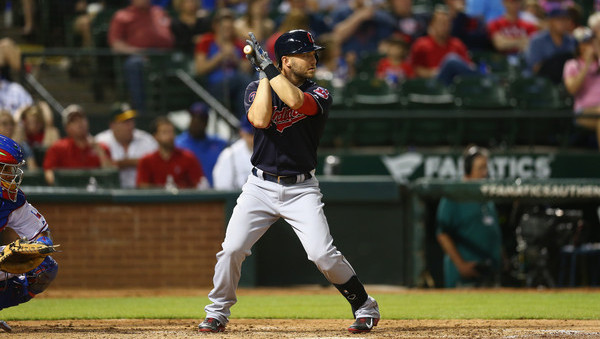 Alex asks: How about Ryan Raburn for our lefty mashing 4th outfield spot?
I was surprised the Indians let Raburn go. It was only a $3M option — to be fair, $3M to the Indians is not the same as $3M to the Yankees — but he seems tradeable at that salary. Raburn has hit lefties very hard since landing in Cleveland. He hit .325/.415/.589 (173 wRC+) against them this year and .278/.364/.514 (142 wRC+) in three years with the Tribe. Raburn is not young (34) and he's strictly a corner outfielder now — he hasn't played third base since 2011 and has only 17 innings at second since 2012 — so there's not a ton of versatility there. He could work as a fourth outfielder though, sure.
Marc asks: After reading the Sanchez post, do you think his huge summer and fall make him a preseason Top 100 prospect? If so, how many other Yankees join him on that list?
I do. I thought Gary Sanchez should have been a top 100 prospect last year, but alas. He's not top 10 or top 25 or anything crazy like that, but he belongs in the back half of a top 100 list for sure. Luis Severino and Greg Bird graduated to the big leagues this summer, so they won't be on any prospect lists next season. In addition to Sanchez, Aaron Judge and Jorge Mateo are safe bets to appear on top 100 lists next spring. James Kaprielian might sneak on a few since he seems to have some very big fans.
Michael asks: What would you think of Anibal Sanchez as a potential trade target? Tigers have a bloated payroll. He's a potential bounce back candidate. Would only be a two year commitment.
I think the Tigers are more likely to keep Sanchez and try to win next year. Before pulling the trigger on a trade, you'd have to figure out why he went from 0.38 HR/9 and 4.6 HR/FB% from 2013-14 to 1.66 HR/9 and 16.0 HR/FB% in 2015. His velocity is fine but he had on-and-off shoulder problems this year, which could have caused his stuff to flatten out. If Sanchez is not fully healthy, or at least not as strong as he was a few years ago, he might not be a bounceback candidate at all. He might just be in decline. Sanchez has two years and $38.6M left on his contract. Based on this quick glance, I say avoid.
P.J. asks: If the Padres do NOT pick up Clint Barmes option is he a better possibility for the Yankees as a backup SS instead of Ryan?
The Padres did indeed decline their $2M option for Barmes earlier this week. The 36-year-old hit .232/.281/.353 (75 wRC+) overall this past season, and that includes a .242/.299/.374 (85 wRC+) line against southpaws. Ryan had a 64 wRC+ overall and a 109 wRC+ against lefties. (I don't expect him to do that again though.) They're both good defenders but Barmes is strictly a shortstop — he's played ten innings at third base since 2008 and 65 innings at second base since 2010. Ryan has already shown he can play all over the infield and even right field in a pinch. If anything, I'd say this is a lateral move. (The Yankees would still have to pay Ryan after releasing him too, remember.)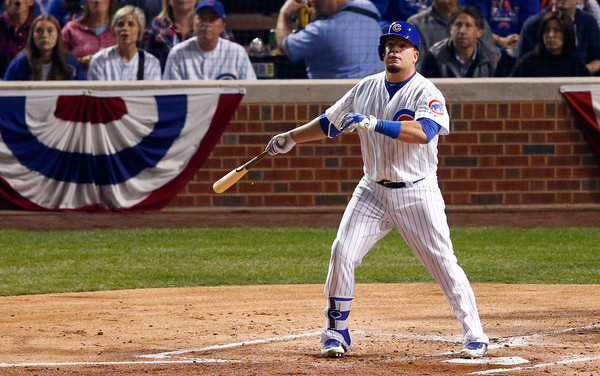 Kevin asks: Who would say no? Luis Severino for Kyle Schwarber.
This one of those "both teams would say no" trades. I think it favors the Yankees slightly but I am the low man on Schwarber. Some see a future MVP candidate, I see a a guy without a position and a significant platoon split. He's going to destroy righties though. At the same time, some see Severino as a reliever. I myself have some doubts about his ability to hold his stuff for 180+ innings year after year, but don't listen me, I'm wrong all the time. Also, I'm not sure where the Yankees would actually play Schwarber. Make him a catcher/first base/corner outfield/DH rover?
David asks: With all the talk about trading players with NTC, it makes me curious: how does it work? How far down the line does a team go in trade talks before seeing if the player is willing to waive it? I feel like we hear about it around the trade deadline when a team is out of the race and trying to dump salary for prospects, so isn't so concerned about offending the player or PR fallout if the player refuses to waive the NTC, but no so much in the off-season.
I have no inside information on this. I'm guessing it's on a case-by-case basis. Sometimes they might approach the player beforehand and other times they might get a little further along in the process. It depends on the player, I suppose. If the Yankees wanted to trade, say, CC Sabathia, I think they'd work the trade out to the point of near completion instead before looping him in. That way you can present him the entire trade and explain the thinking, etc. It might be a little disrespectful to ask Sabathia if he's willing to waive his no-trade clause simply because you want to get rid of him but don't have anything worked out yet. At the very least, you'd need to have a serious trade partner I think. For someone else, who maybe isn't as tenured or ingrained as Sabathia, maybe you approach them ahead of time. I don't really know.
Jordan asks: What would you think of Marlon Byrd as next year's designated lefty-masher? He absolutely destroys lefties and, while he probably is a little more expensive than the reclamation-types they usually go for, he seems like a good fit (I don't know that he's in line for a starting gig at his age).
That could work, definitely. Byrd hit .271/.324/.496 (121 wRC+) against lefties this year and .292/.335/.519 (133 wRC+) against lefties since resurfacing with the Mets three years ago. I wouldn't give him an everyday job at this point — he's 38 and he hit .247/.290/.453 (100 wRC+) overall with declining defense this season — but the Chris Young role? Sure, that could work. Even if he continues to slip a bit and you get a .250/.310/.450 hitter against southpaws, that's pretty great by bench player standards.
P.J. asks: Which relief pitcher would be a better option for the Yankees as a FA pickup and why, Clippard or O'Day?
Darren O'Day by far. I don't know if Tyler Clippard was hurt this year or what, but his strikeout (29.5% to 21.3%) and walk (8.3% to 10.3%) rates both took huge steps back this summer. By time the postseason rolled around he couldn't locate anything and his trademark pop-ups had all become fly balls and line drives. I don't love O'Day — a guy approaching his mid-30s with a trick delivery scares me, he's not too far away from being a righty specialist — but right now I'll take him over Clippard, hands down. I don't think the Yankees will hand out big money to a reliever this offseason though. If anything, they'll trade for Craig Kimbrel or someone like that.
Adam asks: Do you think Cashman is likely to pursue Chapman and/or Kimbrel again this off-season? If so, who would you prefer and what's the most you would give up?
Kimbrel because he'll actually be available. I'm not quite sure what the Reds are doing — they reportedly listened to offers for Aroldis Chapman at the trade deadline, but the asking price was insane — but we know Kimbrel will be on the market. The Padres looked into trading him at the deadline and they need to clear some payroll this offseason to offset James Shields' backloaded contract. The reported "Mateo plus some secondary stuff for Kimbrel and Jedd Gyorko" deal at the trade deadline seemed fair to me. Don't you think? I'd do that. (I'd prefer Chapman to Kimbrel but we're splitting hairs.)
Paul asks: Do you think the Rangers could make Profar available? Would love to take a chance on him for second base. What do you think the cost would be?
I don't think they will. His value is way too low to trade him now. Jurickson Profar is still only 22, but he's missed the last two seasons due to shoulder surgery, and he's just now starting to play regularly in the Arizona Fall League. He's doing well (.286/.372/.543) but is limited to DH duty because he can't throw yet. Thinking about this from the Rangers' point of view: Profar is way too talented to trade now. His value is too low. The smart move for them is to hold onto him, let him rehab, then see what happens when he's fully healthy. I'd like the Yankees to take a chance on him for sure. I just can't see Texas selling so low.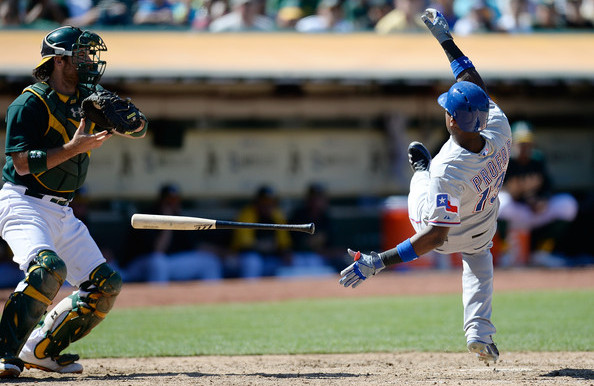 Rays asks: What would Starlin Castro cost the Yankees, assuming they're interested? He's expensive and has flaws — doesn't walk much, barely adequate defender — but he's young, can play both middle infield positions and balances the lineup with his right handed bat.
There's a "Brett Gardner for Castro" movement going on right now — mostly in the RAB comments, really — that is crazy talk. I'm sorry Gardner had a bad second half, but Castro has hit .265/.305/.383 (89 wRC+) over the last three years and been close to replacement level overall due to his defense. I get that you're buying his age 26-29 seasons, but good gravy. I'm not trading a solid at worst, above-average at best player (Gardner) for a bounceback candidate (Castro).
The Cubbies would definitely move Castro right now. They tried to move him at the trade deadline, and when they couldn't, they benched him for a few days and moved him to second base. Castro has four years and $38M left on his contract and he's gone backwards the last few years when he should be taking steps forward. Given the salary difference, I think I'd trade Rob Refsnyder for Castro straight up, and that's probably as high as I'd go. Castro hasn't hit the last few years, hasn't played good defense ever, has a history of being a bit of a headache, and is owed some decent money.
Thomas asks: What about Alex Rios as a 4th OF? What type of contract would you expect him to get and what numbers (specifically against lefties) can we expect?
Rios gives me a "the Yankees sign him to be the fourth outfielder, everyone complains, then he inexplicably rakes" vibe for some reason. He had an awful regular season in 2015, hitting .255/.287/.353 (72 wRC+) overall and .229/.267/.303 (54 wRC+) against lefties. That said, his numbers against southpaws were really good the last few years.

If there was any way to reasonably expect the 2012-14 version of Rios against lefties, sign me up. But 2015 happened, and his overall game has been in decline for a few years, so we can't just brush it aside. Maybe he's not a true talent 54 wRC+ hitters against lefties all of a sudden, but he's probably not a 141 wRC+ guy either.
Rios turns 35 in April and he's definitely looking at a one-year contract. Signing him to be the fourth outfielder seems plausible if the Yankees believe he'll be better able to help in a limited role.
Fred asks: Do you think the fact that Daniel Murphy's defensive shortcomings proved so costly in the World Series will make the Yankees hesitant (or, should I say, even MORE hesitant) to hand the 2B job to the defensively-challenged Rob Refsnyder?
Nah, I don't think the Yankees think like that. It might scare fans more, but the Yankees know Refsnyder's defense is not an asset, and they're aware of the potential consequences. Both Brian Cashman and Joe Girardi said they were happy with Refsnyder's improvement after he was sent down in July, though I still don't think the team considers him to be even an average defender. Murphy had some catastrophic errors in the World Series. It was bad. I don't think Murphy fielding those balls would have made the Yankees any more comfortable with Refsnyder though.
Steve asks: Do you know of any good listing for a teams/GM's trade history? I was just thinking, for example, how many deals the Yankees have done with the Pirates over the years, but was wondering if they were the team that hooked up with the Yankees the most recently or at least since Huntington/Cashman were both in their positions. Who has never done a trade with the Cashman-led Yankees (beyond waiver claims)? Questions like that.
I know of two sources. First, the Baseball Reference Trade Partners tool, which lets you pick two teams and see all of their trades. Here's the Yankees and Pirates. They've hooked up for nine trades since 2006. The second is the MLBTR Transaction Tracker, which is way more customizable. You can search all transactions (trades, free agent signings, etc.) by team, by GM, by position, whatever. The data only goes back so far though, five years or so.
Cashman has made 13 trades with the Padres, his most with any team during his 17 years as GM. Here's the list. Cashman has also made 12 trades with the Diamondbacks. Here's that list. Not surprisingly, the fewest trades have been made with the Red Sox and Rays. One each. That's it. The only Red Sox trade was Kelly Johnson for Stephen Drew, and the only Rays trade was cash for Nick Green, and that's not even a real trade. Cashman has made at least one trade with every other franchise during his time as GM. The longest trade "drought" is with the Blue Jays. The last trade with them was the Raul Mondesi deal in 2002.