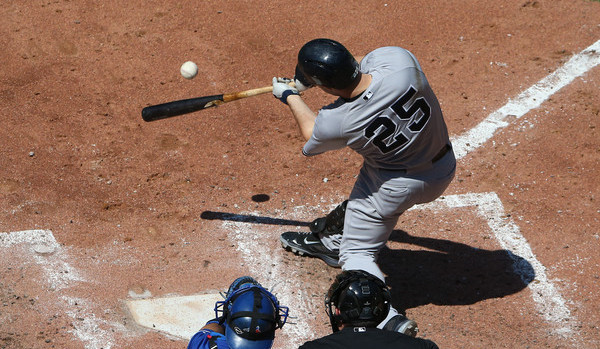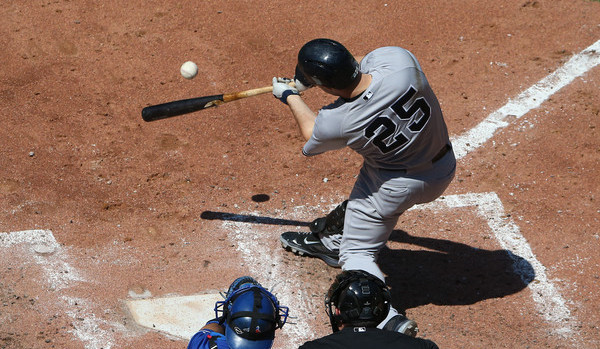 It has now been nearly 12 weeks with Mark Teixeira fouled a pitch off his right shin, suffering what was first diagnosed as a bone bruise and later diagnosed as a small fracture. It has been eight weeks since the Yankees confirmed Teixeira was done for the season. The team said the fracture came with a three-month recovery timetable.
At a charity event earlier this week, Teixeira told reporters his shin is healing well and he has resumed full workouts. He is not scheduled to begin running until January, but is doing basically everything else right now.
"I feel great. No problems at all," said Teixeira to Brian Lewis. "I'm working out full-speed. I don't start running until January, anyway, but we don't expect that's going to be an issue at all. I'm doing full workouts, so nothing really changed."
Teixeira, 35, was pretty awesome before getting hurt this season. He hit .255/.357/.548 (143 wRC+) with 31 home runs in 111 games while playing the hell out of first base. I felt Teixeira was the team MVP before getting hurt. He was a huge middle of the lineup force.
Injuries are nothing new for Teixeira, who played in only 372 of 648 possible games from 2012-15. Wrist surgery in 2013 was the most significant injury, though he also dealt with calf and hamstring problems. This shin injury is pretty fluky. I mean, what can you do about a foul pitch like that?
Teixeira is entering the final guaranteed year of his contract and hopefully he'll have himself a big walk year. He's not stupid, Teixeira knows Greg Bird is in line to take his job, so hopefully he gives the Yankees a lot to think about next summer. First he needs to get healthy and it sounds like things are going well with the shin.