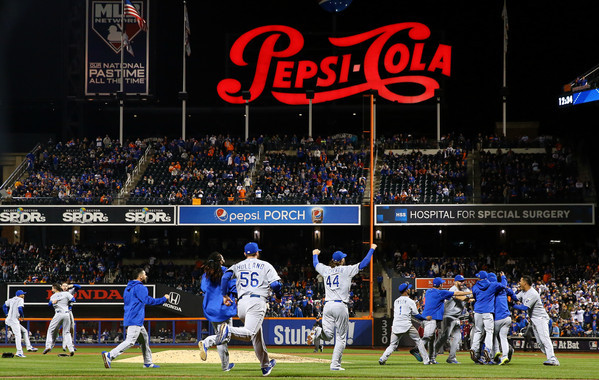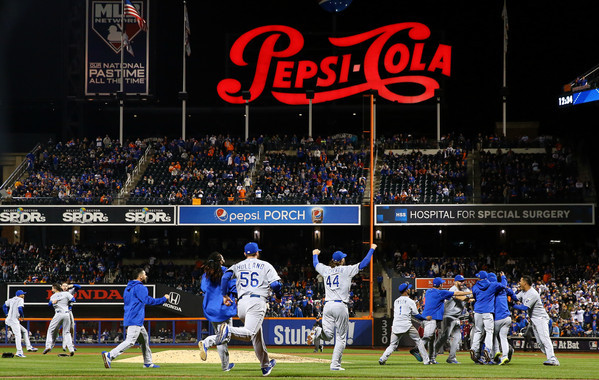 Thanks to a yet another miraculous comeback, the Royals won the 2015 World Series last night. It is their first championship in three decades, since their Don Denkinger aided 1985 title. The Royals seemed to expose every single one of their opponent's flaws this postseason.
Now that the baseball season is over, the offseason officially gets underway today. There are a lot of important dates and deadlines coming up over the next few weeks, plus some not so important ones as well. Here's a list of the various offseason dates and what they mean for the Yankees.
Today, November 2nd: As of 9am ET, eligible players become free agents. The Yankees had only three players hit free agency: Chris Capuano, Stephen Drew, and Chris Young. That's all. Young has said it is "too soon" to know whether he wants to re-sign with the team.
Wednesday, November 4th: Option decisions due. Most of them, anyway. Some contracts specify a different date. The Yankees have two option decisions: Andrew Bailey and Brendan Ryan. The Yankees hold a $2M club option for Bailey and I can't imagine they'll pick that up. He'll remain under team control as an arbitration-eligible player if the option is declined. As for Ryan, the team holds a $2M club option and he holds a $1M player option. I expect the Yankees to decline their option and Ryan to exercise his. He's likely looking at a minor league contract if he tries his hand at free agency.
Friday, November 6th: Lots of stuff happens Friday. First of all, it's the deadline to make eligible free agents a qualifying offer, which is a one-year contract worth $15.8M this offseason. Here's my qualifying offer primer. The Yankees don't have any qualifying offer candidates. No extra draft picks next summer. Bummer. Secondly, it's the deadline for teams to activate players off the 60-day DL. The Yankees have six players on the 60-day DL: Domingo German, Jacob Lindgren, Diego Moreno, Sergio Santos, Chase Whitley, and Mason Williams. They also have 39 guys on the 40-man roster, so even with the three free agents, the Yankees will still have to clear two 40-man spots by Friday. Santos is an obvious roster casualty. Chris Martin, Austin Romine, and Bailey are candidates to be the other. And third, eligible players become minor league free agents at 5pm ET. There will be many.
Saturday, November 7th: End of the five-day exclusive negotiating period. Free agents are free to sign with any team as of 12:01am ET this coming Saturday. This isn't the NFL or NHL or another salary capped league, however. Players rarely sign on the first day of free agency. It's a marathon, not a sprint.
November 9th to 12th: GM Meetings in Boca Raton. This is usually to handle business matters and whatnot, but in recent years there have been more transactions completed at the GM Meetings. If nothing else, a lot of groundwork gets laid.
November 10th: Finalists for the major awards announced at 6pm ET. Alex Rodriguez is a bonafide Comeback Player of the Year candidate, and that's about it. The Yankees don't have any other major award candidates. Also, the Gold Glove winners are announced at 7pm ET. Mark Teixeira, Brett Gardner, and Didi Gregorius are among the finalists at their positions.
November 12th: Silver Slugger awards announced, if that's your thing.
November 13th: Last day for free agents to accept or reject the qualifying offer. No one has ever accepted the qualifying offer and there's not much of a reason to think that will change this year, though we need to see who gets one first. Players who decline the qualifying offer will be tied to draft pick compensation.
November 16th to 19th: Major awards announced.  Rookies of the Year on Monday, Managers of the Year Tuesday, Cy Young Awards Wednesday, and MVPs Thursday. All announcements are at 6pm ET, live on MLB Network.
November 18th to 19th: Quarterly owners' meetings in Dallas. Official business stuff. Other than maybe an interesting quote or two, nothing fun ever really happens here.
November 20th: Deadline to set the 40-man roster for the Rule 5 Draft. (Also the deadline to set Triple-A and Double-A rosters for the minor league phase of the Rule 5 Draft.) Among the Rule 5 Draft eligible players this offseason are Jake Cave, Rookie Davis, Ben Gamel, Johnny Barbato, Tony Renda, and I believe both Abi Avelino and Miguel Andujar. It's tough to know for sure with the international guys because we rarely know the exact date they signed.
December 2nd: The non-tender deadline. All pre-arbitration and arbitration-eligible players must be tendered a contract by this date, otherwise they become free agents. Santos is an obvious non-tender candidate but he'll probably get cut to clear a 40-man spot early in the offseason anyway. Bailey is another non-tender candidate. A new batch of free agents will hit the market this day.
December 7th to 10th: Winter Meetings in Nashville. Historically, this is when the most hot stove activity goes down, though there have been more major moves in the weeks leading up to the Winter Meetings the last few years. Both Robinson Cano and Jacoby Ellsbury signed the week before the Winter Meetings two years ago, for example. Still though, this is a hectic week. Well, Monday through Wednesday is hectic. It calms down Thursday.
December 10th: Rule 5 Draft, which unofficially ends the Winter Meetings. Everyone heads home after that. The Yankees haven't selected anyone in the Rule 5 Draft since Cesar Cabral and Brad Meyers back in 2011, and it appears 40-man roster space will be at a premium this offseason, so I wouldn't expect any selections this year either. Also, the Yankees won't be able to protect all their Rule 5 Draft eligible prospects — nor should they! — so they'll probably lose a few players.
January 6th: Hall of Fame voting results announced. Here's the list of players who will appear on this year's ballot. Ken Griffey Jr. is the most notable newcomer and I think he's the only lock to get in this winter, though Mike Piazza keeps inching closer. He received 69.9% of the vote last year. Players need 75% for induction. The most notable ex-Yankees on the ballot are Roger Clemens, Mike Mussina, Tim Raines, and Gary Sheffield.
January 12th: Deadline for eligible players to file for salary arbitration. A formality. The Yankees have nine arbitration-eligible players this winter, including Santos and Bailey. Michael Pineda, Nathan Eovaldi, and Gregorius are the team's most notable arbitration cases this offseason.
January 15th: Deadline for eligible players and their teams to file salary figures for arbitration. The Yankees tend to sign all of their arbitration-eligible players before salary figures are filed.
February 1st to 21st: Salary arbitration hearings. The Yankees haven't gone to a hearing since beating Chien-Ming Wang back in 2008 and I have no reason to think they'll go to one this offseason.
The Yankees have not yet announced their Spring Training reporting dates — no team has but they should start rolling in soon — though camp will open sometime in mid-February, as always. The club opens the 2016 season on Monday, April 4th, at home against the Astros in a wildcard game rematch. A whole lot is going to happen between now and then.