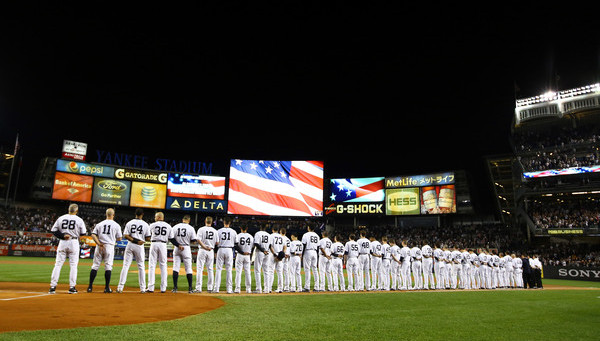 Earlier today MLB announced the 2015 postseason shares for each team. The World Series winning Royals split a pool of $25.2M or so and issued 58 full shares plus several partial shares. The Mets split $16.8M. Not a bad consolation prize, I'd say.
As the wildcard game loser, the Yankees received a postseason pool of $1,048,262.24. They issued 59 full shares plus 15.98 partial shares. Each full share is worth $13,979.99. That's not all that much in baseball dollars but it's a nice chunk of change for one night of work in real world dollars.
The players vote on postseason share distribution and I'm not sure how they divvy it up among guys who, for example, rode the bullpen shuttle all summer. For those guys this is a really nice payday. The coaching staff and trainers get shares as well.
A record $69.8M was split between the ten postseason teams this year. You can see the full postseason pool breakdown right here.