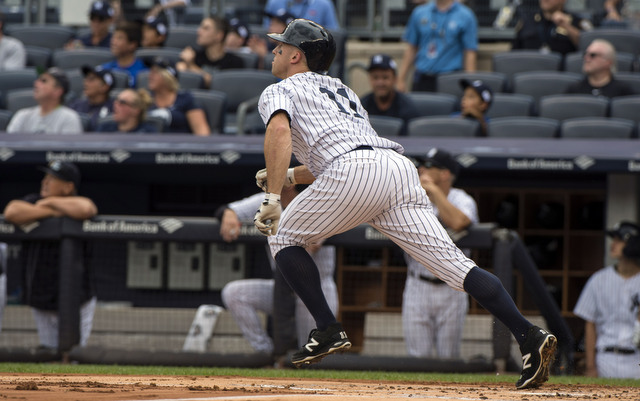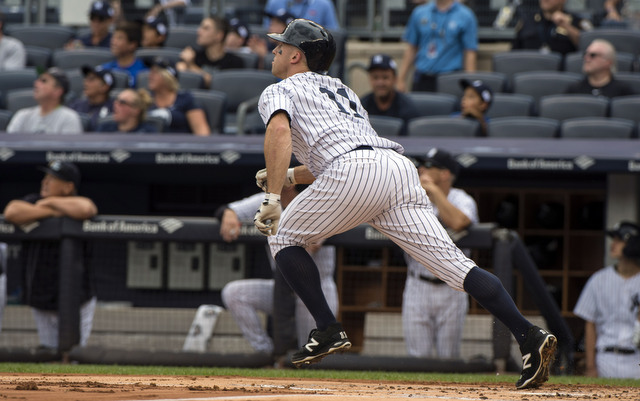 Every year when I plan out the Season Review series, I always end up with more topics than posts. I start out rather ambitiously, then I run out of gas a few weeks later. We're all sick of discussing 2015, right? The offseason is in full swing and we're all looking ahead to 2016.
Anyway, there are a few weird statistical quirks I want to look at as part of the Season Review. They're not worth their own individual posts so I'm going to just lump them together. We'll look at these now, then next week we'll wrap the whole Season Review thing up with some minor league reviews and that'll be that. Away we go.
Three-Run Dingers
It was fun to get back to calling the Yankees the Bronx Bombers unironically this season. The Yankees hit only 144 home runs in 2013, 101 fewer than they hit in 2012. That's the largest year-to-year decline in baseball history. The Yankees improved in 2013 and hit … 147 home runs. The team rebounded to hit 212 homers in 2015, the fourth most in baseball. Only the Blue Jays (232), Astros (230), and Orioles (217) hit more.
While watching the season play out, it felt like the Yankees hit an inordinate number of three-run home runs. Especially Brian McCann. Is it just me, or does it seem like the guy hits nothing but three-run homers? (He hit a team high seven this year.) The Yankees led baseball with 40 three-run dingers in 2015. Forty! Know who was second? The Rockies, Phillies, Astros, and Blue Jays. They each hit 23. The Yankees hit 17 more three-run homers than any other team this summer. They nearly doubled the second place teams.
The last team to hit 40+ three-run home runs was the 1996 Mariners (42). Heck, the last team to hit 30+ three-run homers was the 2007 Indians (30). Hitting three-run home runs is not a skill. Hitting home runs is a skill, but coming to the plate with two guys on base is not. This is just one of those weird things. The Yankees hit a lot of home runs this year in general, and they just so happened to hit a bunch with two men on base.
By the way, the Yankees ranked sixth in solo homers (115), eighth in two-run homers (50), and second in grand slams (seven) in 2015. The Giants hit nine grand slams and eight three-run homers this season. Weird.
Inherited Runners
The Yankees had a really good bullpen this past season, though they only stranded 29% of inherited runners, which is basically league average (30%). Here are the team's relievers who inherited at least ten base-runners this season, via Baseball Reference:
No real surprise here. Justin Wilson, Chasen Shreve, and Dellin Betances were Joe Girardi's firemen this year. Andrew Miller was married to the ninth inning, so those three were the guys Girardi turned to when he need an out(s) with men on base. They all inherited way more runners than the team's other relievers. Wilson did a fantastic job stranding runners. Betances was slightly better than average and Shreve slightly worse.
What about the other side of the inherited runners coin? Which starters received the most help from the bullpen and which the least? Here's the bequeathed runner data, again via Baseball Reference:
Nathan Eovaldi, CC Sabathia, and Michael Pineda all hovered right around the team/MLB average. Believe it or not, Masahiro Tanaka was taken out of a game in the middle of an inning only six times in 24 starts this year, hence the low number of bequeathed runners.
Adam Warren, on the other hand, got a lot of help from the bullpen. They did a real nice job stranding runners for him. If they'd allowed inherited runners to scored at the team average 29% rate, Warren's ERA would go from 3.29 to 3.84. Ivan Nova, Chris Capuano, and Bryan Mitchell didn't get much help from the bullpen either, but they didn't leave a ton of men on base in their limited innings.
Not all inherited runners are the same — inheriting a man on first with two outs is much different than inheriting a runner on third with no outs, for example — and as far as I know, there's no place that breaks down all the separate inherited runner situations. That would really tell use who did the best job stranding runners. Overall, the Yankees were a league average club when it came to leaving dudes on base this year.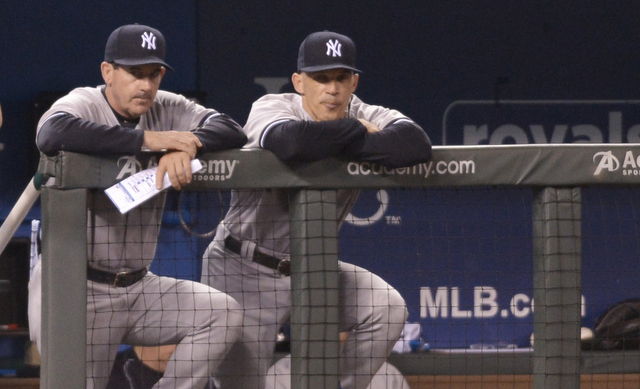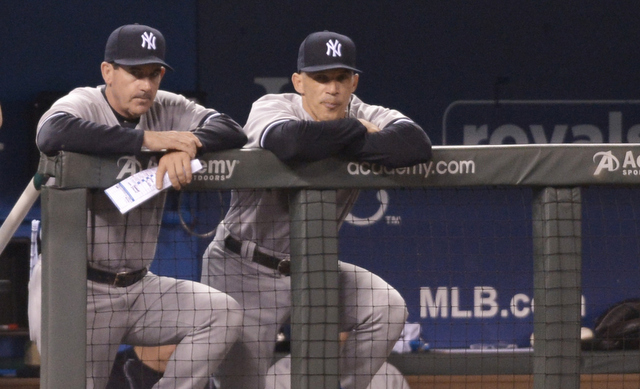 Replay Challenges
Once again, the Yankees had an extremely high success rate with replay challenges in 2015. The Yankees had 24 of 32 calls overturned on replay this year, or 75%. That was easily the best success rate in the game. The Mariners were a distant second at 71.8%. No other team was over 70%. Credit goes to baseball operations assistant Brett Weber, the guy in the clubhouse watching the video and telling the coaching staff whether to challenge.
Those 32 challenges were the ninth fewest in baseball. (The Rays and Tigers had the fewest challenges with 27 each while the Rangers had the most with 54.) That's a lot of unused challenges. I wouldn't be opposed to Girardi being a little more liberal with them going forward. Yeah, the success rate might drop, but it might help you win another game or two. Say a bang-bang play in the late innings of a close game. Weber might give you a thumbs down, but if it's a really close play in an important spot, roll the dice and maybe the MLB folks in midtown see it differently.
Either way, the Yankees have been extremely successful with their challenges in the two years the system has been in place. (Last year they went 23-for-28, or 82.1%.) I'm not sure I'd call this a skill. I'd rather just say Weber is really good at his job, looking over the replays in a timely fashioning and advising the staff whether they should challenge. A few more Hail Mary challenges might not be a bad idea though. It's okay to shoot from the hip once in a while.