Relatively short mailbag this week. Only eight questions. Some of the answers are pretty long though. Remember, you can email us your questions at RABmailbag (at) gmail (dot) com.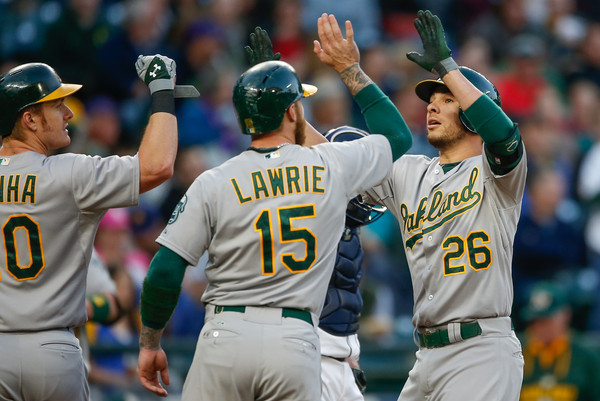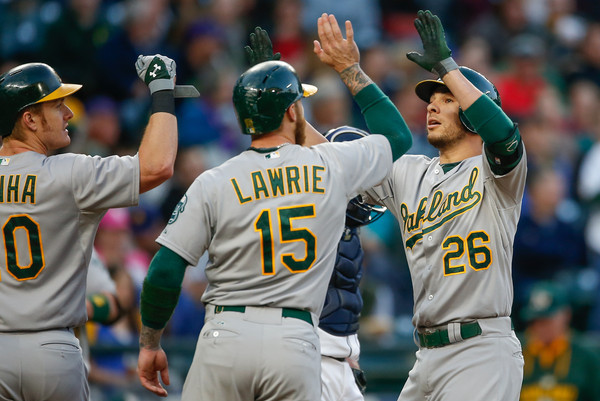 Many asked: What about Brett Lawrie or Danny Valencia?
This question is really many asking about Lawrie and one asking about Valencia, but I figured I'd lump them together since the Athletics have indicated they're open to moving either player in the wake of the Jed Lowrie pickup. Lawrie is the young upside guy who is totally extreme and in your face bruh. Valencia's the boring older veteran who quietly produces.
Shall we compare the two side-by-side? We shall. Here are their 2015 stats:


And here are their 2013-15 stats as well:

Lawrie was traded for Josh Donaldson (!) while Valencia has been traded for cash and non-prospects, and been claimed off waivers. In fact, the A's claimed him off waivers in August because the Blue Jays were unable to trade him. Funny how that works.
Both players are primarily third basemen. Lawrie has played a bunch of second in his career, including this past season, when Valencia took over as Oakland's regular at the hot corner. Valencia has also played first base and left field (and a tiny bit of right). They're both right-handed batters with a history of hitting lefties. It's pretty easy to see how both could fit the Yankees roster, right? Right.
My head says get Lawrie because he's younger and has more upside while everything else says get Valencia because he's not Lawrie. We saw Lawrie all those years with the Blue Jays. Is there a more irritating player in baseball? I don't think so. Valencia just might be the better player these next two years — they're both under team control through 2017 — and I think he'd cost much less to acquire too.
Lawrie's ability to play second base is nice, and yes, the Yankees have been targeting out of favor young guys like him, but they've also put a lot of time and effort into building a strong clubhouse. Lawrie might be a crazy person. I'm not sure if the team would go for that.
Samuel asks: What do we know about Jose Miguel Fernandez? Is he a possibility to fill the vacancy at 2b? Any idea what kind of contract he might command?
Fernandez, 27, defected from Cuba earlier this week, according to Ben Badler. He still needs to go through the process of getting cleared by the Office of Foreign Assets Control and MLB before he can sign, and it's tough to know how long that will take. Sometimes it happens in a matter of weeks, sometimes it takes eight or nine months. Either way, Fernandez is looking for an MLB contract. Here's a mini-scouting report from Badler:
With his bat-to-ball skills and ability to manage the strike zone, Fernandez is a potential high OBP threat in the major leagues, although his power is below-average. Speed isn't part of Fernandez's game, and his thickening lower half (listed at 5-foot-10, 185 pounds) has hampered his range at second base, where he's at best an adequate defender. Fernandez also spent time at third base during the 2013-14 season, though his arm strength is better suited at second.
Fernandez hasn't played in actual games in more than a year now because he was suspended following other defection attempts, so scouts haven't seen him in a while. Badler says Fernandez hit .326/.482/.456 with 65 walks and ten strikeouts in 314 plate appearances during the 2013-14 season, his last full season in Cuba.
I dunno, that scouting report seems … not all that exciting? The high OBP potential is great, not making outs is the single most important skill in baseball, but everything else seems so meh. Not much power, questionable defense, no real versatility. Is Fernandez looking at a Hector Olivera contract (six years, $62.5M) or an Andy Ibanez contract ($1.6M bonus)? Based on the tiny little bit I know, an Olivera sized contract seems like way too much for that skill set.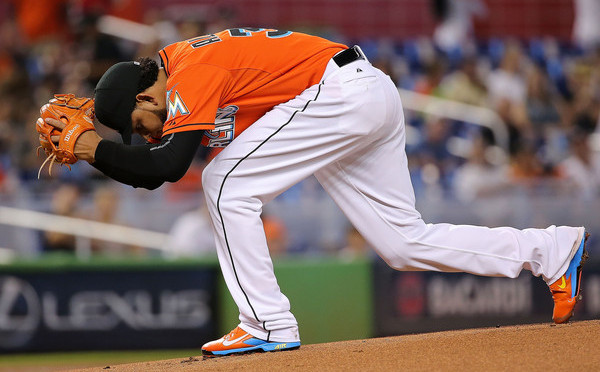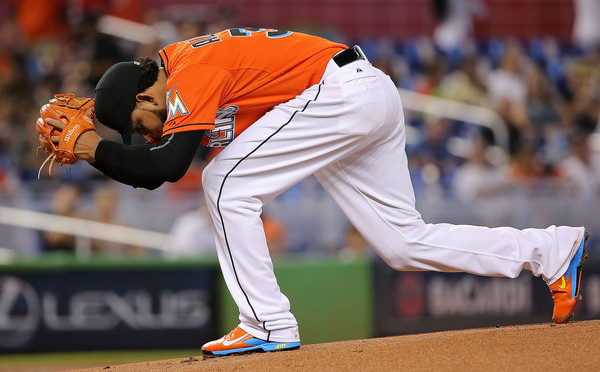 Andrew asks: Is Henderson Alvarez a target after being non-tendered by the Marlins?
Yes but it's important to understand what Alvarez is right now. He had surgery to repair some kind of tear in his shoulder in late-July and isn't expected to be ready until at least May, if not later, so he's not immediate rotation help. Alvarez threw hard before surgery (average 92.8 mph with his trademark two-seamer) but didn't miss any bats (career 12.6 K%), so any loss of velocity could be a real problem.
That said, Alvarez is an extremely fun pitcher to watch because he's a bit of a showman on the field and (usually) throws one super-slow low-60s curveball per start just to mess around with hitters. He also has a novelty windup he uses for the first pitch of the game:
Alvarez is only 25 and he would remain under team control as an arbitration-eligible player in 2017, so it's not like you'll sign him, rehab him from surgery, get a handful of innings, then watch him go back out on the open market. He was very good when healthy in 2014 (2.65 ERA and 3.58 FIP in 187 innings) because he makes up for the lack of strikeouts by limiting walks (4.3%) and getting grounders (53.8%). When healthy, he's really good. Unconventional, but really good.
A minor league contract makes all the sense in the world and of course the Yankees should do that if possible. I think it's likely to take a big league deal to get him though. The cost of just okay pitching is sky high — $12M a year for J.A. Happ! — that I think at least one team out there will be willing to give Alvarez a 40-man roster spot just to see if he can help them in the second half. Also, the Yankees ostensibly have seven starters for five spots. Wouldn't Alvarez want to go somewhere that offers a greater opportunity?
Dan asks: Assuming they don't sign Chris Davis. Doesn't trading Mark Teixeira to St. Louis make sense for the Cards? What type of return could you see him bringing, assuming the Yanks ate some money?
On paper, Teixeira makes sense for the Cardinals. And again, for like the tenth mailbag in a row, I have no idea why the Yankees would be interested in trading away arguably their best hitter, nevermind eating money to make it happen. The Cardinals are actually short on starting pitching right now, so they're not going to talk Carlos Martinez or Michael Wacha. They wouldn't do that even if they had ten extra starters. What else could they offer? Stephen Piscotty or Randal Grichuk? The Yankees don't need outfielders. I hereby declare a moratorium on Teixeira trade ideas. It's not happening. Trading him makes the Yankees worse and then there's the whole he has a no-trade clause and has said he doesn't want to leave thing.
Marc asks: T or F: Tyler Flowers is a great option for back up catcher.
I'll go with true, but we can scale it down from "great" option to "good" option? A great backup catcher is a guy who hits and plays strong defense. We have almost 1,400 plate appearances telling us Flowers can't really hit (career 83 wRC+), and he's been no better than average throwing out base-runners. He's also prone to passed balls, though I blame Chris Sale's slider for some of that.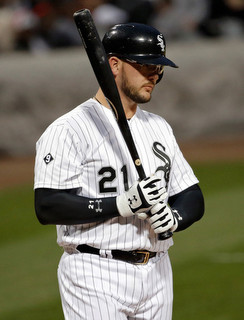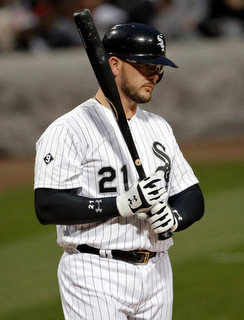 The one thing Flowers appears to do exceptionally well is frame pitches. He ranked as the second best pitch-framer in baseball this past season according to StatCorner — behind only ex-Yankee Frankie Cervelli — and we know the Yankees value framing very highly. This was the first season Flowers rated as an elite framer, he's been closer to average or even below-average in the past, though I do think framing is a skill that can be learned, at least to some extent.
Pretty much every half-decent free agent catcher has already signed this offseason, and they all received similar annual salaries: Alex Avila ($2.5M), A.J. Pierzynski ($3M), Brayan Pena ($2.5M), Geovany Soto ($2.8M). Signing Flowers for, say, one year and $2.5M allows the Yankees to start Gary Sanchez in Triple-A and have a better backup than Austin Romine. Flowers would also remain under team control as an arbitration-eligible player in 2017. That makes sense, for sure. I wouldn't lose any sleep if they don't sign him though. I'm skeptical of "his only standout tool is pitch-framing" guys.
Stuart asks: Could the story at this link be the reason the Yankees' spending has flattened out? Are the Yanks perhaps under pressure to keep their payroll in check?
I guess it's possible. I think Tigers owner Mike Ilitch was just speaking casually — I suggest reading the link, Ilitch may have hinted at collusion — maybe referring to other board members or something like that. The owners don't want to spend money. We know that. If they had their way they'd set a hard salary cap at $50M.
I honestly think the luxury tax is to blame for the Yankees' payroll leveling out. It's dead money and Hal Steinbrenner doesn't like paying it. I'd hate paying it if I were an owner too. Collusion is a juicy topic, and maybe I'm just naive, but I don't see how agreeing to limit spending helps New York. That benefits small market teams with lower payrolls the most.
Ryan asks: In 1981, Dave Winfield signed with the Yankees for 10/$23M, making him the highest paid player at the time on a long term contract. With that said, what do you think '81 Winfield, an easy five-tool player, would get if he was available in today's market?
Winfield had just turned 29 when he signed that contract with the Yankees, and he was a monster from 1978-80, hitting .298/.376/.500 (150 OPS+) with 78 home runs and 16.5 WAR. I think he'd get $30M annually in today's market, likely over six or seven years. The team that offers the seventh year might be the one to get him. So that's seven years and $210M? Considering David Price, a 30-year-old pitcher who is inherently a bigger risk, got seven years and $217M, I think I'm light. Winfield might have gotten eight years and $240M. (Winfield had a 135 OPS+ and 27.4 WAR during the eight years that would have been covered by the contract.) He was a superstar and would have been paid appropriately.
Marc asks: Could you see the Yanks making a play to acquire Zunino as the right-handed compliment to McCann? Seems like he fits the young high-upside/hasn't met potential type of player they have been acquiring lately.
I really think Mike Zunino might be a lost cause at this point. The Mariners rushed him to the big leagues for whatever reason and he's hit .193/.252/.353 (71 wRC+) with a 32.1% strikeout rate and a 5.1% walk rate in over 1,000 plate appearances. He's a good defender and rates as a great pitch-framer, but man, that's an unplayable bat. Zunino can hit a mistake 450 feet but otherwise has no contact ability or plate discipline.
Seattle added Chris Iannetta and Steve Clevenger in recent weeks and the plan is to use them behind the plate with Zunino playing everyday in Triple-A. That's the best thing for him. I don't think being a backup helps him at this point. If the Mariners are willing to give him away in a busted prospect for busted prospect trade (Zunino for Slade Heathcott?), sure, do it. I don't think they'd sell so low on him though. Send him to Triple-A and hope he either figures it out or rebuilds some trade value.