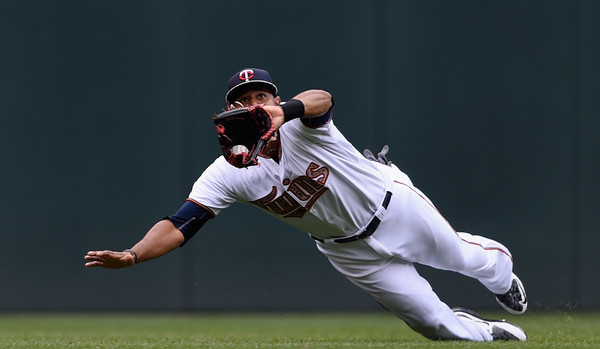 Over the last few seasons benches have become a critical piece of a baseball team. Platoons are widespread, and with amphetamines ("greenies") now on the banned substances list, players need a little more rest throughout the season. The bench used to be full of guys who only played when the starters got hurt. Now they're full of players with strategic roles.
Quality benches can be hard to build, especially for a big market team like the Yankees, who have a roster loaded with big name (and big contract) players. No free agent bench player wants to sign with New York because they're worried they won't get much playing time. I don't blame them. Look at Garrett Jones last season. He never played because Alex Rodriguez and Mark Teixeira were healthy and productive.
The Yankees have had to grow their own reserve players or acquire them in trades over the last two decades or so. Either that or pick up reclamation project veterans and hope for the best. Think Darryl Strawberry and Eric Chavez. Same idea, just 16 years apart. Bench players are like relievers though. They do their work in inherently small samples, and their performance is very volatile from one year to the next.
Next season, the Yankees figure to carry three players capable of providing some thump off the bench in Gary Sanchez, Dustin Ackley, and Aaron Hicks. Sanchez is homegrown and the other two guys came over in the trades. The Yankees still have an open bench spot too, and depending how they feel about Starlin Castro's ability to play third, they could go in one of several different directions with that spot.
All three players will serve specific roles next season. Sanchez, who I must point out is not a lock for the backup catcher's job, will likely give Brian McCann a rest against tough lefties thanks to his right-handed power. John Ryan Murphy was really awesome last season, but he doesn't have Sanchez's power. Sanchez is a threat to hit the ball out of the park every time he steps to the plate against a southpaw.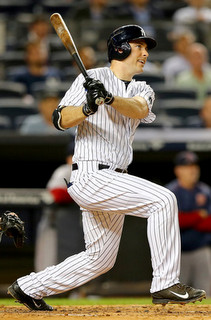 Ackley showed the kind of left-handed pull power that plays well in Yankee Stadium following the trade last year — he pulled six of his ten homers last summer, including all four with the Yankees (three at Yankee Stadium) — and his versatility means he's an option in the outfield as well as at first and second bases. As we saw with Jones though, Ackley could wind up getting less playing time than expected if the veteran starters produce.
Hicks is the new addition to the bench after coming over from the Twins in the Murphy trade. He's a switch-hitter and a high-end athlete with excellent defensive chops. Chris Young was an awesome fourth outfielder last season, though I'm not sure how realistic it is to expect him to repeat that performance. Hicks is a better defender and he hit southpaws hard himself last year (139 wRC+), and there are signs he may be on the verge of a breakout.
"I think Hicks has a chance to help (the veterans) in spelling them and keeping them healthy and strong," said Joe Girardi in the Winter Meetings last month. Girardi and Brian Cashman have both indicated they see Hicks as an everyday type player who will play a lot going forward. (Young batted 356 times last year, remember. The fourth outfielder gets a lot of work.) He's going to start against lefties and play defense in the late innings at a minimum.
Last year the Yankees appeared to have a very strong and powerful bench thanks to Young and Jones, two veterans with pop. Young worked out, Jones didn't. So it goes. Hicks and Ackley add much more athleticism to the roster and more versatility as well, without sacrificing much offensive production, if any. I think there's a chance going from Murphy to Sanchez will be a step down next year, but Sanchez at least offers big upside. Growing pains are part of development.
The trio of Sanchez, Ackley, and Hicks are poised the give the Yankees a very strong bench with power, speed, athleticism, and defense. (For what it's worth, ZiPS projects them for 4.4 WAR combined.) There's some real upside with this group, which is usually not the case with bench guys. That doesn't mean they'll all work out, benches are weird like that, but the Yankees are in the middle of this quasi-rebuild, and part of it is upgrading the reserves. It's not often the Bombers have carried bench players with this sort of potential.