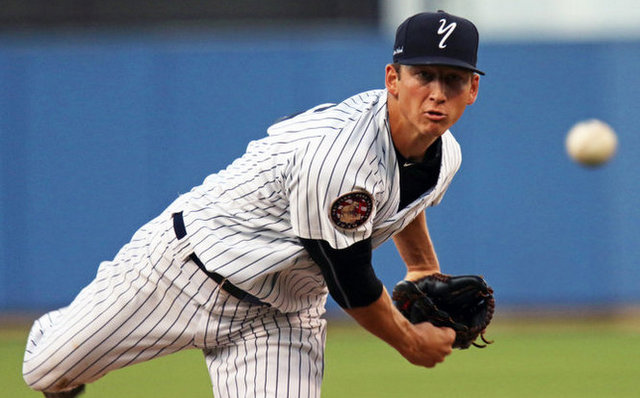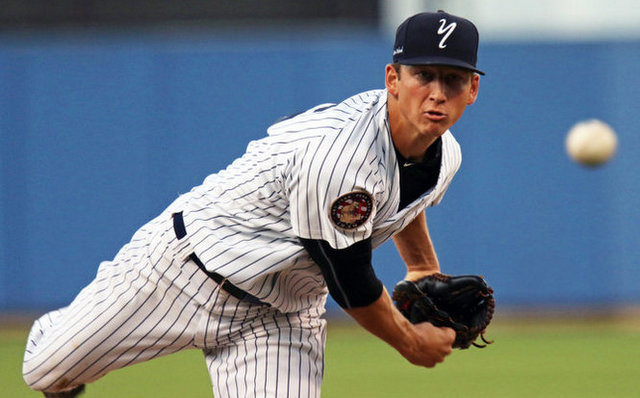 Heading into the 2015 season, the Yankees had a very position player heavy farm system. Only two of their top ten, three of their top 14, and seven of their top 30 prospects were starting pitchers in my opinion. Being heavy on position players is not necessarily a bad thing, but in a perfect world you'd like to have a little more balance in the farm system.
The Yankees did graduate Luis Severino to the big leagues last season, which is a major positive, but most of the rest of their top rotation prospects battled adversity. Check out what those seven starting pitching prospects in my top 30 did last year:
2. Severino: Graduated to MLB wooo!
4. Ian Clarkin: Missed regular season with an elbow injury.
11. Domingo German: Missed regular season following Tommy John surgery.
15. Bryan Mitchell: Spent regular season going up and down an extra arm.
16. Austin DeCarr: Missed regular season following Tommy John surgery.
18. Ty Hensley: Missed regular season following Tommy John surgery.
25. Brady Lail: Had a strong season at Double-A and Triple-A.
Not great! Four of the seven didn't pitch at all during the regular season season. (Clarkin did pitch some in the Arizona Fall League.) Severino was great, Mitchell was useful, and Lail took steps forward. I guess that's pretty good, all things considered. The attrition rates for pitching prospects is rather high.
Several lower level pitchers had solid seasons and improved their prospect stock, most notably Rookie Davis and Jordan Montgomery. Davis was traded for Aroldis Chapman last week and Montgomery has yet to pitch above High Class-A. The Yankees did add one significant (James Kaprielian) and one solid (Drew Finley) rotation prospect in the 2015 draft. They also flipped Justin Wilson for two depth arms (Luis Cessa and Chad Green) last month.
So, after all of that, the Yankees' starting pitching prospect depth chart looks something like this:
Kaprielian
Clarkin
Mitchell
Finley
Lail
Montgomery
Cessa
Green
Other injured guys
We can debate the exact order all day but those are the names and that's the general order. The Yankees have a true stud in Kaprielian, a potential stud in Clarkin if he's healthy, then a bunch of depth guys. Mitchell has nasty stuff but still seems to be a ways away from fully harnessing it. Finley is both similar and much further from the show. Lail, Montgomery, Cessa, and Green all have limited upside. The injured guys like German and DeCarr? Who knows.
When it's laid out like this, it's easy to understand why the Yankees have focused on adding a young controllable starter this offseason. Severino is their only big league starter under control beyond 2017, and while Kaprielian looks like he could fly through the minors, he has to actually do it before you can count on him as a long-term rotation piece. Clarkin's injury really stunk. He had a chance to emerge as a top rotation prospect last year if healthy.
Mitchell, Lail, Cessa, and Green give the Yankees some immediate upper level pitching depth heading into the 2016 season, which is good. They might need it given the health concerns in the MLB rotation. Mitchell may crack the Opening Day big league roster as a reliever while the other guys are ticketed for Triple-A Scranton. That's good. The Yankees have depth arms for whenever a need arises, and it will inevitably arise.
The Yankees again have a position player heavy farm system, and that's one of the reasons they're said to be looking for a young controllable starter in a trade. They have Severino and they might have Kaprielian soon, but that's about it at the moment. Davis could have potentially fit into that long-term rotation equation, ditto guys like Clarkin and German had they not gotten hurt. Instead, a system already thin on starters has gotten a wee bit thinner over the last 12 months.