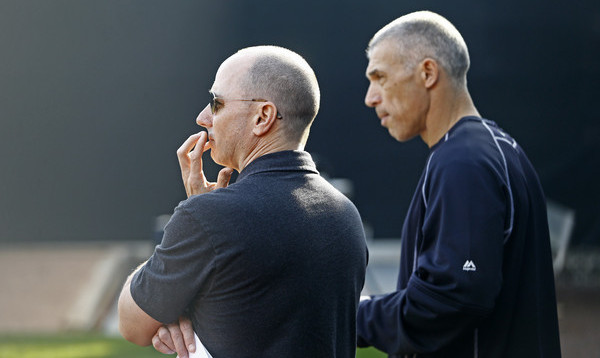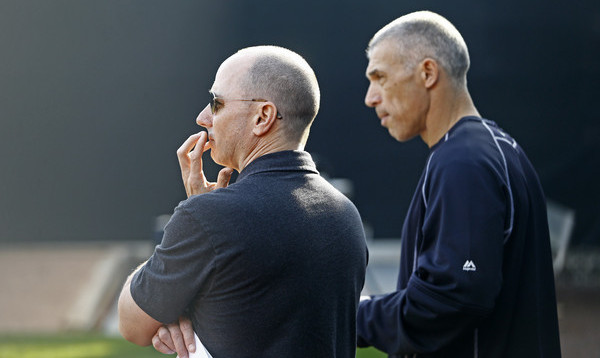 The non-waiver trade deadline has been pushed back one day to August 1st, MLB announced. This is for the 2016 season only. It'll go back to July 31st in 2017. MLB made the change because July 31st falls on a Sunday this year, and they didn't want the deadline interfering with a full slate of games.
"A Sunday trade deadline, given the way we play games on Sunday, didn't seem like it made the most sense, so we decided to move it the one day," said commissioner Rob Manfred to reporters at the quarterly owners' meetings yesterday. "We don't think it will be the end of modern civilization to do it one day later."
The Yankees will be home on August 1st, kinda. They'll be playing the Citi Field leg of the Subway Series that day. They play in Tampa on July 31st, then come home for two games at Citi Field plus a five-game homestand. There are only eight games — all night games — on the schedule for August 1st.
Pushing the deadline back one day will have no real impact on the Yankees or any other team. It gives them one extra day to finalize deals without having to jump through trade waiver hoops. Trades can still be made after August 1st, but the player must go through trade waivers first, which is usually no big deal.
The Yankees haven't been all that active at the trade deadline in recent years, at least in terms of blockbusters. They've acquired Dustin Ackley, Martin Prado, Stephen Drew, Alfonso Soriano, and Ichiro Suzuki in the week leading up the deadline over the last four years. That's all. Nothing massive.