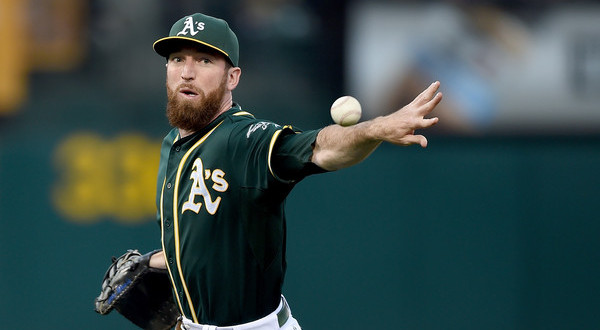 According to Jon Heyman, the Rangers have signed first baseman Ike Davis to a minor league contract. Brian Cashman confirmed the Yankees talked to Davis' camp in the wake of Greg Bird's shoulder injury, but obviously they couldn't work out a deal, so Texas it is.
Davis, 28, hit .229/.301/.350 (83 wRC+) with three homers in 74 games for the Athletics last season. He is one year removed from a .233/.344/.378 (109 wRC+) line with eleven homers in 143 games, however. As a lefty pull hitter with power, Davis would have been a fine Bird replacement for Triple-A.
It is sorta weird Davis went with the Rangers over the Yankees. With New York, Mark Teixeira is his only obstacle to MLB playing time, and Teixeira hasn't played a full season since 2011. With the Rangers, both Mitch Moreland and Prince Fielder are ahead of him on the first base depth chart. Eh, whatever.
The Yankees do still need to dig up a Triple-A first baseman at some point. Deibinson Romero is one candidate, and there's always Tyler Austin, but Cashman said they don't consider him as candidate for the job at this point. Chris Parmelee and Matt Clark are still unsigned. They could do the job.