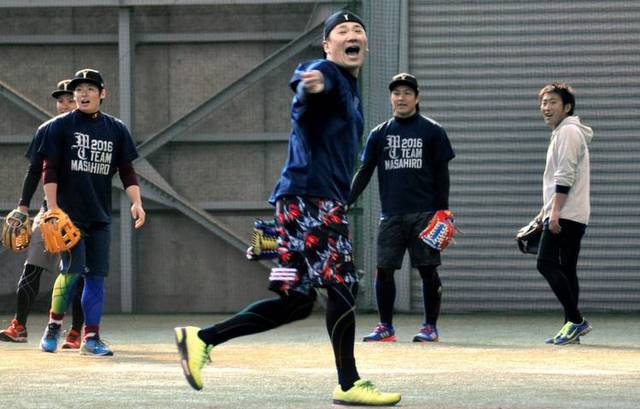 Pitchers and catchers are due to report to Spring Training in just six days. Many — or most, it seems — are already in Tampa though, so some early camp notes are starting to trickle in. This is good. I am ready for baseball. Here's a roundup of recent news and notes from Tampa.
Tanaka begins throwing, may be behind other starters in camp
Masahiro Tanaka has gotten back on a mound after having surgery to remove a bone spur from his elbow in October. According to Ronald Blum, Tanaka threw a bullpen session at Yankee Stadium last week in front of pitching coach Larry Rothschild. Bryan Hoch says Tanaka played catch in Tampa today. Afterwards he said he needs to "get innings in (to) see how I feel" before knowing whether he'll be ready for Opening Day.
Pitching coach Larry Rothschild told Dan Martin Tanaka's "throwing program was right on target," though Brian Cashman was a bit more conservative. "He will enter Spring Training maybe a little behind for precautionary reasons. He may be behind going off the bullpen from the beginning, but he is healthy. There are no issues, there are no hiccups," said the GM to George King.
CC Sabathia was behind the other starters in Spring Training 2013 after having surgery to remove a bone spur from his elbow early during the 2012 offseason. He was ready to start the season on time; the club limited his bullpen work early in camp, and had him make his first few spring starts in controlled minor league games rather than regular Grapefruit League games. Tanaka could do the same this spring. We'll see.
"When you pitch a good game, you're the hero," said Tanaka, who worked out with his former Rakuten Golden Eagles teammates in Japan this offseason, to Brad Lefton. "When you have a bad game, everyone says, 'Something's wrong with the elbow.' There's no way to handle it other than to just accept that's the way it's going to be. If you want to stop such talk, then you just have to go out and keep winning ballgames."
Sabathia and his knee are feeling great
You can file this in the classic early Spring Training everything is awesome category: CC Sabathia's knee feels great and he's doing very well following his stint in an alcohol treatment center, he told Laura Albanese and Mark Feinsand. "I feel great and I've been working hard for the last three months and I'm ready to go," said Sabathia. "I'm excited … This is the best I've felt in three years."
Sabathia, now 35, usually throws year round, but he took a month off from throwing a baseball while in rehab. He's been throwing off a mound for three weeks now. "I'm definitely in a good place. You've never got this thing beat; it's always there and I'm always going to be a recovering alcoholic, but I'm in a good place," he said. "This is my 16th year in the big leagues and you can take it for granted. This whole experience has put a new lease on my career and the way I'm viewing it."
I'd be lying if I said I have even medium high hopes for Sabathia this coming season — I've done the "overly optimistic about CC" thing a few times these last three years — but I'm glad he feels great and his alcoholism recovery is going well. That goes beyond baseball and he'll be fighting it the rest of his life. On the field, if the new knee brace allows Sabathia to give the Yankees, say, 180 league average innings in 2016, that would be an enormous upgrade over what he gave them from 2013-15.
Cashman reiterates A-Rod will be a DH only
As if it was not already clear, Cashman reiterated the Yankees see Alex Rodriguez as a DH and a DH only going forward. "You've got to stop asking Alex questions," said Cashman to Billy Witz. "He's not playing any position anymore. He's a DH. He's a very productive DH. For us to get maximum value out of Alex Rodriguez, he's going to only DH. If we have to put him in the field somewhere, we're in trouble."
I wish the Yankees would at least entertain the idea of giving Alex some time at first base in Spring Training, but obviously that's not going to happen. Greg Bird is done for the season, leaving Dustin Ackley as the backup first baseman. It would be nice if A-Rod were at least capable of being an emergency fill-in at first base for a few innings. Alas. The DH spot is his and his alone.
Castro will play some third base in Spring Training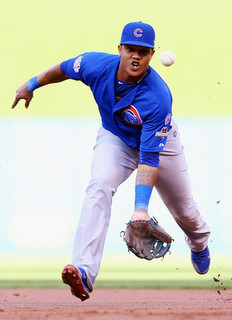 As expected, the Yankees will have Starlin Castro play some third base in Spring Training this year, Cashman told Ryan Hatch. Castro has not played third since rookie ball years and years ago, and that was only a handful of games. He's played shortstop most of his career, so he is familiar with being on the left side of the infield. Castro moved to second base last August, and I'm not sure giving him another new position to learn right now is the best idea, but we'll see.
"It's too early to tell (if he can handle third), so we'll take the time in Spring Training," said Cashman. "If (he) can swing over and play some third for us and spell Chase (Headley), that's a huge benefit for roster flexibility, but if he can't, we're not going to force it … If it's something he's not comfortable with we're certainly not going to force that either. But we'll certainly find out when we get to know him a little better and see how he looks."
Nova wants to start, because duh
Ivan Nova, who is currently sixth on the rotation depth chart, told Martin he wants to start this year but will pitch out of the bullpen if necessary. "I'm a starting pitcher. I'm not a reliever, but if that's what they tell me to do, that's what I've got to do," he said. "If I feel bad going to the bullpen, what's that going to change?"
The Yankees sent Nova to the bullpen briefly last September, but he never did make a relief appearance and instead moved back into the rotation when Tanaka pulled his hamstring. I firmly believe Nova is going to end up making something like 20-25 starts this year. One or three of the other starters will get hurt and he'll be the guy to step in. The sixth starter always works more than expected, it seems.
Nova, now 29, had a 5.07 ERA (4.87 FIP) in 94 innings after coming back from Tommy John surgery last year. He didn't blame his struggles on the elbow — "Whatever happened last year wasn't because of the Tommy John. I just didn't pitch good. If I didn't feel good, I would have said it," he said — but I do think it's fair to expect him to improve as he gets further away from the procedure. That's common. This is also Ivan's contract year too. I'm sure he's extra motivated to pitch well, and the Yankees will happily take it if he does.
Beltran, McCann do not want to play first base
Although both Carlos Beltran and Brian McCann have briefly played first base for the Yankees, neither wants to do it going forward, they told Anthony McCarron and Brendan Kuty. "No, no, no. I would do anything. Except (play first). It's a different animal," said Beltran. McCann added "I don't think they want me over there. I don't move too good. I don't think they want that."
Both Beltran and McCann have played some first base in pinstripes, so they're clearly not opposed to the idea, but they don't want to do it regularly. I understand that. The Yankees shouldn't want Beltran or McCann to do it at all. Ideally Mark Teixeira stays healthy at first base and mashes taters all season with Ackley backing him up. If it gets to the point where Beltran has to play first, something very bad has happened. By the way, Beltran told Hatch he dropped ten pounds this offseason and joked he "might try and steal some bases this year."
Cashman confirms Yankees have spoken to Davis
In the wake of Bird's injury, the Yankees have indeed spoken to free agent Ike Davis, Cashman confirmed to Anthony Rieber. "We've talked to Ike Davis. That's all I can tell you, really. We've talked to a lot of people," said the GM. "Again, in terms of the Greg Bird scenario, we clearly have a need for an everyday first baseman at Scranton. So anybody that we feel is of quality and can fit that bill and is interested and willing to play in Scranton, then we're going to have those conversations with a number of different people. But we have talked to Ike as well."
Ken Davidoff says Davis is expected to sign a minor league contract — not necessarily with the Yankees — at some point soon. Davis, 28, hit .229/.301/.350 (83 wRC+) with three homers in 74 games for the A's last season. He is a year removed from a 109 wRC+ season, however. Davis is a dead pull lefty hitter with power, making him a very good third string first base candidate for the Yankees. At this point of the offseason, he's the best option to replace Bird in Scranton. Steve Simineri explained why the Yankees should side Davis in a guest post recently.