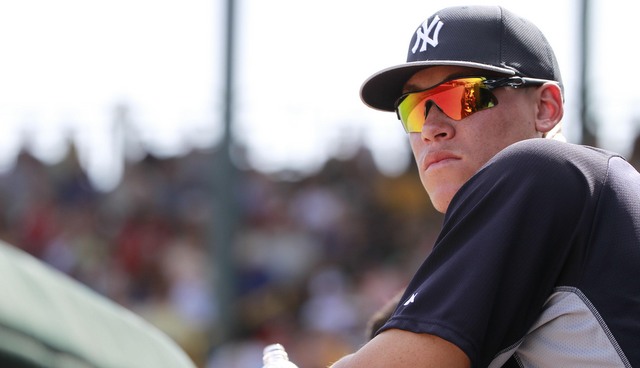 Earlier today at ESPN (subs. req'd), Keith Law published his annual farm system rankings. The rebuilding Braves take the top spot with the Dodgers and Twins rounding out the top thee. The Angels rank 30th, and Law says they have "by far the worst system I've ever seen." Poor Billy Eppler.
The Yankees rank 13th, which is pretty good considering they graduated Greg Bird and Luis Severino to the big leagues last season. Here is Law's blurb on the Yankees:
The Aroldis Chapman deal didn't make much of a dent in the system; the Yankees bought the troubled reliever with quantity rather than quality, and a strong draft in 2015 helped make up for some recent promotions.
Based on his chats in recent weeks and months, Law is pretty high on James Kaprielian, last year's first round pick. Kaprielian plus Jorge Mateo and Aaron Judge and Gary Sanchez is a really strong top prospect core. The Yankees also have a nice group of MLB ready talent in Rob Refsnyder, Bryan Mitchell, and all the relievers and outfielders.
Last year Law ranked the Yankees' system 20th, so jumping up to 13th while graduating Severino and Bird (and trading Eric Jagielo) is pretty good. I'm pleasantly surprised. I figured the Yankees would find themselves in the 18-22 range somewhere this spring. That could still happen with the other rankings, of course, but Law likes the system.