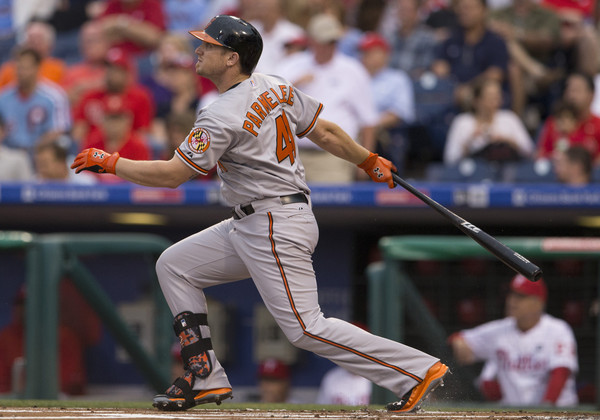 The Yankees have apparently signed first baseman Chris Parmelee, according to his Instagram. I've mentioned him a few times as a possible Triple-A first base candidate in the wake of Greg Bird's injury. I assume it's a minor league contract with an invite to Spring Training. We'll find out soon enough.
Parmelee, 27, spent last season with the Orioles, hitting .216/.255/.433 (82 wRC+) in 32 big league games and .314/.386/.444 (142 wRC+) in 63 Triple-A games. He's a career .245/.311/.396 (95 wRC+) hitter with 28 home runs, a 7.9% walk rate, and a 23.5% strikeout rate in just over 1,000 MLB plate appearances. Parmelee and Aaron Hicks were teammates with the Twins in 2013 and 2014.
Bird is going to miss the entire 2016 season due to shoulder surgery and the Yankees did not have an obvious first base fill-in at Triple-A. They had interest in Ike Davis before he signed with the Rangers. Parmelee figures to head to Triple-A Scranton once the season begins, and hopefully we don't see him at the MLB level because Mark Teixeira stays healthy.
Fun Fact: Parmelee struck out for the final out of Mariano Rivera's 602nd career save, giving Mo the all-time record. Here's the video.