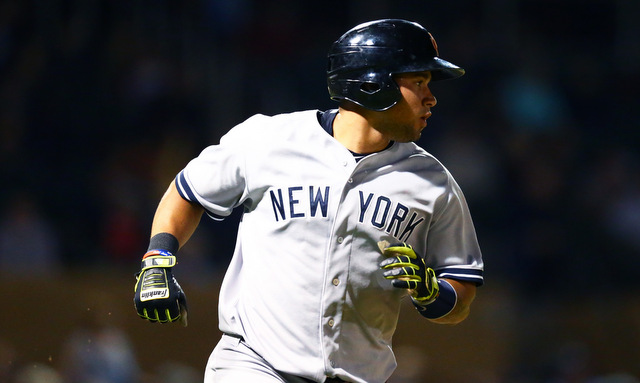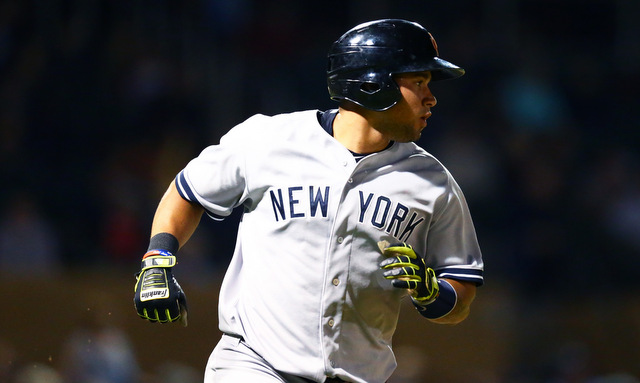 The Yankees have an off-day today, so here are a bunch of minor league links and notes to help you pass the time this afternoon.
Minor league workout groups
Chad Jennings posted the Spring Training workout groups over in minor league camp, if you're interested. Keep in mind these are not season assignments. LHP Ian Clarkin will not open 2016 with Triple-A Scranton even though that's his workout group, for example. Farm system head Gary Denbo told Jennings both RHP Ty Hensley and RHP Austin DeCarr are doing well in their rehab from Tommy John surgery. The team also intends to start C Luis Torrens with Low-A Charleston, which I figured after catching guru Michel Hernandez was moved to that level. Torrens is supposedly all the way back from labrum surgery.
Judge, Rowson discuss mechanical changes
Earlier this month, OF Aaron Judge and minor league hitting coordinator James Rowson confirmed to Brendan Kuty Judge did indeed make some mechanical changes to his swing over the winter. We noticed the changes in the very first Grapefruit League game. Here's the GIF (2015 on the left, 2016 on the right):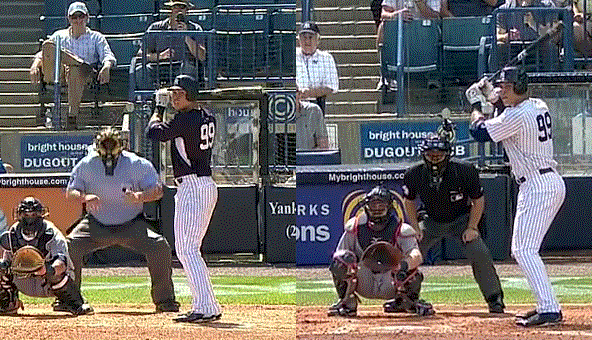 The bigger leg kick is most noticeable, but Judge also moved his hands away from his body a bit and raised the bat so it's no longer parallel to the ground. Rowson told Kuty the changes were Judge's idea, though the team's coaches and instructors helped along the way over the winter. "We just talked about what we thought was good and what wasn't. Once we got to talking about that, we said, 'Let's go out and put it together,'" said Rowson.
Judge was reassigned to minor league camp over the weekend, which was not surprising at all. He had close to zero chance to make the Opening Day roster and it's time for everyone to start getting more at-bats to prepare for the season, minor leaguers included. The Yankees have enough upper level outfield depth that Judge could end up getting 500 plate appearances in Triple-A, so he'll have time to work on his new mechanics and adjust to those outside pitches that gave him so much trouble a year ago.
Sanchez among Baseball America's top 2016 rookies
Baseball America's John Manuel (no subs. req'd) put together a list of the top 20 rookies for the 2016 season. This is different than a top prospects list because not every top prospect is big league ready. These are the guys who will play in MLB this year. Dodgers SS Corey Seager sits in the top spot with Twins OF Byron Buxton and Dodgers RHP Kenta Maeda rounding out the top three.
C Gary Sanchez ranks 18th, with playing time the obvious question. How much will he play behind Brian McCann? "Sanchez has the plus arm and plus power teams look for in backup catchers, and his righthanded bat complements lefthanded-hitting veteran starter Brian McCann well," said the write-up. I'm not sure Sanchez will even make the Opening Day roster at this point, but I'm sure we'll see him at some point this summer anyway.
Vidal, Valle among those on WBC qualifying rosters
The 2017 World Baseball Classic Qualifiers No. 2 and 3 will take place this weekend in Mexico and Panama, respectively. The winner of each four-team, six-game tournament gets a spot in the 2017 WBC. Germany, Mexico, Nicaragua, and the Czech Republic are playing in Mexico while Colombia, France, Panama, and Spain are playing in Panama. Australia won Qualifier No. 1 a few weeks ago and Qualifier No. 4 (Brazil, Great Britain, Israel, Pakistan) will take place in September in Brooklyn.
The Yankees have four players on rosters for the two qualifiers this weekend, according to Baseball America: C Sebastian Valle (Mexico), RHP Gio Gallegos (Mexico), OF Carlos Vidal (Colombia), and RHP Jonathan Loaisiga (Nicaragua). Vidal is the best prospect of the bunch and he has a good chance to start for Nicaragua. Valle was reassigned to minor league camp over the weekend. Loaisiga is a 21-year-old righty the Yankees scooped up as a minor league free agent this winter. Those four guys will be spending a few days away from camp next week.
Yankees release Arias, sign Jamison
The Yankees have released 3B Gian Arias and signed RHP Preston Jamison to a minor league deal, reports Matt Eddy. Arias, 24, has not actually played since 2011 for whatever reason. He hit .242/.377/.322 with six homers in 178 Dominican Summer League games from 2009-11. The Yankees gave Arias a $950,000 bonus back in the day, so he was a pretty significant prospect at one point. Alas.
Jamison, 23, was a 30th round pick by the Tigers in 2012. He had a 5.73 ERA (4.97 FIP) with a 16.0% strikeout rate and a 13.0 % walk rate in 66 mostly rookie ball innings from 2012-13 before being released. Jamison hasn't pitched since, but he's a 6-foot-6 lefty, so he's right up the Yankees' alley. I'm guessing he must have shown some nice velocity during a recent workout or something.