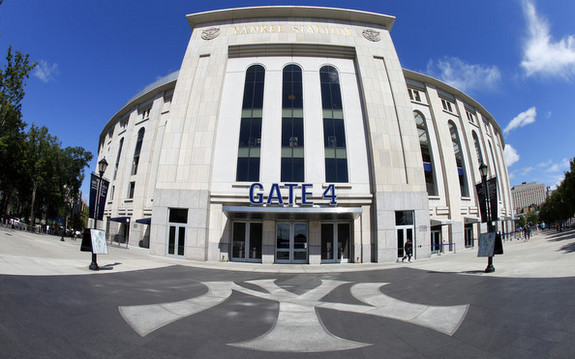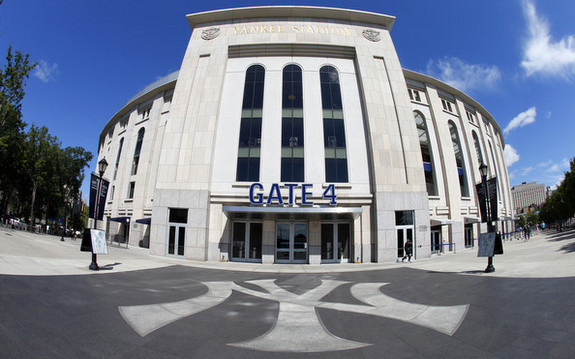 Two weeks ago the Yankees announced they will eliminate the print-at-home ticket option this season. Hard-stock tickets and mobile barcodes will be the only way into Yankee Stadium. The team says the goal is eliminating ticket fraud. I'm sure the potential for increased ticket revenue is only a secondary concern. (To be fair, the Yankees are not the only pro sports team eliminating the print-at-home option.) Anyway, here's an update on the team's war with StubHub.
Yankees meet with StubHub, accomplish nothing
Last week team president Randy Levine and StubHub president Scott Cutler met to discuss … something. I'm not sure what, exactly. Here are the statements Levine and Cutler released afterwards:
Levine: "I met today with Scott Cutler, President of StubHub, and we had a good and productive meeting. It lasted about an hour and we agreed to continue talking. There is nothing to announce at this current moment, but we will update everyone when we have news."

Cutler: "StubHub appreciates the Yankees willingness to meet and have an open dialog with regards to their ticketing policies. We were encouraged by the tenor of the conversation and look forward to continuing these discussions in the days ahead. StubHub is committed to putting fans first and passionately advocating for them with both our partners and the industry at large."
If nothing else, this at least gives off the impression the Yankees are making an effort to work with StubHub. They've been so anti-StubHub over the years though — remember, they once sued StubHub because their ticket kiosk was too close to Yankee Stadium — that it's hard for me to believe any sort of meaningful change will come out of this.
Yankees may let StubHub transfer mobile barcodes
According to Billy Witz, Levine said the Yankees may be willing to allow StubHub and other ticket providers to unlock mobile tickets. "The bottom line is, we would work with ticket providers as long as we know they're legitimate, doing it in the spirit of helping our ticket buyers. But the ones I've talked to, including StubHub and SeatGeek, they don't want to do that because they don't want to spend the time and money," said Levine.
This sounds great — as long as you have a smart phone — except this is the first StubHub has heard about it. "That is definitely news to us and definitely something we'd be interested in," said StubHub spokesman Glenn Lehrman to Witz. "You'd be opening up a playing field and being given the opportunity to buy and sell tickets in an open marketplace, which is what we're asking. All we would like is an opportunity to compete."
Transferring mobile barcodes through StubHub (or another ticket company) would likely require the use of a third company like Flash Seats, writes Witz. Buyers would have to register with Flash Seats to receive mobile barcodes, allowing the team to track who is sitting in each seat. It would be a way for the Yankees to track the market and possibly charge additional fees.
StubHub considering courier service for tickets
In an effort to get hard-stock tickets to fans, StubHub is considering a courier service that would deliver tickets from the buyer to the seller, reports Jared Diamond. This could all happen within hours of first pitch. Nothing is final yet; StubHub is still exploring the possibility. I assume the courier service would come with some sort of fee, though it's possible the tickets plus courier fee would still be a better deal than buying tickets at face value from the Yankees themselves, especially as prices drop big time before first pitch.