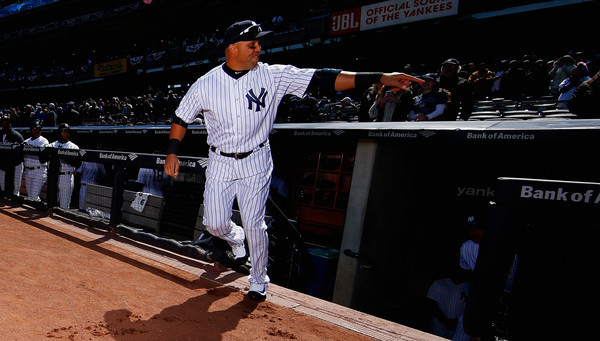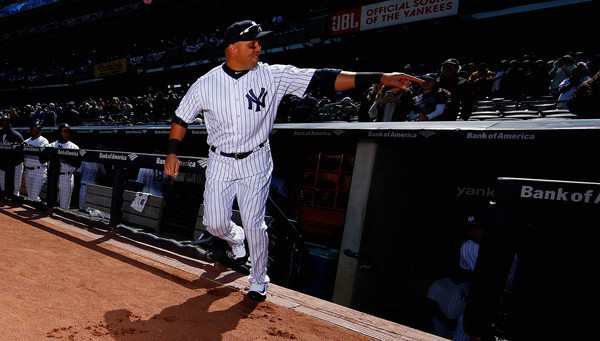 So far this season Carlos Beltran has been the Yankees' best and most consistent hitter, authoring a 115 wRC+ with four home runs through 18 games. He's shown he has something left in the tank even at age 39, so it's no surprise Ken Rosenthal (video link) reports Beltran hopes to play beyond this season. There had been some retirement chatter the last few months.
Rosenthal suggests there's a chance Beltran will return to the Royals next season, the team that originally drafted him. Kendrys Morales, their current DH, will be a free agent after the season, so Kansas City has an opening there. Beltran was a star with the Royals from 1998-2004, and they did try to sign him two years ago, but the Yankees upped their offer to three guaranteed years and that was that.
The Yankees have been skewing young over the last 20 months or so, so it's tough to see Beltran sticking around beyond this season. The team has both Aaron Judge and Ben Gamel waiting in Triple-A, plus others like Slade Heathcott, Mason Williams, and Dustin Fowler available as well. Give the Yankees a truth serum and I'm certain they'll tell you they'd love Judge to step right into right field next year.
As far as his post-playing career goes, Beltran told Andrew Marchand he hopes to one day get into managing. "I'm a player, but I consider myself like another coach here," he said. "That is something I have had that conversation with my wife. I think — if it happens — it would be a great experience for me to do, but, like I said, I'm not concentrating on that, but that is something that could be special if it happens."
Beltran has long been praised for his work ethic and willingness to help young players — in his first camp with the Yankees, he organized a dinner event for the young Latin American prospects in the organization to build comradery — and those are two traits that figure to serve him well in any coaching or managerial capacity. And given his reputation within the game, Carlos will have no trouble getting his foot in the door.
Jumping from player to big league coach or manager is something a guy like Beltran could pull off, though most have to work their way up through the minors. The Yankees tend to hire guys they already know as minor league coaches (Marcus Thames, for example) and I'm sure they'd have interest in Beltran when the time comes. That's a long way away though. Let him finish his playing career first.